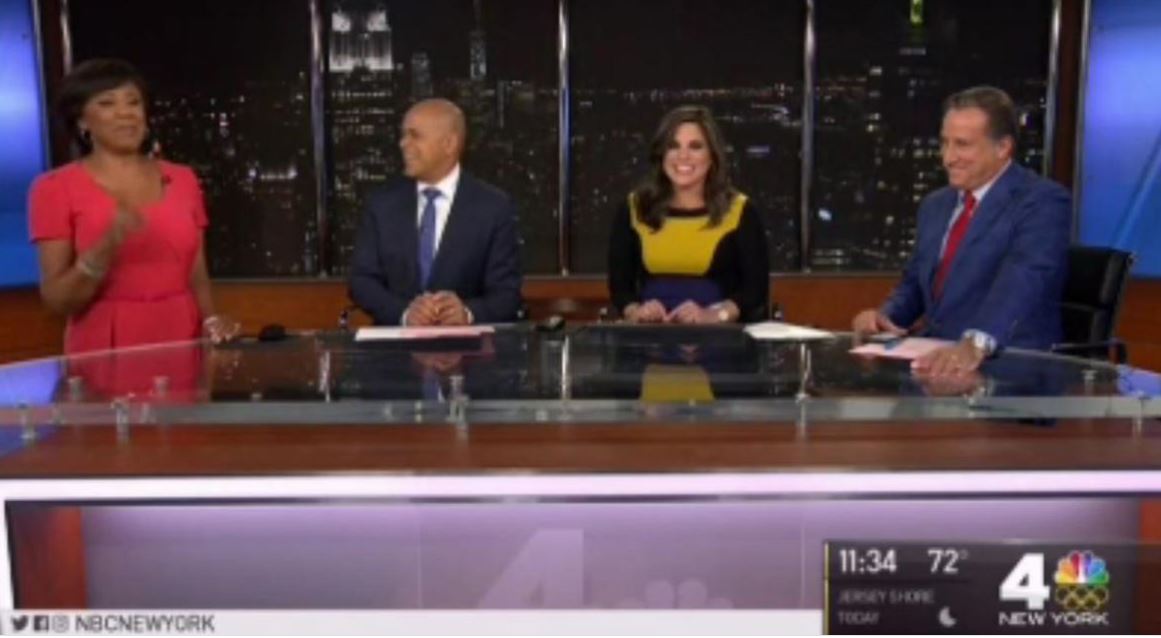 Pregnant News Anchor's Water Breaks While Live on Air, And Everyone is Oblivious
A pregnant news anchor in New York from NBC News 4, went into labour while wrapping up a live broadcast last Tuesday night, at 11pm.
The television anchor, Natalie Pasquarella, let out a little giggle during the live on-air broadcast when she felt her waters break. Everyone watching the news and her co-anchors and producers were oblivious to Natalie's predicament until after the segment had finished. One of her co-anchor's replayed the news broadcast from the night before and explained, "That little giggle, that laugh, was the moment when Natalie's water broke, live on this set, live on-air."
Once the news broadcast had finished, Natalie told her colleagues she was in labour. The executive producer of her show and her colleagues were able to help her get to the hospital, where she was met by her husband, Jamin Pastore.
Natalie gave birth to a son, 13 hours later, named Jamin James.
Natalie shared the happy news on Instagram, with a photo of her newborn and husband by her side.
"A beautiful blessing decided to make his entrance early! Thankful for all of the well wishes. Our hearts are full!"
Congratulations to the new addition!
The story certainly puts a spin on the term 'live birth'.