If you're pregnant this summer and are wanting to create a summer maternity fashion essentials capsule wardrobe, this post is for you.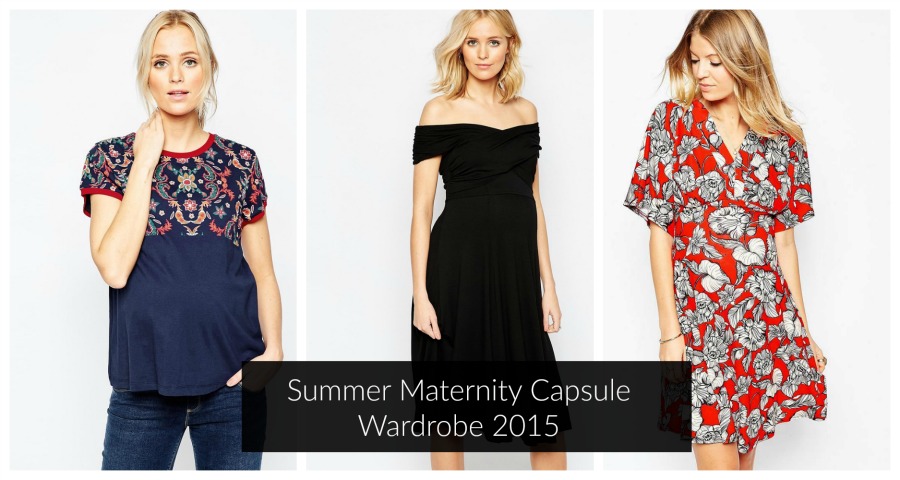 The key to creating a summer maternity capsule wardrobe is to think about what you feel most comfortable in, and what you will require to dress your bump in over summer.
If on holidays, seasonal dresses and shorts and tees will be perfect, but if you work through the festive season, a dress or pants and top combo will need to be part of your wardrobe.
When you're pregnant during summer, you will most likely give birth in winter so choose garments that can be layered in winter so you can get double duty out of certain items. Black leggings and maternity jeans are winter essentials that can be worn sparingly over summer – if the weather allows it. Find pieces that have a roll waist to support your tummy.
From left to right:
Crossroads Roll Waist Black Cargo Maternity Pant $20
When purchasing tops, think about whether you will be able to breastfeed in them and if they have enough stretch to fit over your bump in the third trimester.
From left to right:
New Look Maternity 3 Pack of Maternity Tees $43
ASOS Maternity Chevron Print Tee $38
It's good to have some everyday dresses as well as going out dresses in case you need to go to a wedding or an event that requires elegant attire.

From left to right
ASOS Maternity Black Off the Shoulder Dress $53
Birdsnest Eb & Ive Watermelon Dress $79.95
ASOS Maternity Kimono Floral Dress $53
Bluebelle Maternity Wrap Navy Dress $38
What have you been wearing this summer if you you're expecting? What fashion stores do you go to for on-trend maternity wear?
Disclaimer: There are affiliate links on this post. Should you choose to purchase an item, we will receive a small commission at no extra cost to you.