So you're pregnant… yay, yay, yay! For weeks now you've probably been busting to shout from the rooftops and share your exciting news with the world – and now you're finally at a stage where you feel comfortable letting everyone know. Sure you could send a quick text message or give your friends a call, but why not have a bit of fun with some of these super cute pregnancy announcement ideas. These are just the most gorgeous and special ways to share your news with your friends and family.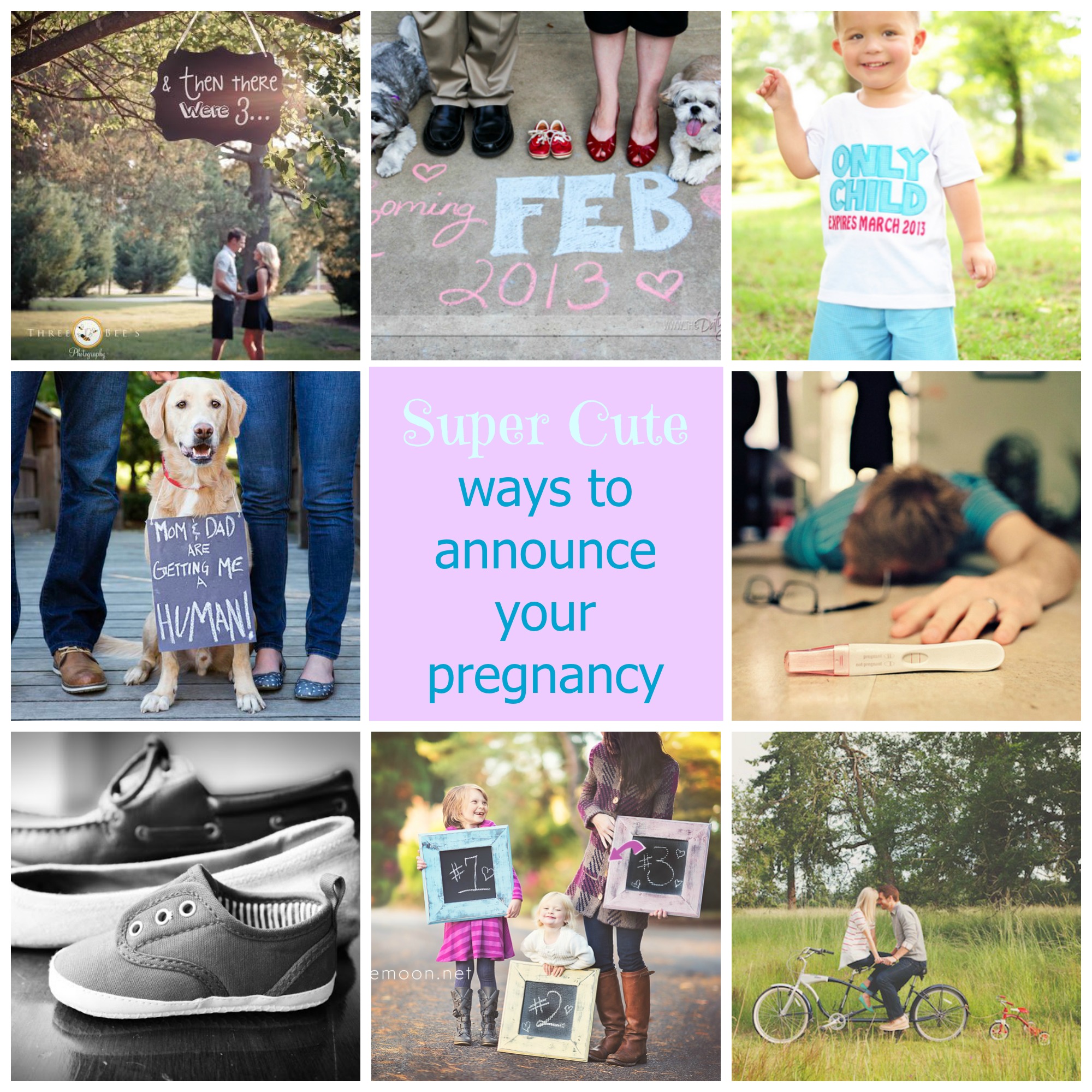 A Hilarious Dad-To-Be Photo
Take a funny photo of your main man with your positive pregnancy stick – this is sure to give everyone the giggles!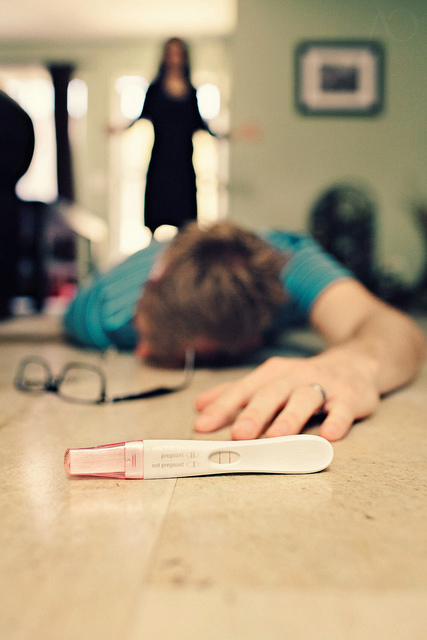 Chalkboard Fun
If you've already got some little kiddies running around, then let them do the announcing for you with a super cute family photo!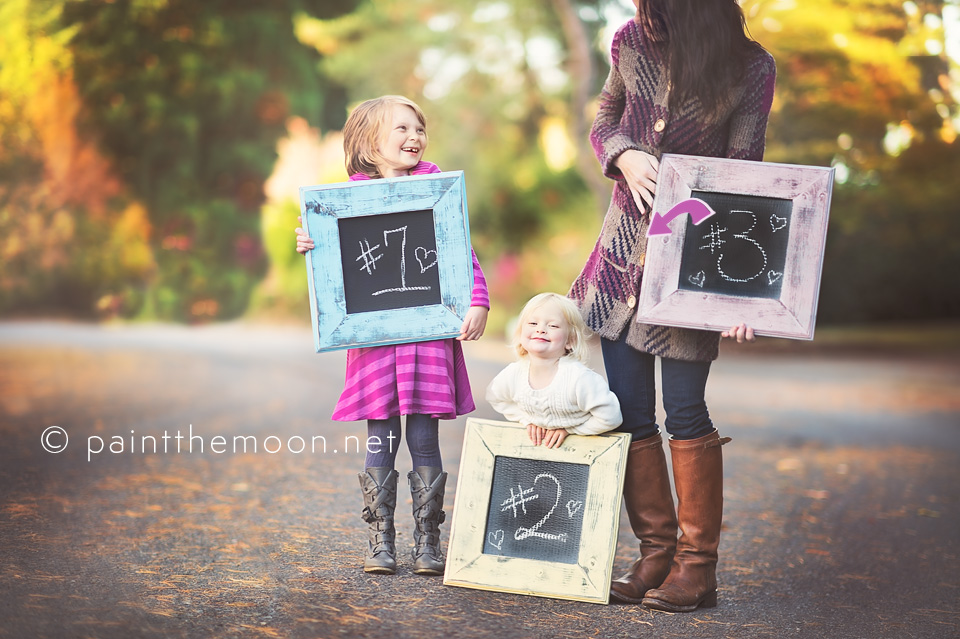 A Baby Tricycle
There's no sweeter way to announce your exciting news than with a little baby tricycle!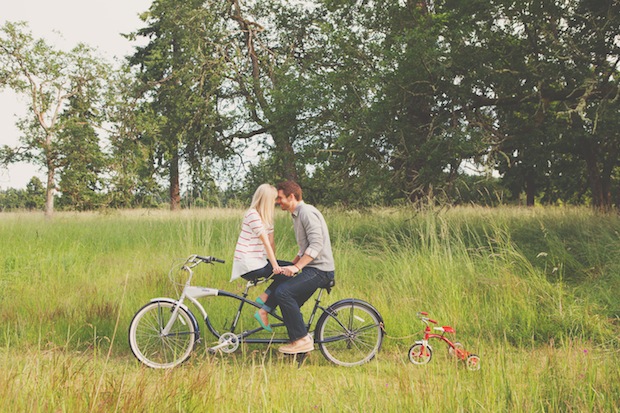 Only Child Expires Soon…
If you're about to announce that you're expecting your second little bub, then why not let your first-born share the news with a too-cute 'only child expires' t-shirt. This is sure to get everyone cooing!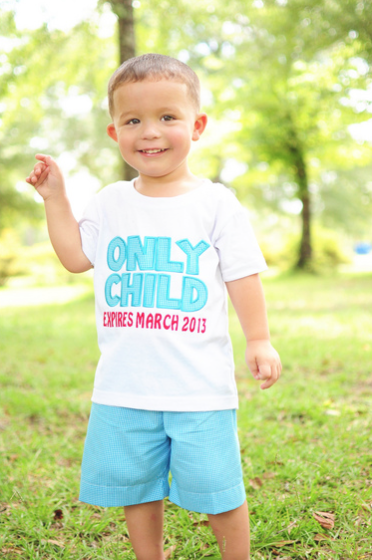 Say It With Shoes
For a super-sweet option, whip out your camera and take a classic black and white photo of tiny baby shoes alongside your and your partners favourite pairs.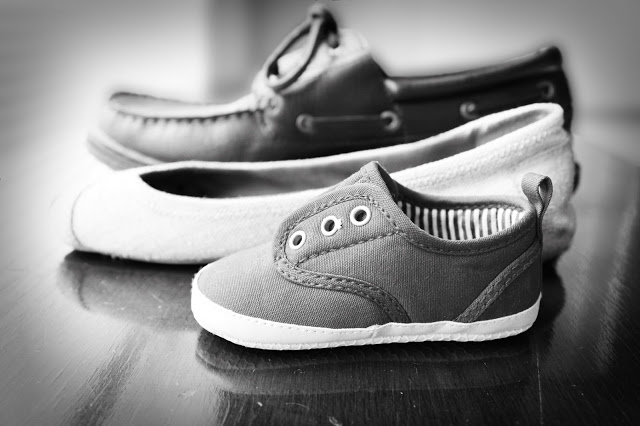 Chalk It Up!
Get the fur-babies involved in your pregnancy announcement too! All you need is some chalk, concrete, baby shoes (and of course, your cute little pups!).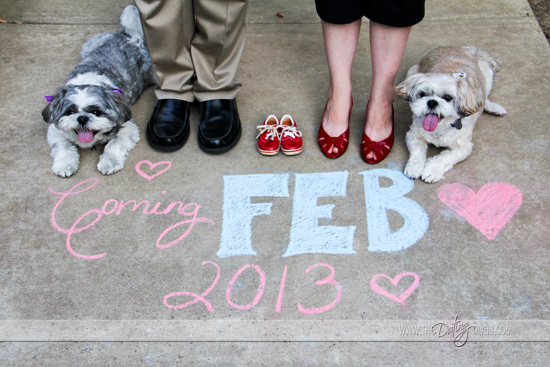 Hatching Out
You certainly don't need to be Martha Stewart to make one of these 'hatching out' pregnancy announcements!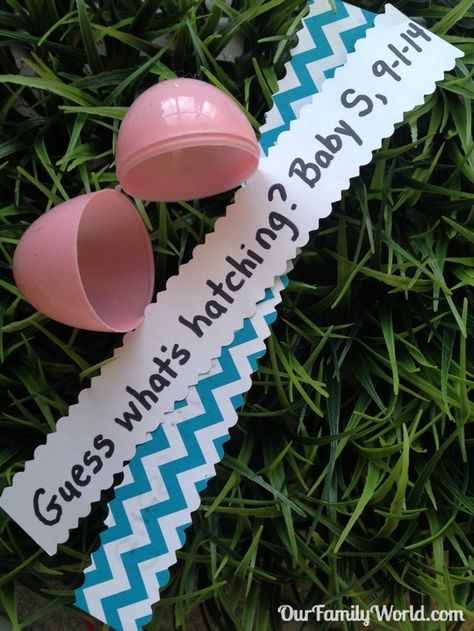 Spread the baby bump love!
If you're a big fan of Krispy Kreme's, then there really is no better way to share your exciting news with the world than with a box of delicious donuts!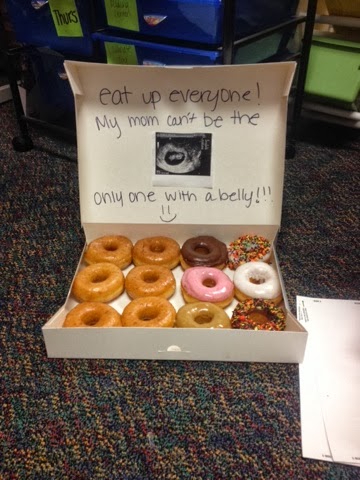 Puppy Love
Is your 'fur-baby' the centre of your world? Then of course it's only natural that you would want to include them in your pregnancy announcement!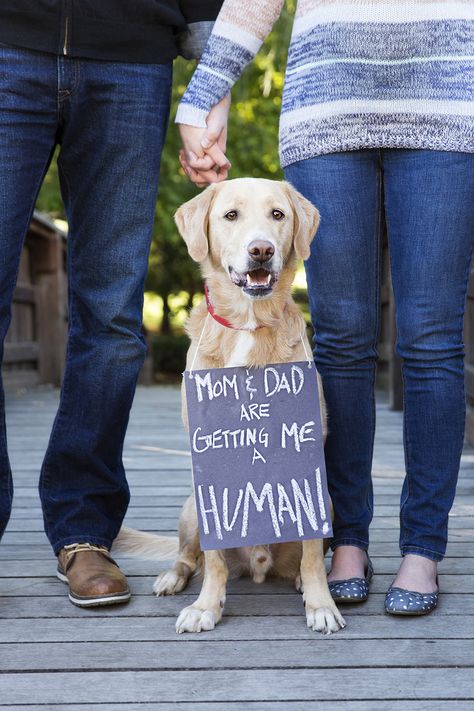 Say it with style
Announcing your special news is the perfect excuse to have some gorgeous professional photos of you and your partner taken!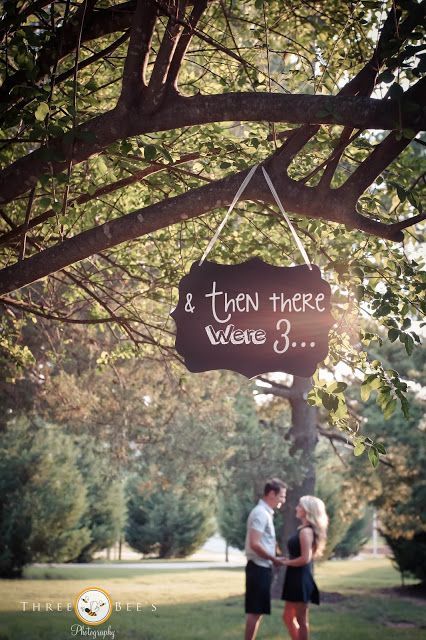 Are you expecting a baby this year? How will you be announcing the news to your family and friends?