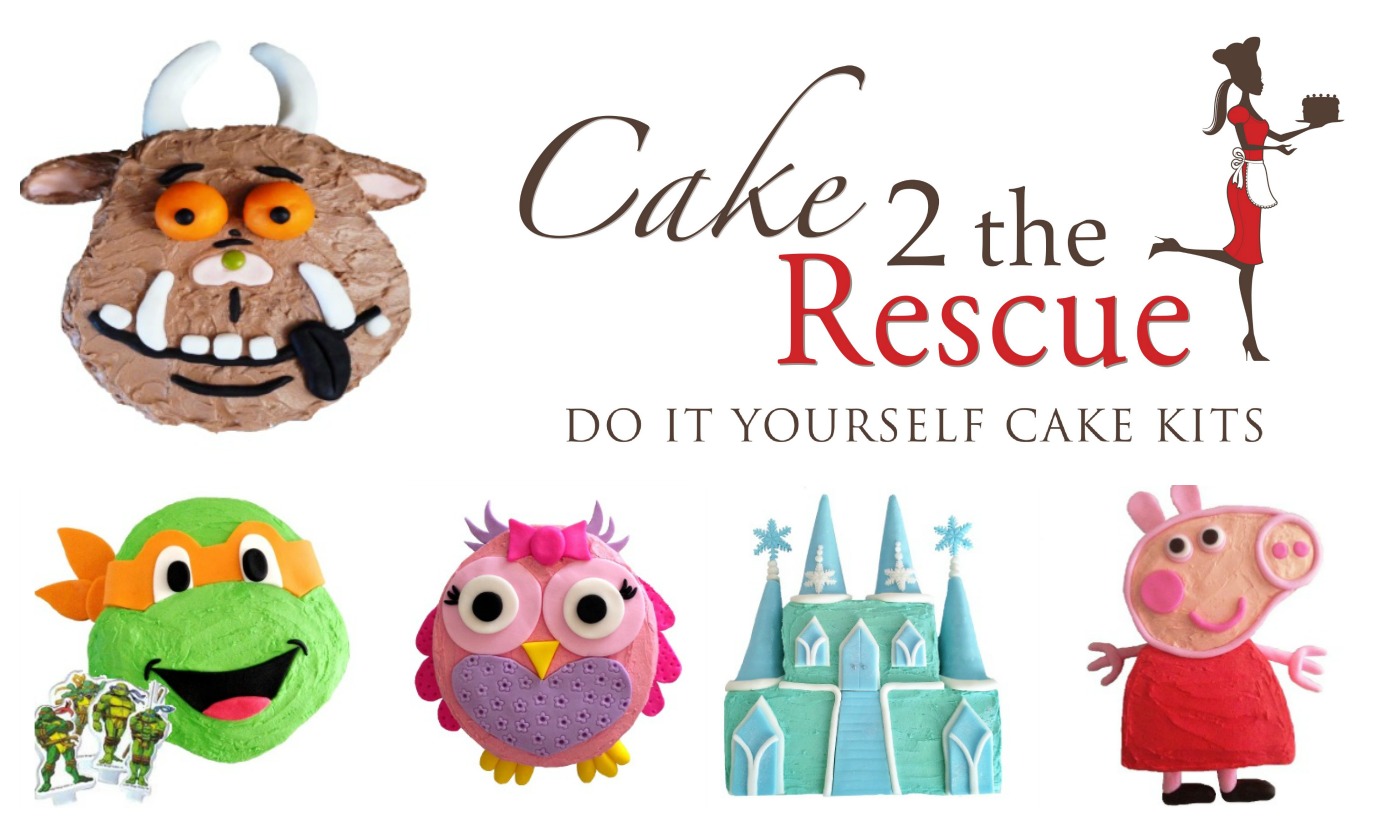 Sponsored post
There are a few things that nobody tells you about when you're expecting your first child.
You know, like the fact that the extra weight of pregnancy can make your feet flatten, so you end up a shoe size bigger!
Or that no matter how well you put your baby's nappy on, at some stage or other you will have to deal with a poonami of epic proportions, probably in public, and without a doubt when you forgot to pack a spare nappy! Trust me, you will!
Having a child will also cause you to spontaneously develop a number of talents and skills overnight:
super-human hearing (you'll hear every breathe and gurgle your child makes in their cot from a hundred yards away!),
despite having less sleep than you've ever had in your life you'll be able to count to 10 in Spanish in your sleep thanks to Dora the Explorer
You'll develop the skills of a Master Baker and be able to whip up amazing birthday cakes for your child every year…no wait…that's not right…You'll wish you could whip up amazing birthday cakes every year for your child like all the other mums seem to.
Well…I'll let you in on a secret. You know that mum from your mother group that created the most amazing cake for her child's first birthday – chances are she already knows the secret!
Cake 2 the Rescue is an online store with a range of over 150 different Cake Rescue Kits, designed to take the stress out of baking your child's cake yourself.
Each cake kit arrives delivered to your door with everything you need to make your chosen cake, with the exception of a few fresh items e.g. eggs, butter, and milk.
The step-by-step instruction guide makes the Rescue kits ideal for everyone – regardless of confidence and skill level with baking and cake decorating.
Don't have a cake tin? Or a rolling pin? Or scales to measure the ingredients?
Don't worry!  Everything you need comes in the Rescue kit, including a disposable cake tin, a silver cake board, a rolling pin, candles…and the cake mix and icing sugar have already been measured for you.  (Perfect for the once a year bakers amongst us who don't have all of the necessary baking equipment on hand.)
Cakes 2 the Rescue recently invited some of our readers to try the Rescue Kits for themselves, in order to share their honest thoughts and experiences with our community.
The Reviews
Tania, Seaford Rise, SA
When I received my Cake 2 the rescue box/parcel in the post I opened the box and saw a box full of all the items you would need to make a decorated cake. It looked a bit overwhelming at first and I thought oh my goodness how am I going to make this?? Following the step by step instructions, the fondant was a bit tricky as I hadn't used it before, but it still worked out.
When I took a photo of my finished cake I was pretty happy with how it turned out. So was my 4 year old daughter, Zoe!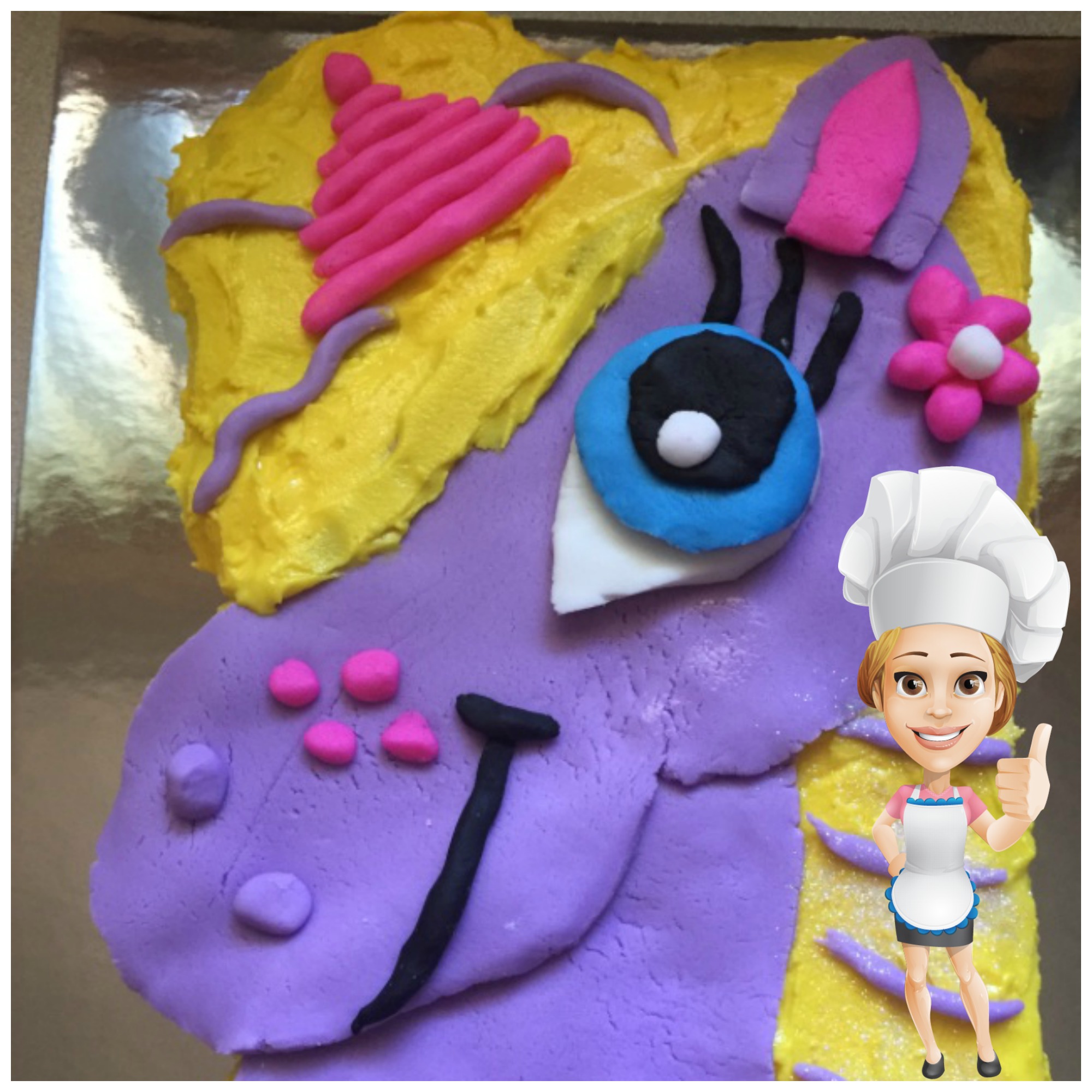 Lucy, Leongatha, VIC
Your Cake to the Rescue box has literally everything you will need to make the cake inside. Literally. Everything. It even has a disposable box that you cook the cake in (which means less washing up!!). The kit had everything from the cake ingredients (minus the eggs, margarine and milk), to the fondant, a little rolling pin, a cake board, a cake knife, the cutting templates and even a teeny tiny container of glitter. See I told you… they've got everything covered!
The actual cake making process is the simplest thing ever. And it comes with step-by-step instructions so you really can't go wrong. The cake is baked in the disposable cake tin and is HUGE (which is actually really cool because it means that when you use your template and cut the edges off, you have heaps of cake to nibble on while you ice and decorate it!).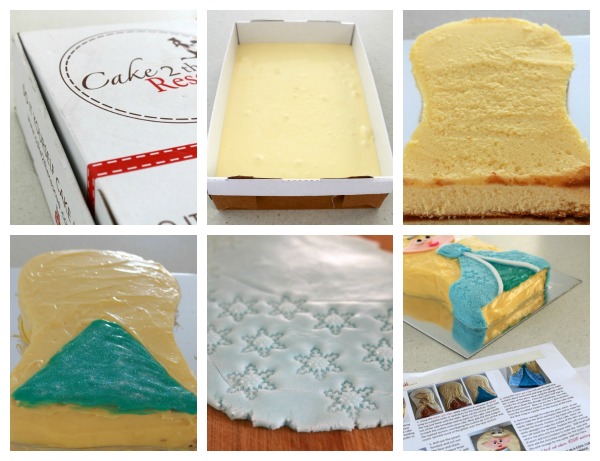 I absolutely loved how the cake turned out. It looked exactly like the example and was really quick and easy to make. It honestly only took 1 hour from the time I started cutting out the cooked cake to the time it was completely finished. That's really good for a super pretty looking cake.
Lisa, Hazelwood Park, SA
I was very excited when my large white box arrived at my door step with everything I needed to make my son an awesome Fire Engine Truck cake.
I was impressed with all the separate sealed fondants all ready made up in their colours, the cake mix, icing sugar, red food colour, candles, cake board but I was more super excited to use the cardboard disposable baking tray.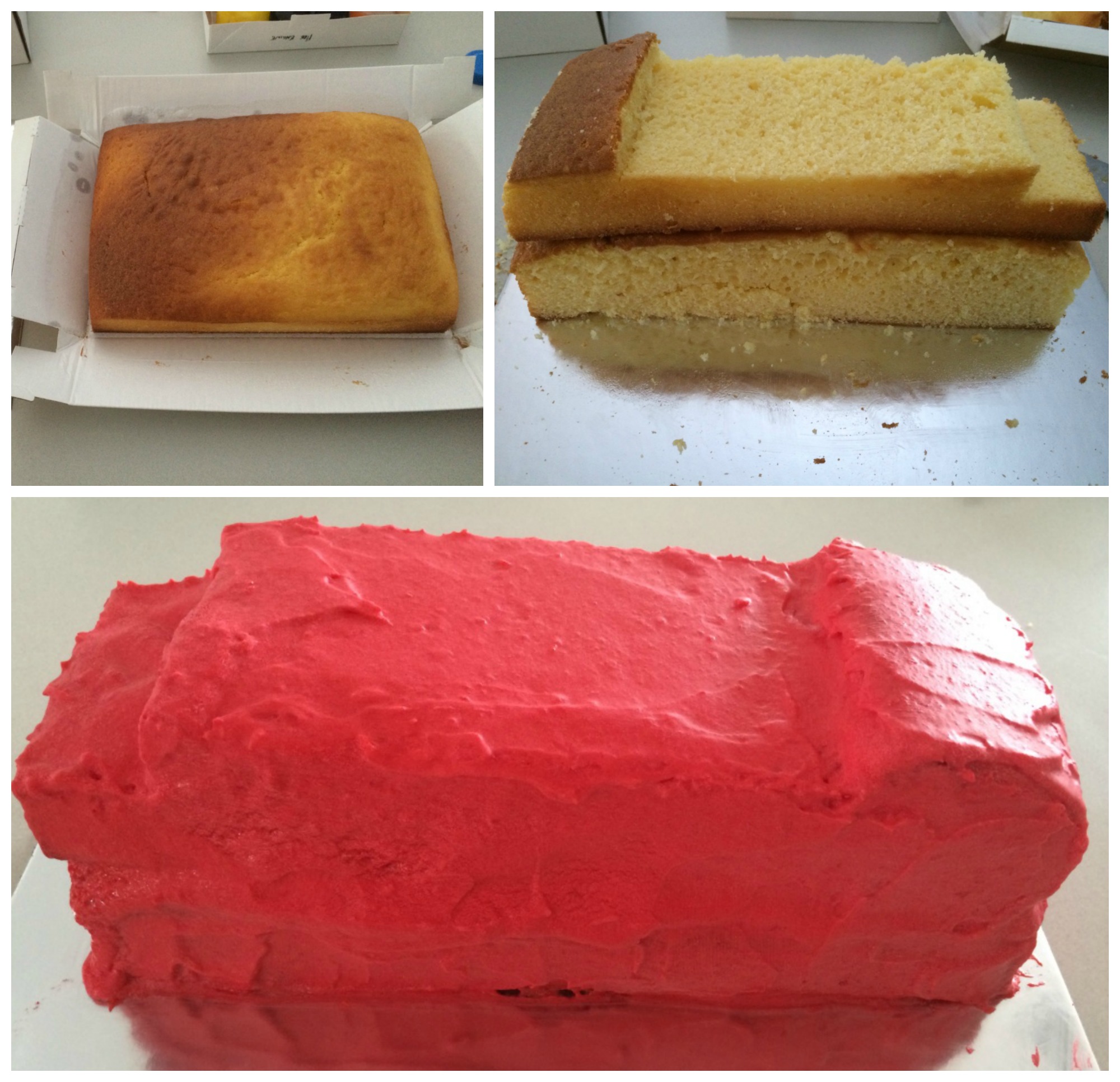 I read all the information & followed the recipe making the cake mix batter & pouring it into the baking tray. I found my cake cooked in shorter a time than recommended, less than 60min. When it came to ice the cake I was confused if I needed to use all the 500g of icing sugar to the amount of margarine & milk. I am not sure what went wrong but it looked as if my icing separated, it could have been that it was 38c that day.
I cut the cake to shape following mainly the pictures as I couldn't read where I needed to take the top off the cake (pic #1). Picture #2 was a reflection but at first I thought the cake was in 3 layers & couldn't work out how to cut it. The actual rolling out of the fondant was quite easy & this was something the kids even helped me with. Unfortunately my cake's icing was melting so some of the fondant slipped off the cake eg: the eyes were very heavy being 4 layers thick.
Overall this was a fun cake to make & create especially with the kids to help. My only feedback was I did find the instructions a little confusing felt like I was flipping the pages backwards & forewords & reading the other pages. Perhaps 1 x A4 booklet slowing down the process step by step showing photos all the way would have made following it a little easier.
Thanks very much Cake to the Rescue & Baker Girl Lou, I really like your concept & think people will buy these do it yourself cake kits, as it was all self contained & easier than I thought to make. I am sorry my cake in the photos is not nearly as good as what your finished product looked like but the kids were happy & it tasted great too.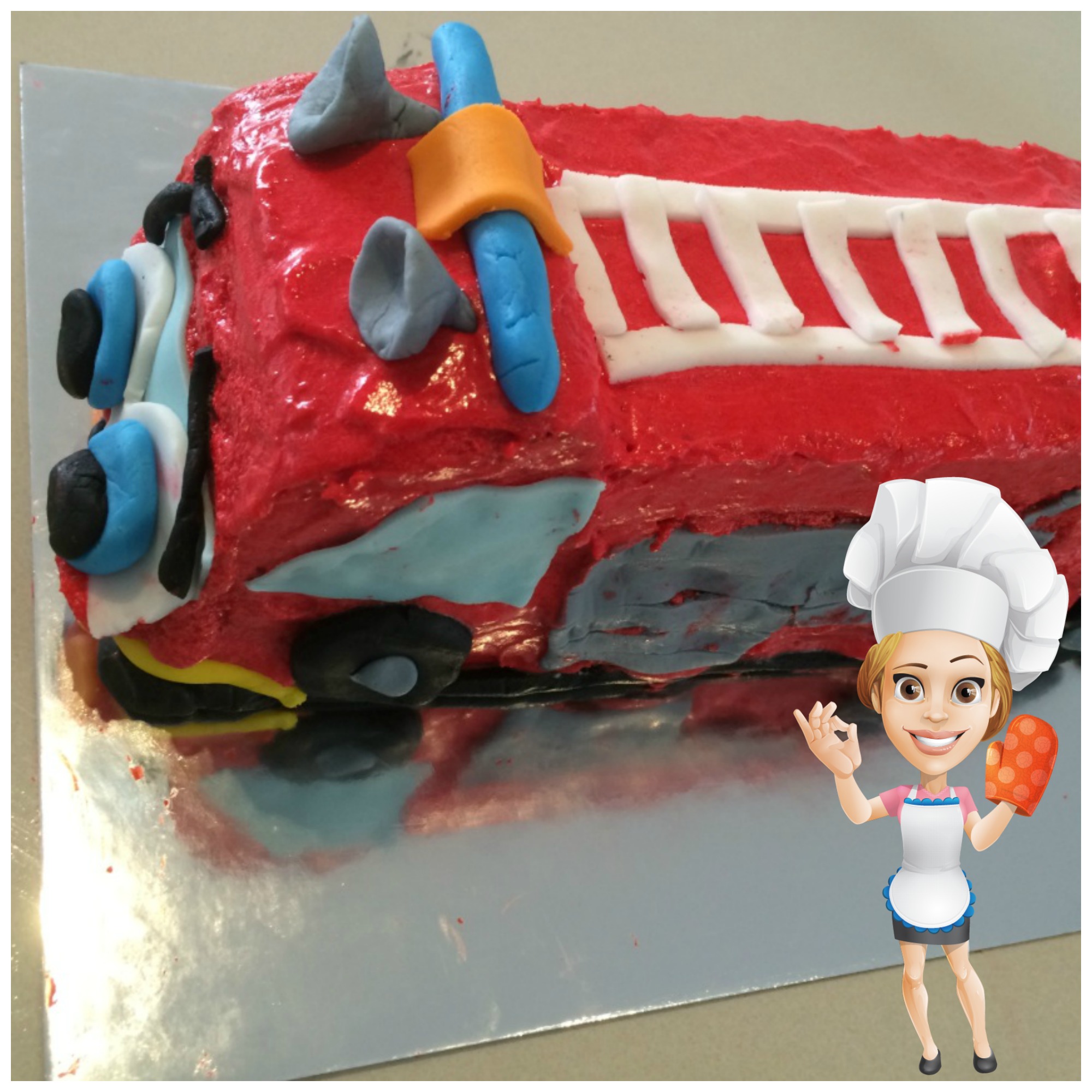 Kristia, Burnie, TAS
Wow we had so much fun making our cheeky monkey cake with our own cheeky monkey!
Joel loves to bake so he was super excited to get baking and assemble our kit to replicate the one pictured in the instructions.
I must admit I was a little nervous because although we've made themed birthday cakes before, I've never worked with fondant but Joel and I have play dough experience and we watched Baker Girl's videos and got to work.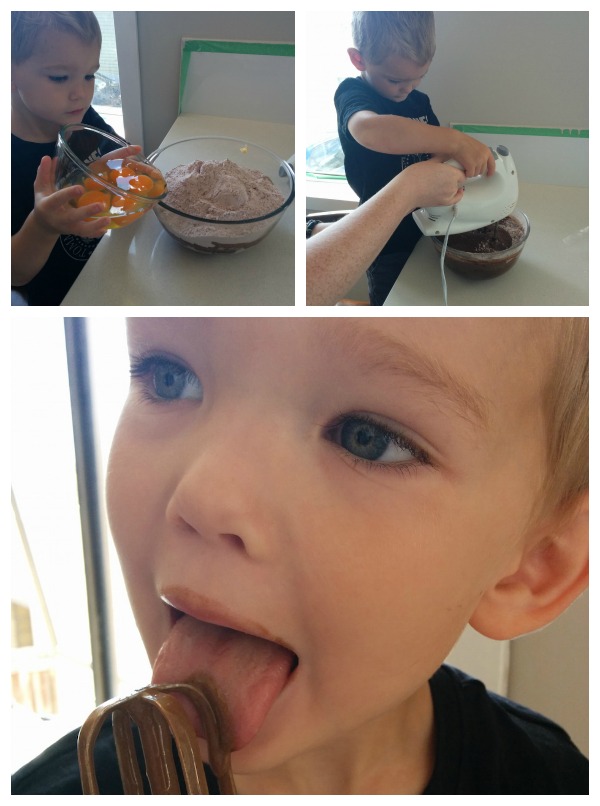 I found the kit to be great value as it included everything we needed so no mid baking session dash to the supermarket this time! I found the templates had nice thick lines so they were easy to cut out neatly.
The cake was easy to mix and bake and came out of the oven just perfect. Joel was keen to ice and eat it asap. Once we iced it, and Joel was fully sugar loaded from licking the bowl, we got stuck into making the fondant cut outs. It didn't take long to get it put together. The most time consuming part was waiting for it to cook and cool.
The end result was a cute and delicious cake. Thankyou so much Cake 2 the Rescue.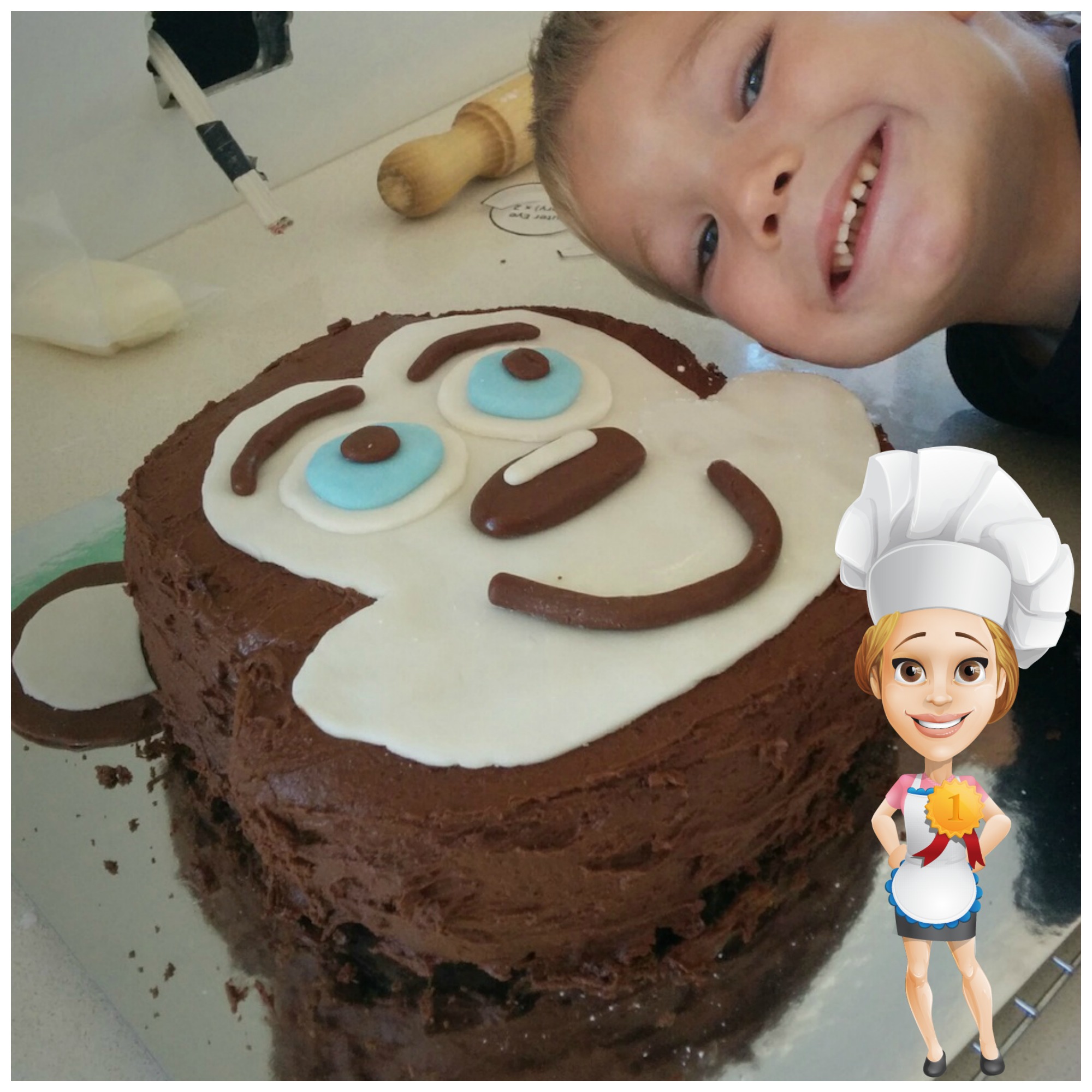 Wow!  Didn't they all do a fantastic job? Not only did they avoid the cost associated with having a cake professionally made, but they actually had fun too.
Hero status with their child for minimal stress! Priceless!
With all of our reviewers rating their experience with Cake 2 the Rescue positively, we have no hesitations about awarding them with our official MMG (Mum Media Group) stamp of approval!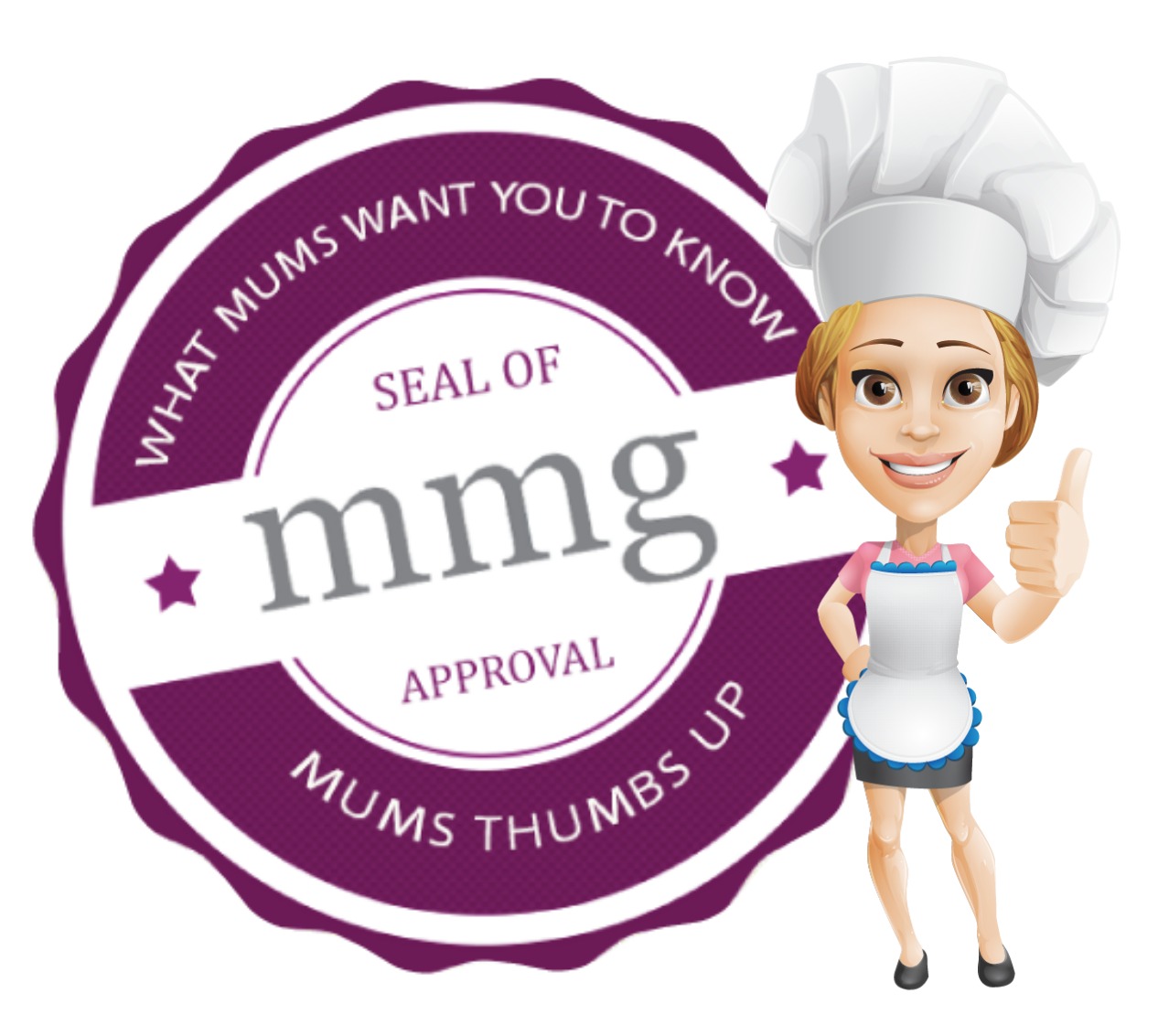 With a huge variety of competitively priced cake kits available, why not turn to Cakes 2 the Rescue for your next celebration.  To view the range of cakes available or to learn more, visit www.cakes2therescue.com.au
The Giveaway
Cake 2 the Rescue are giving 3 lucky readers the chance to try out their Cake Rescue kits for themselves!  For you chance to win follow the instructions on the entry form below.  Good luck!