Mother Reveals She Gave Adopted Twin Babies Back the Day She Found out She Was Pregnant
A mother has revealed the heart-breaking reason she and her husband returned their adopted babies into foster care —  she had fallen pregnant with her own "miracle baby".
UK school librarian Ali Sanders was told that she was "infertile" and there was "no way" that she was going to conceive a child on her own. She was told that she and husband Michael would never fall pregnant. That is when they decided that they were going to adopt.
After receiving the news they were receiving eight-month-old twin boys, the couple spent six weeks getting to know their babies. They spent time visiting them at the foster home where they had been placed, decorating their nursery and preparing for the big 'take-home day'.
But Sanders said throughout the process something didn't feel right. She describes how on the day they brought home their "chunky and squidgy" new sons, her maternal instincts didn't kick in as she watched her husband fussing over the car seats, "already head over heels in love".
"I remember Michael's dad meeting them,' says Sanders.  "He said: 'Here's Grandad!' He was so happy. Everyone was. My parents were thrilled, too."
Sanders told the Daily Mail she just wasn't "getting it," instead feeling "numb and flat".
"It felt like I was playing, that it wasn't real,' she says. "What made it worse was that Michael bonded with the babies immediately. He already felt like Daddy".
After realising that something felt very wrong, Michael convinced Ali to consult her doctor who performed a pregnancy test which turned out to be positive.
Shocked, Ali and Michael called their social workers who immediately leapt into action. The adoption process was off before the end of the day. The babies went back to their foster parents that very evening.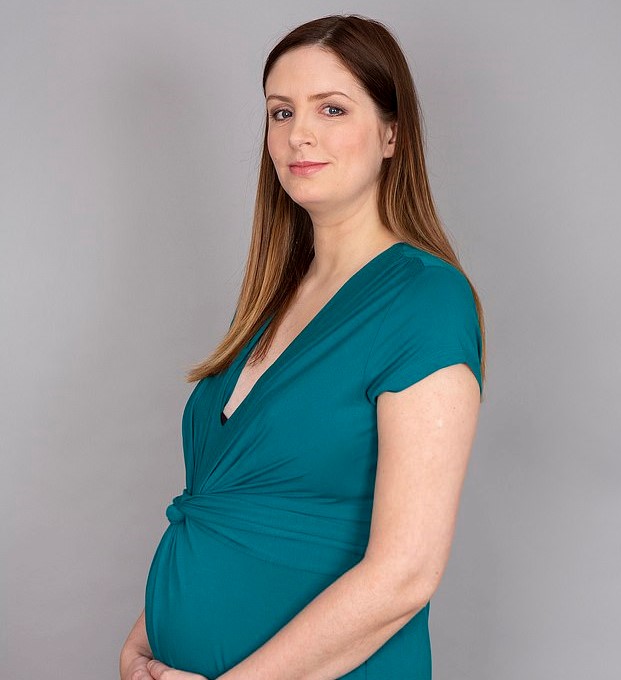 Sanders says she believes she was unable to bond with the boys due to already being pregnant. "I think it was a physical thing. The way I couldn't connect with the twins was completely out of character. I'd always been really maternal and desperately wanted those babies.
"I don't think the guilt will ever go. I let down these babies who had already been let down."
The Daily Mail reports that the couple were denied any further contact with the twins, who have reportedly since been adopted by another couple.
Four years on, the Sanders' now have three-year-old Jacob and are expecting another baby, a girl, in October.
What an emotionally traumatising experience to go through for this family. The rollercoaster of emotions they must have felt over the past few years! How wonderful that they can have their own children — and equally wonderful that the twins have found a loving home — but how devastating for the couple in realising that the twins weren't for them.
It must have taken a lot of courage to come out and tell this account of how their family came to be, and we can only hope that Ali and Michael have had the weight lifted from their shoulders after sharing their story. It is better that the twins are being loved and cared for by a family that truly wants and cherishes them than being stuck in a situation that would ultimately put them in second place to biological "miracle" children.