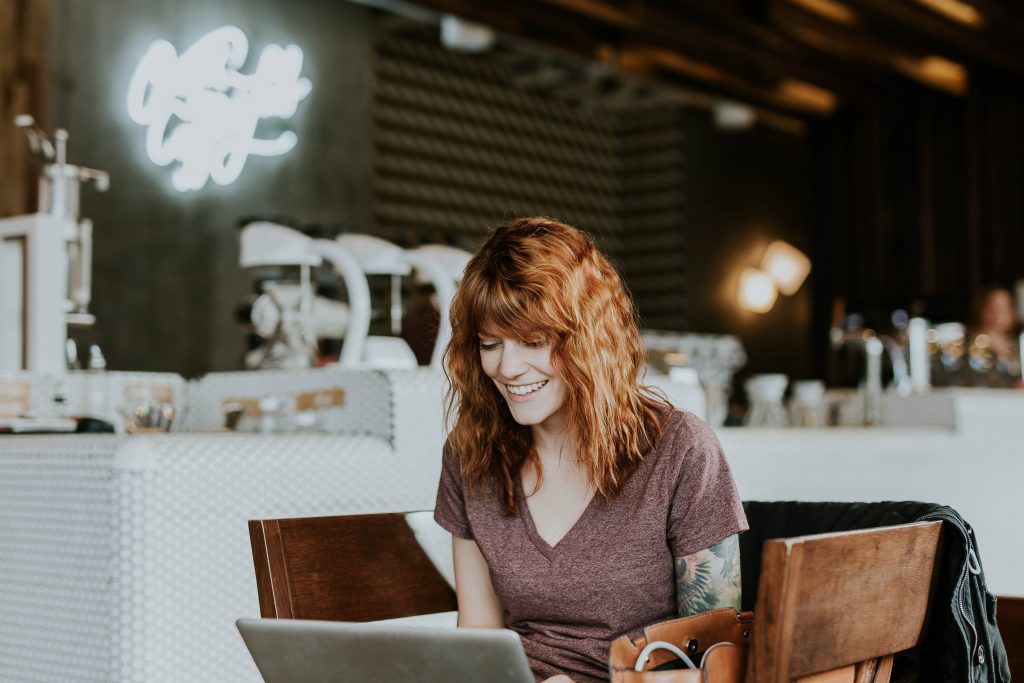 Sponsored post
I'm going to let you into a little secret. I'm one of those annoying online shoppers that loves to add things that I want to buy to my cyber shopping cart, only to abandon it without actually making the purchase. And, I admit, I do this on a fairly regular basis. Do you know why? Shipping costs. I loathe paying the delivery cost on top of my purchase (even though I'd much rather the convenience of not having to go into the store!) If the total of my purchases don't add up to enough to qualify for the free delivery, more often than not, I'll abort my shopping mission.
I'd wager there are a few of you out there that know what I'm talking about, because you also do it on the semi-regular too? Anyone?
Anyhoo, in my eternal quest for bargain buys and budget-friendly deals, I have discovered a program that satisfies my preference for free delivery – eBay Plus. (I'll explain more later) Not only that…I can also do my food shopping on ebay now! I'm not even joking! I know what you are thinking. 'Why order through ebay rather than going in store?'
Which is why I've put together this handy list explaining the perks!
You're welcome.
Here's 9 excellent reasons why you should consider ordering your family groceries through the Coles store on ebay:
There is no minimum order amount for Coles groceries on Ebay.
You can play with Paypal (a payment option that is not available when you order through the Coles own website.)
The Coles store on ebay offers one simple unattended delivery. So you can have orders dropped off even if you aren't home.
Your order will be delivered to your door packed in Coles Better Bags, which are reusable and can be recycled at your local Coles store. There is no additional charge for the Coles Better Bags on ebay orders.
You are covered by the ebay guarantee. The eBayMoney Back Guarantee means you're protected if the item you ordered didn't arrive, is faulty or damaged, or doesn't match the listing. You'll get your money back.
ebay Plus members enjoy free shipping on Coles orders over $49.
ebay Plus members collect double Flybuys points when they link their Flybuys and ebay accounts.
Enjoy up to 50% off hundreds of products in the Coles Weekly Specials.
I personally love being able to visit one platform to visit a range of my favourite stores (kind of like going to the mall, but on the couch in my PJ's). If I need to buy some groceries from Coles, a new pair of shoes from Myer, a book from Big W and some homewares from Target, I can do it all in one place, in one transaction. Simple and convenient!
What is ebay Plus?
Ebay Plus is a new feature-packed membership aimed at helping you get the most out of your shopping experience on ebay with exclusive benefits on Australia's biggest range of products. Members get free delivery and returns on all eBay Plus listings, as well as double Flybuys points  and premium customer service.
You can try ebay plus for 30 days, and cancel at any time. After the trial period you'll be charged $49 for yearly membership.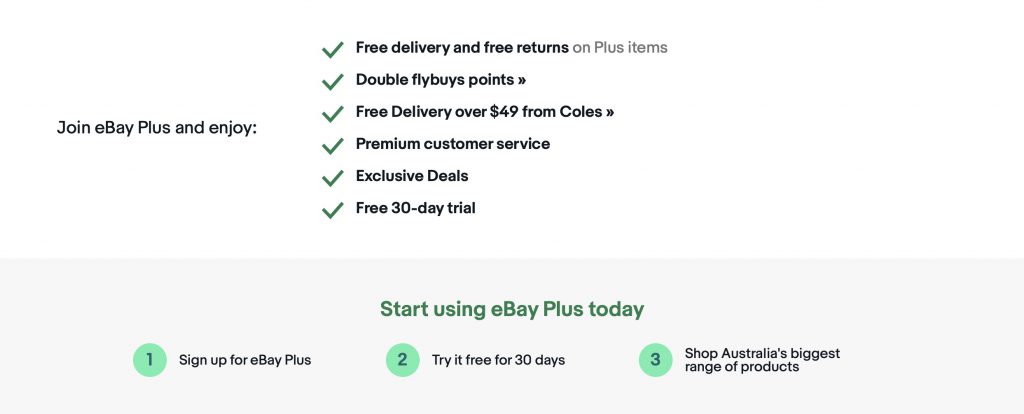 Please note: at this stage, only shoppers in metrolpolitan Sydney, Melbourne and Brisbane can access Coles on ebay.