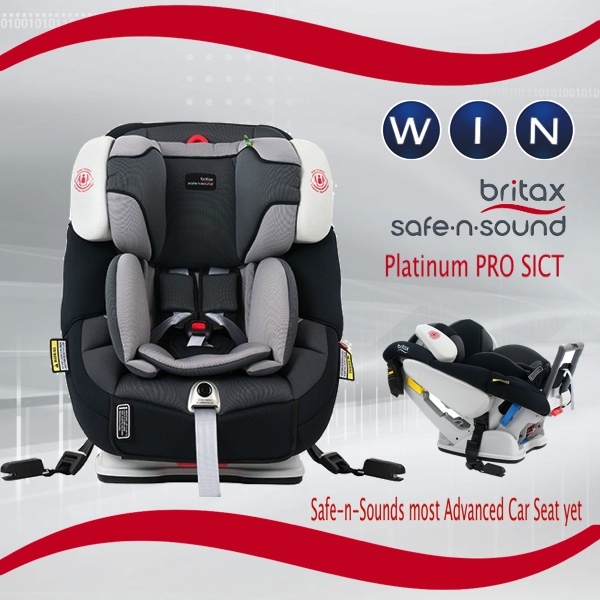 Britax Safe-n-Sound's most advanced convertible car seat yet.
Choosing the right car seat for your little one can be a daunting task and with so many options available it can be difficult to know where to start. For me I always start with a brand that I know and trust and work from there, with the safety of my little ones being top priority.
I have to admit a little excitement rushed over me as I opened the box to reveal a brand new Platinum PRO SICT, that screamed with quality and style and I almost instantly had a new favorite car seat. The Platinum PRO SICT was really easy to install and with the option to use the ISOFLEX Connectors to provide a simple, firm connection into a vehicle in conjunction with Top Tether, it limits the risk of making a mistake on installation and therefore a great relief to know that my little one is secured safely in the car.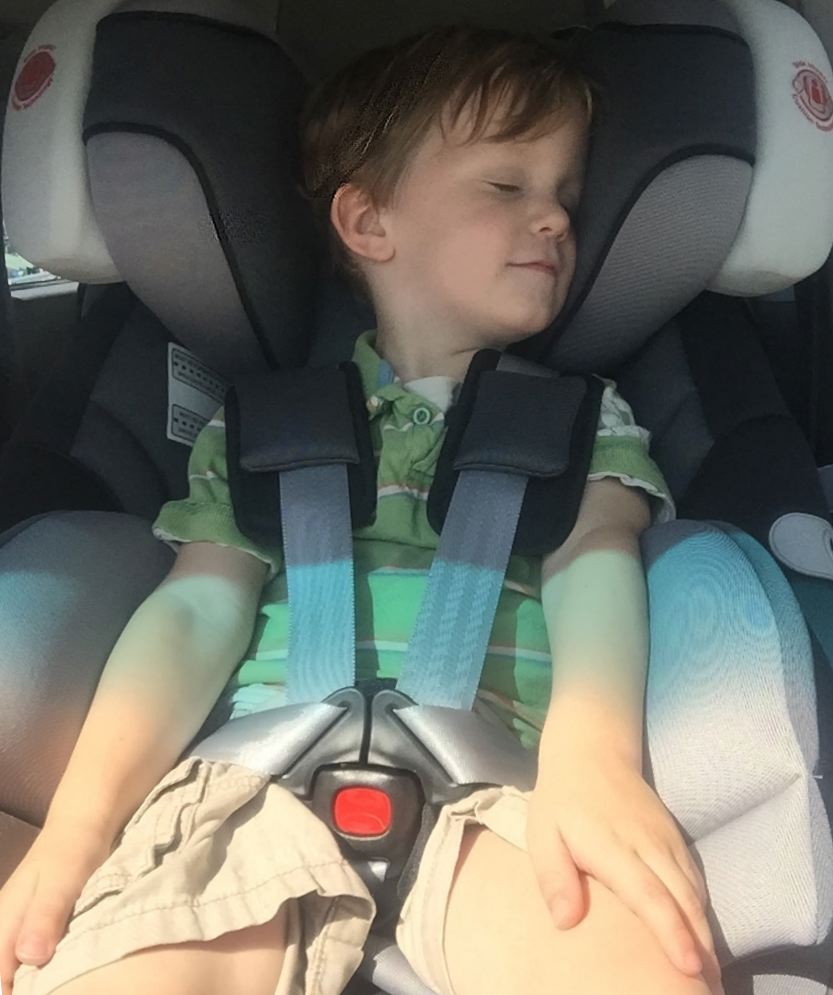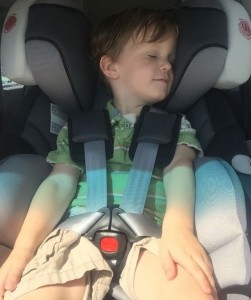 Then once my little one was in their seat, a simple one handed operation of the red handle was all it took to adjust the height of the straps, thus ensuring that the seat was perfectly fitted to my little one. Having a harness that is so easy to adjust as they grow without the hassle of re-threading the straps is a feature that I love as my little one will always be correctly fitted whilst saving precious time too.
Sadly for me the Platinum PRO SICT wasn't around when my little one was first born which would have saved me purchasing 2 car seats, as I could have used this in the reverse position directly from birth and continued to use it in the forward facing position right up to 4 years+. Additionally I would have loved to have kept my little one in the rear facing position that little bit longer, keeping their developing little bodies extra safe, as with the Platinum PRO SICT you are able to keep your little one rear facing up until 2-3 years, which is great news.
The Platinum PRO SICT offers such peace of mind as a parent, knowing that my little one is in the safest possible hands when out and about in the car. The safety features are fantastic with its revolutionary dual layer head and torso Side Impact Cushion Technology (SICT) which minimizes impact forces providing my child the ultimate side impact protection. This works in conjunction with the Active Head Restraint (AHR), which has deeper side wings that shield and contain my child's head if we were ever to be involved in a side impact.
With the hotter days upon us, I used to find that despite having an air-conditioned car, my little ones still sometimes become a little sweaty down their backs on long journeys, which isn't very comfortable for them. However, thanks to the amazing high performance fabric with bamboo, which is knitted with airflow and wicks away moisture whilst being smooth and soft to touch, my little one can now stay comfortable and cool on all journeys even on those hot summers days.
To add to a comfortable journey the Platinum PRO SICT has 4 reclining positions – yes 4!! This is something I have longed for on long journeys when my little ones nod off to sleep to give then that extra comfortable and now longer snooze in the car, making long journeys that little more manageable for me too.
The Platinum PRO SICT is Britax Safe-n-Sound's most advanced convertible car seat yet, with loads of amazing features that don't just keep your little one in the safest hands possible but also allows them to travel in the upmost comfort. Like the name 'Platinum' suggests, this car seat is amazingly high quality and very strong. So, if you are looking for the Rolls Royce of car seats, then look no further.
Written by Julie Williams
Thanks to Britax http://www.britax.com.au we have a Brand New Safe-n-Sound Platinum PRO SICT RRP: $729, to giveway to one of our lucky fans. Enter below and good luck.
Disclosure: The author was gifted the Safe-n-Sound Platinum PRO SICT for the purpose of an honest review.  All thoughts and opinions expressed here are the authors own. Britax Safe-n-Sound Platinum PRO SICT Isofix Compatible Car Seat worth $729