Jules' New Role With PlayKids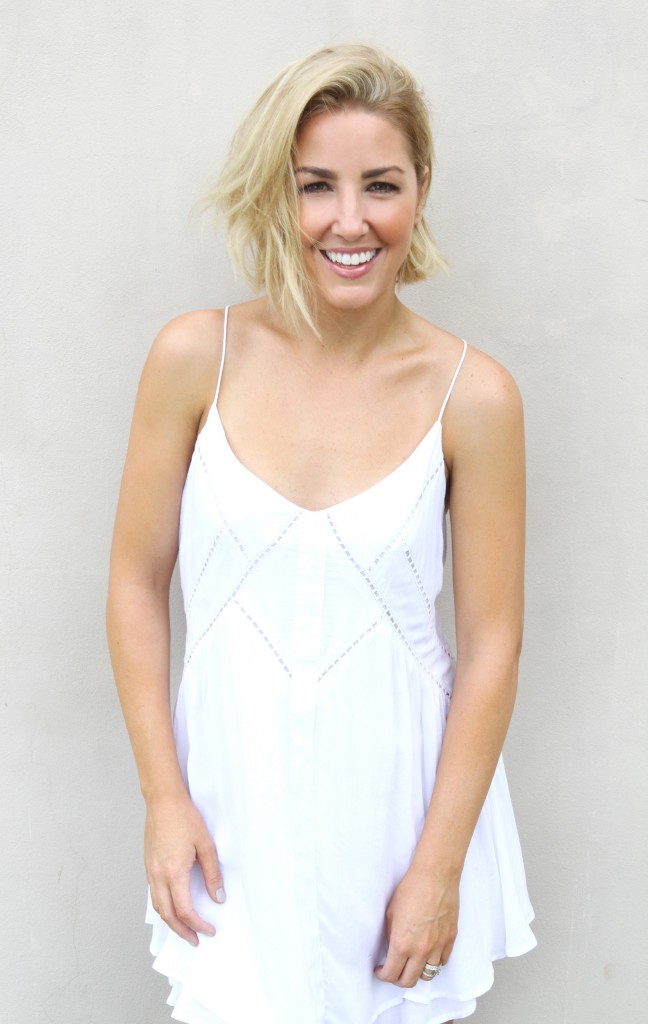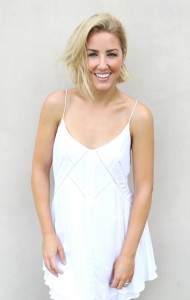 We love it when mums talk to each other, give each other help and great advice. So we feel extra especially privileged that Jules Sebastian, TV presenter, fashion stylist, mother of two wanted to tell us about her new role as Ambassador for the PlayKids App.
PlayKids, the number 1 kids' app is now available in Australia and pre-schoolers will love this entertainment hub for a huge range age appropriate educational games, books, lullabies and the hottest kids' television stars like Mister Maker; Ben & Holly's Little Kingdom; Fireman Sam & Justine Clarke. Love Justine! The best part is that once you download you can watch and use offline – so no big data usage bill surprises!
Why do you like PlayKids?
I really like PlayKids because it give my kids a mixture of education and entertainment. There are sections on there that give him the opportunity to learn his colours, numbers and read books, but then there is an entertainment section where he can watch his favourite shows too.
You must have many offers to represent brands and initiatives, what made you join PlayKids as an Ambassador?
To be honest, I already had the app on my phone before PlayKids approached me to be an ambassador. Hudson was already using it and liking it, so it was a bit of a no brainer! It is really easy to navigate and there is so much content on there that gets updated regularly. The best part is that once you have downloaded the content you don't have to use your data while you are out an about for your kids to use the app.
We all know that there are hidden dangers online for children. How is using PlayKids different to letting children surf the internet and other Apps?
There are definitely hidden online dangers, and as a mum I want to do everything I can to protect my kids from those dangers. The great thing about PlayKids is that it is all there on that app, so Hudson does not have to venture into loads of different apps to get different programs to watch or games to play. It keeps him on the app and doesn't allow him to surf the internet.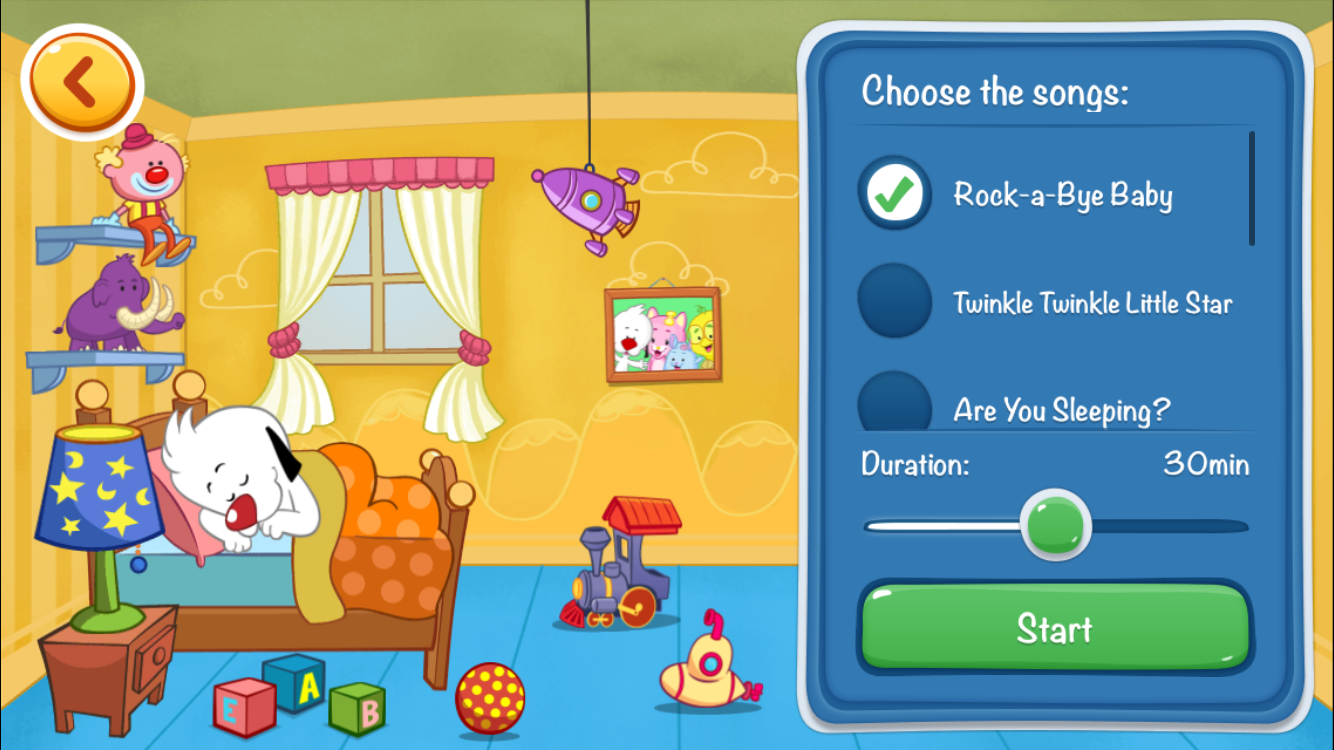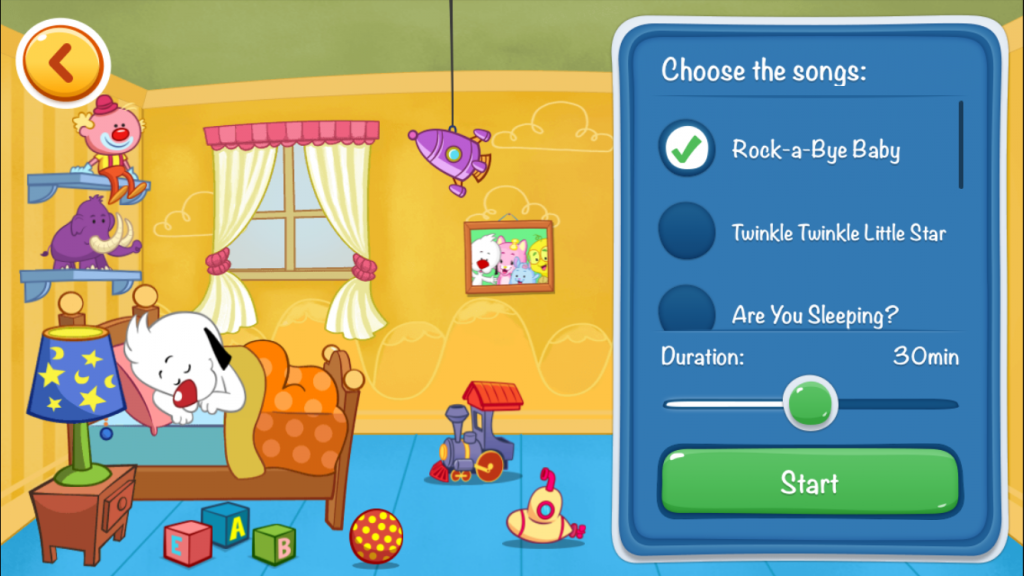 We are firmly in the digital world. As a mum of two, how do you balance traditional play with screen-based play and entertainment?
We are definitely a family who likes to do activities and get out and about so for the most part, we are involved in physical play and being outside. There are times in life, though, where you need a second to get ready, have a shower, or travel on a plane or prepare dinner that having your kids sitting still in one spot is helpful! I think a balance is necessary. The older my kids get, I will be much more aware of this I'm sure, but for now they mostly want to run!
In what situations do you and your family use PlayKids?
As I mentioned above, I use PlayKids when I need them to sit still for more than 5 minutes! Showering, travelling, getting ready, preparing dinner or at a café.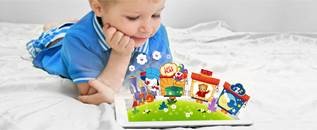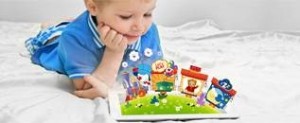 Being a busy working mum, how do you think the world has changed since you were a child with respect to the time available to spend with family? How does it compare to your upbringing?
My mum was a stay at home mum and my dad went to work 5 days a week. I suppose you could say it was a traditional upbringing. I think you have to do what works best for your kids and your family. I am not for or against anything that works. If you want to stay at home with your kids, then I think that is great – I loved having my mum around all the time, but if you have to work, or like to work, I think if you can find a way to have healthy mixture of work and family life then that is great too. My family will always be my priority and the number 1 in my life, work will come second. I structure my work week around my kids so that I can have certain days with them and be there every morning and afternoon when I work. It is a juggle and a struggle at times, but it is worth it to be with my kids!
Being a mum of two, how important is engaging in educational play with them?
I think it is very important. I love to discover things that Hudson has learned from educational play. It always amazes me how much kids absorb from the world around them and how much they really are paying attention.
Check out the PlayKids website for more details: www.playkidsapp.com
You can download the PlayKids app for a week's FREE trial (it's only $8.99 month after) from iTunes (for Apple devices) and Google Play (for android devices).
WIN PLAYKIDS APP SUBSCRIPTIONS & HAND HELD TABLET
1 x Main Prize

– hand held tablet supplied by oo.com.au (RRP $199) plus 6 month subscription to PlayKids app (RRP $54), total value of main prize = $253.

5 x Runner Up Prizes

– 6 Month PlayKids APP subscriptions, valued at $54 each.  Promo codes will be supplied for the winners with instructions on how to download and use the code, total value of runner up prizes = $270
Total Prize Pool value is $523
More info: HAND HELD TABLET
The EZPad Mofi Family 9" handheld tablet is supplied by the discount online department store www.oo.com.au and features a LCD Touchscreen, Dual Core 1.2GHz CPU, 8GB Storage, Dual Cameras, Wi-Fi, 3G Compatible, Parental Controls, Learning Apps, Android 4.2 OS, colour black.
a Rafflecopter giveaway