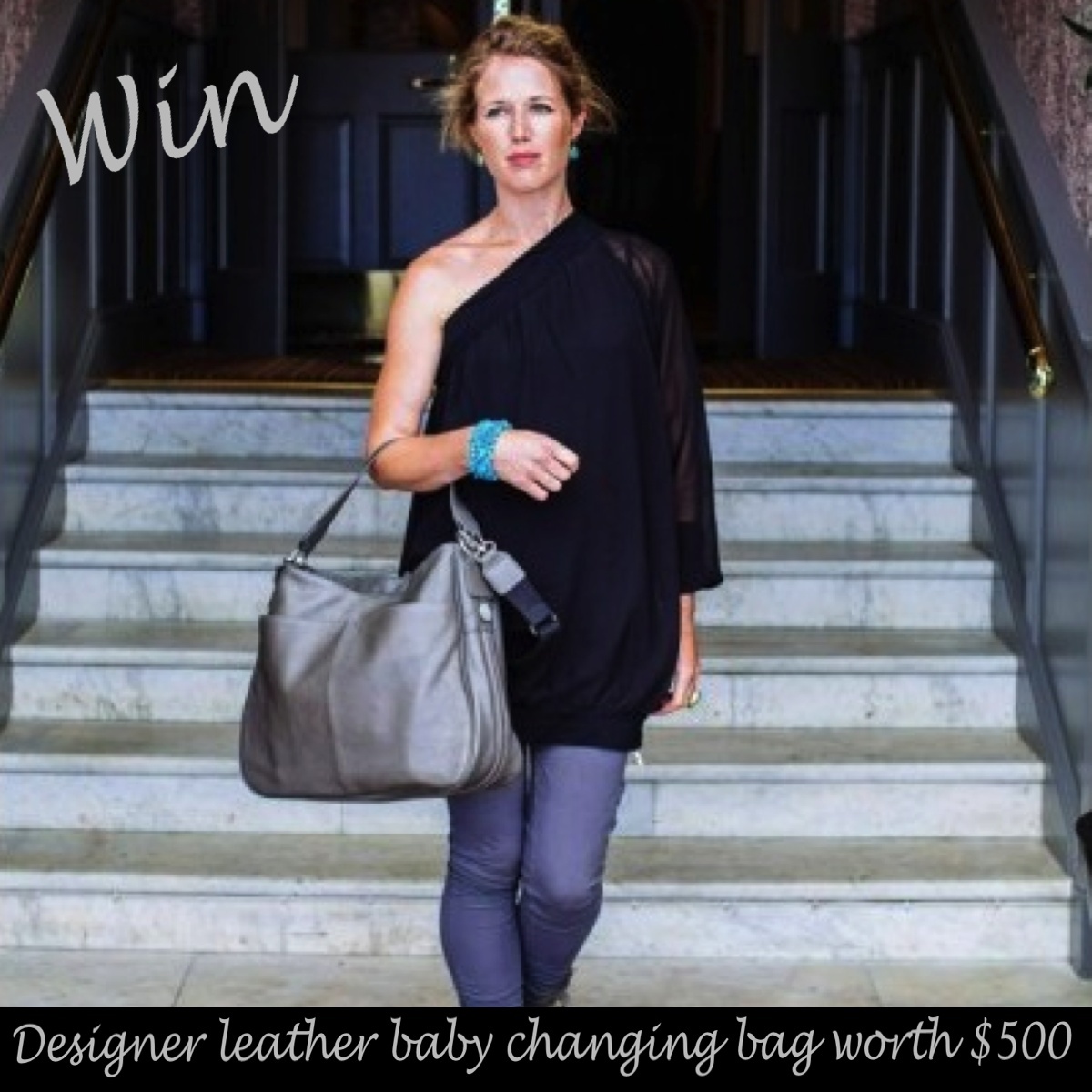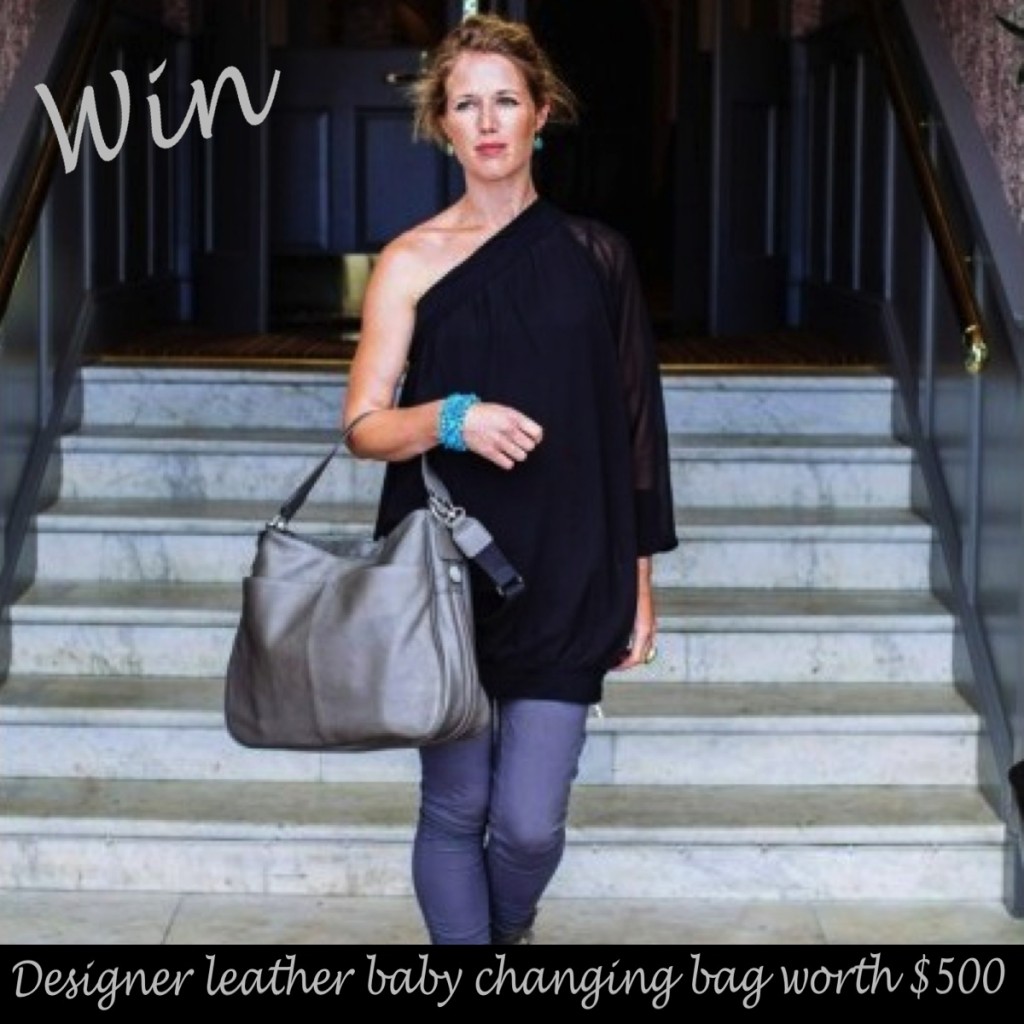 Have you have ever wished that you didn't have to carry around that bulky changing bag (or multiple bags on some days)? Do you wish you could go back to that sleek sophisticated handbag you have always loved so much or wished for a bag that has room to organise the many things you need when you have a child in tow without comprising on style? If so, read on, the stylish 'Sydney bag' might be just what you've been waiting for. then you will want to know about the 'Sydney bag'!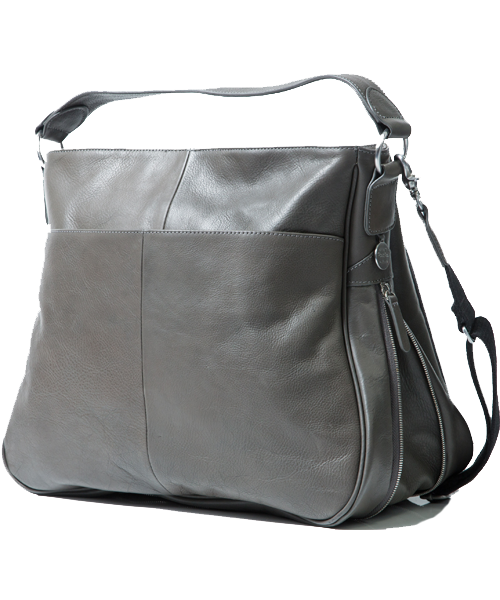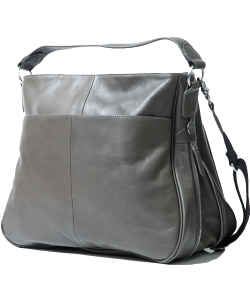 The Pacapod Sydney changing bag oozes style from every corner and for me it gives me a very proud sense of being a 'Sophisticated Mummy' – this is not something I usually associate with myself with 4 little ones in tow. Yup, 'washed out,' 'worn out' or 'pack horse' are usually the words I use to describe myself on a more regular basis. So, it was with great delight that on the morning (and every morning since) I finally replaced my old bag with a new 'Sydney bag', I stepped out of the house with a little grin to myself and slight skip in my step, as, not only could I fit everything I need in one bag but my new bag actually looked elegant too…it's funny how something so simple can completely change the way you feel about yourself.
The Pacapod Sydney Baby Changing Bag is made of beautiful soft and luxurious leather and I could literally smell the quality as I proudly packed my things into it. The Charcoal grey colour is an excellent choice of colours as it co-ordinates well with my entire wardrobe, works for every mood and is suited for every occasion. The choice of straps means that it can be hooked to the stroller or placed over the chest or shoulder, so its ready to go however you choose to carry it.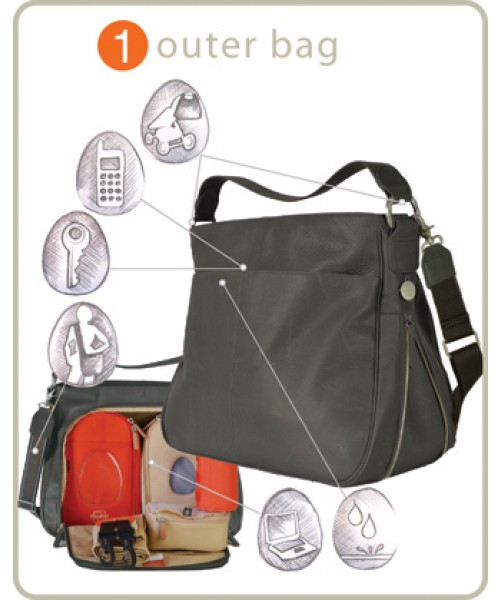 I love the versititly of this bag. The expansion panel means that there is plenty of room to store everything I need for a day out with my little twins. Then the bag is the perfect size to place my laptop inside and makes a very executive looking bag when I head out for a meeting or lunch, so one bag does cover it all.
For me the key to surviving being a work at home Mum of 4 little ones for me is… organisation, organisation and more organisation! So as you can probably imagine there was just a little bit of excitement in the air when I set to work organising all of my things into the cleverly designed compartments (pod system) within the bag. I had a little removable change pod for nappies, wipes, change mat and my mini first aid kit. I had the other little removable pod for snacks, lunch and/drinks (the little backpack handles were just too much for my little Mr 2 to resist, so he pretty much took ownership of carrying this around while we were out – it did look pretty cute). Then in the main section I had a couple of sets of emergency changes, a few little toys and there were still plenty of pockets just for me – somewhere for my phone, my purse, notebook and a hook to put my keys, so that I don't have to spend ages searching for them at the bottom of the bag…oh yes that one went down really well with me! So much thought has gone into every detail of this bag that it's really hard to find anything 'not to like'.
The only down side to this bag for me was when my hubby said "ooh that's nice, I could use that too!" The response I wanted to give was "Hands off, that's mine" but seeing as the kids were present and we teach them to share I begrudgingly had to say "Yes honey, I guess you could" while forcing a smile and secretly considering how I can avoid letting him get his hands on it…let's face it, us Mum's don't often treat ourselves to a bit of luxury so can't I just have this one to myself?
Ok, so my sharing issues aside, in summary the Pacapod 'Sydney' Baby Changing Bag is a collision of 2 worlds, on the one side it's a sleek, stylish, sophisticated designer handbag and on the other side it's a very carefully thought out practical and versatile change bag and everything a busy Mum juggling everything, like me, would want it to be.
I think this gorgeous bag is well worth the investment and so I am very excited that we have one to give away! Thanks to 'Brands Style' www.brandstyle.com.au  we are giving away one of these very stylish Pacapod 'Sydney' (Baby Changing) Bag worth $499 to one of our lucky fans.
Disclosure: I was gifted the Pacapod 'Sydney' for the purpose of an honest review.  All thoughts and opinions expressed here are my own.