WIN a Beautiful Wooden Tree Swing from Swingz n thingz
There is something quite nostalgic about a wooden tree swing, it reminds me of my own childhood and how great the simple pleasures in life are.  I can't help but smile remembering how much time I spent trying to touch the sky with my toes or how calming it felt just swinging in the garden drifting off into a daydream with a soft breeze on your face and not a care in the world.
When we received our beautiful personalised wooden swing from Swingz n thingz, my first thoughts were "should I hide this and put it up when the kids are at School, so that I can have it to myself? or should I share the excitement with them knowing that I won't get a look in?", it was a tough call but I couldn't wait a moment longer to find it a place of it's own, so sharing it was!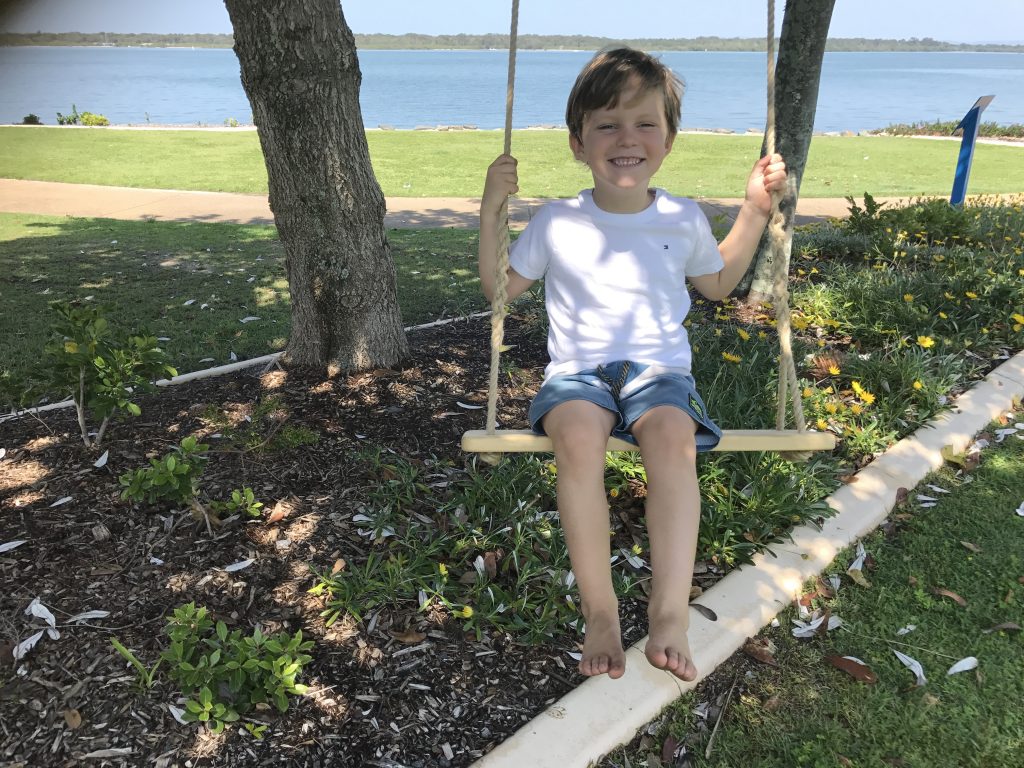 The Swingz n thingz Wooden Tree Swing is simply charming; made with love and high quality materials, including locally grown plantation hoop pine, which adds to the appeal. The swing is thoughtfully finished with smooth rounded edges and feels as beautiful as it looks, so has quickly become a much loved feature around our home.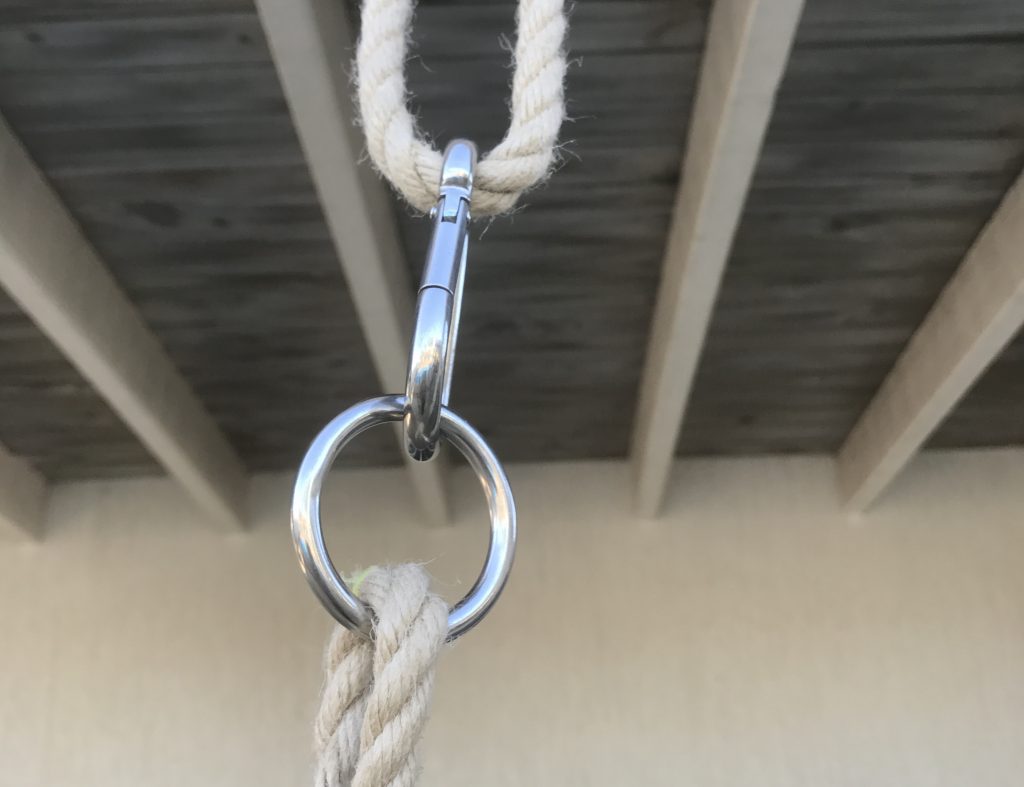 The swing ropes are high quality yachting grade ropes designed to withstand the natural elements and with a breaking strain of over 500kg, they can be expected to stand the test of time and be enjoyed for many years to come.  The ropes come in a choice of traditional hand splice sailing rope or contemporary smooth double braided sailing braided rope to suit any garden or home.
The wooden Tree Swing comes with simple, clever and easy to use rope adjusting clips, which allowed us to put the swing up wherever we wanted it to go and even move it around, so that we could hang it from the beams on our verandah under the shade, from a tree in the garden or even down at the beach. As the Swing is so easy to put up and adjust, it created a whole new adventure on the weekends for our family to enjoy making memories together, finding great new places to put our tree swing up and now when we are out and about my kids regularly shout 'Ooh Mum that would make a great new tree swing!'.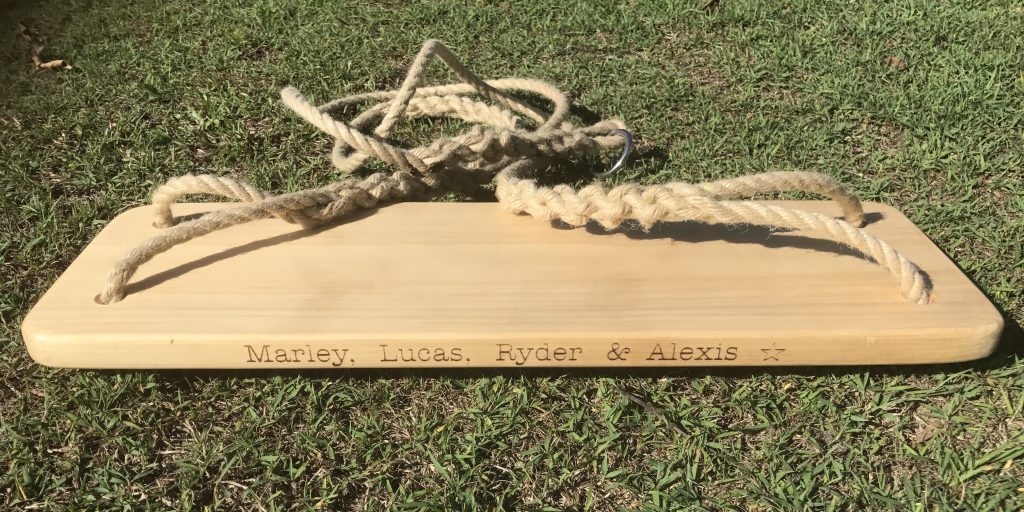 The finishing touch was the inclusion of the etched message on the swing, which added a really personal touch. My kids loved just having their names etched in the wood but I imagine all kinds of gorgeous messages that could be etched on it to inspire or make it your own.
The Swingz n thingz Wooden Tree Swing is beautiful and thoughtfully made with local quality materials and would make a gorgeous addition to any home or garden. If you are looking for a gift for a child of any age, even the grown up ones, then I would highly recommend one of these enchanting swings would be sure to be loved for many years!
Thanks to our friends at Swingz n things we have one of these beautiful Wooden Swings to GIVE AWAY to one of our lucky readers. If you know someone that would love one of these, simply enter your details below and good luck