Kids in the Kitchen: Clinkers Rocky Road Recipe
There are so many excellent reasons to get your kids busy in the kitchen. Not only does it mean that one day in the future, you just might get a night off from cooking, it also helps them to develop and hone some pretty important skills.
Following a recipe, even a simple one, involves reading and following instructions and measuring ingredients accurately involves fine motor skills, hand and eye co-ordination, not to mention some basic maths too. Let's not forget, science comes into play too, when food is mixed and heated and cooled!
This Clinkers Rocky Road is the perfect recipe to get kids excited about helping out in the kitchen. It involves a little bit of chopping, which children can do with an age-appropriate cutting utensil, and the use of a microwave to melt the chocolate, so some minimal adult supervision is needed (depending on the age of your child).
Another huge bonus (for parents), is the fact that as far as cooking with kids goes, this is virtually mess-free. Or it will be, after your child has finished licking the chocolate bowl clean!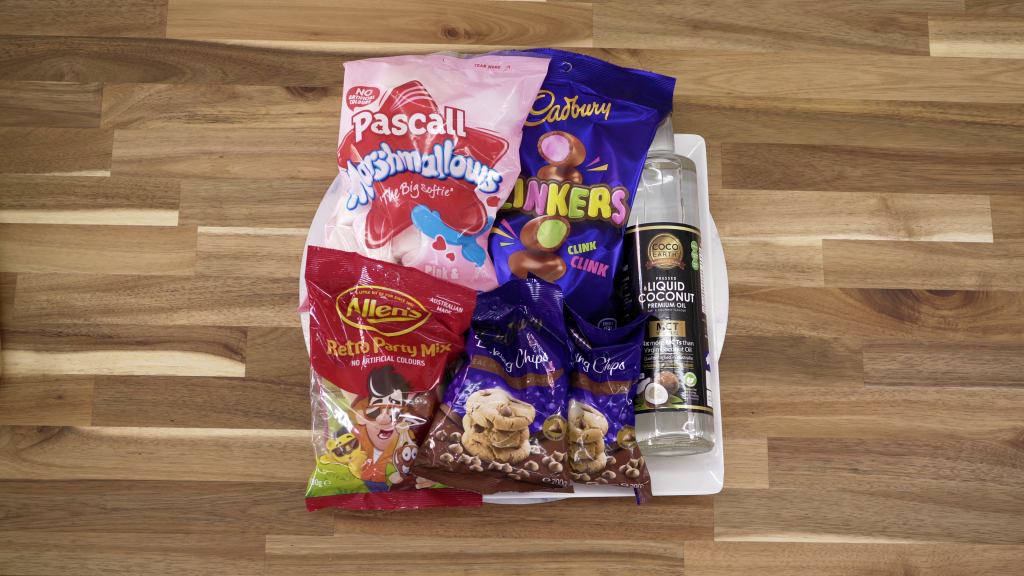 Ingredients
 Method
Line the base and sides of a 16.5 x 26cm lamington pan with baking paper.
Chop the Clinkers, marshmallows and lollies in half and set aside.
Place the chocolate and coconut oil or copha into a heatproof, microwave-safe bowl.
Heat, uncovered, on Medium, stirring every minute with a metal spoon for 4-5 minutes, or until the chocolate and coconut oil/copha has just melted.
Remove from the microwave and stir until smooth.
Stir through the Clinkers, marshmallows and raspberry lollies.
Spread the mixture into the prepared lamington pan and place in the fridge for 2 hours, or until completely set.
Use a sharp knife to cut into slices (if you are having trouble cutting the slice, run your knife under hot water first and then dry completely before cutting – the heat will help to cut the slice evenly).
Disclosure: This article contains affiliate links. This means, that if you make a purchase, we may receive a small commission at no extra cost to you.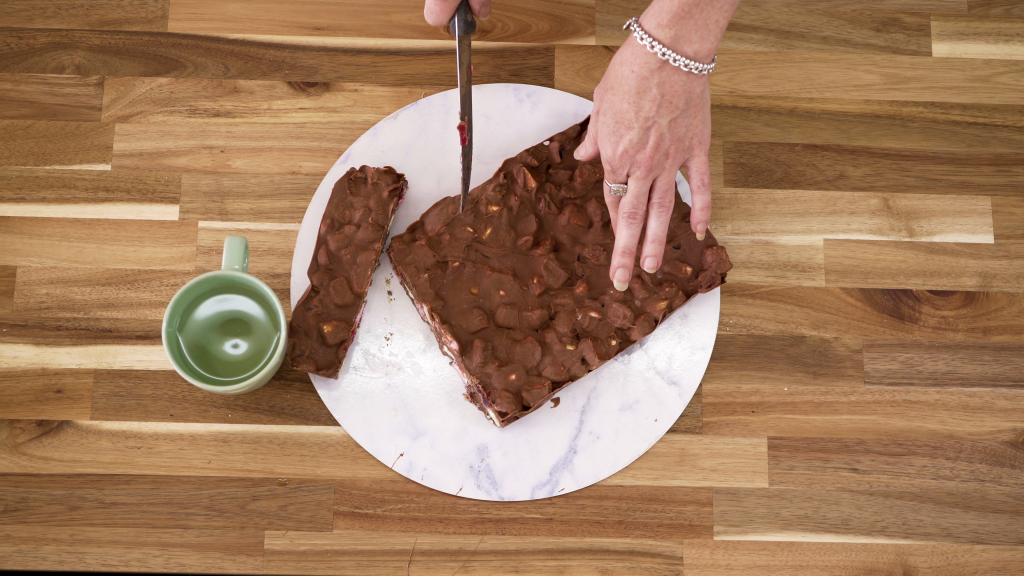 Did you know:  You can now order your Coles groceries via eBay and have them delivered to your door. eBay Plus members enjoy double flybuys points for every $1 spent, free delivery on orders over $49 and 5% off every time they shop when they use coupon code PLUS5.
Sign up for your FREE eBay Plus 30-day trial here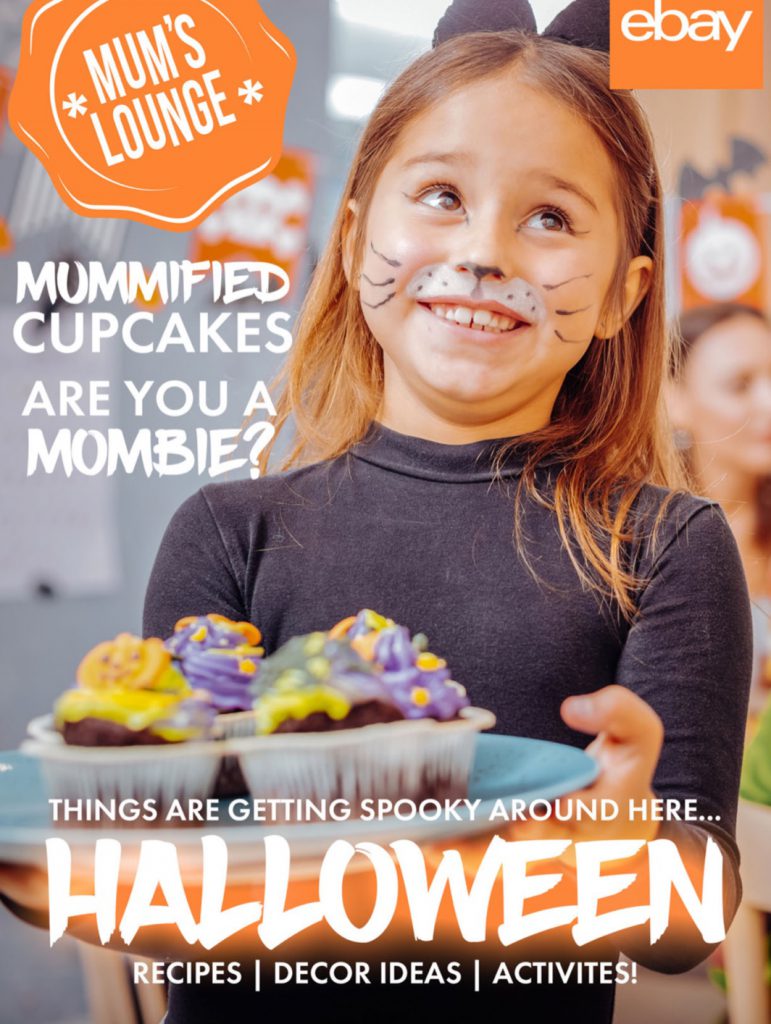 Download the Halloween ebook
Full of spooky recipes, party games, a Halloween inspired treasure hunt printable,
and your chance to win a $200 voucher to spend
at Coles on eBay & an Annual eBay Plus membership