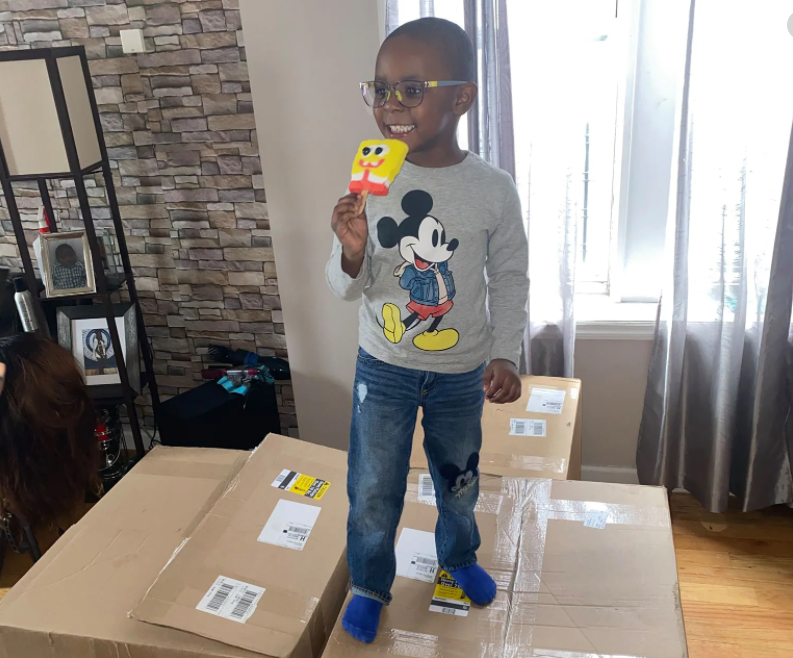 4yo Boy "Accidentally" Ordered US$2600 Worth of SpongeBob Iceblocks and Doesn't He Look Happy About It?
If you need another reminder to change your passwords and hide your credit card from your kids, here it is.
Adorable 4-year-old, Noah Bryant, from Brooklyn, New York, is such a massive fan of SpongeBob Squarepants that he couldn't resist ordering a few iceblocks on his mum's Amazon account. A few meaning 918 of them. Fifty-one cases adding up to a very cool $2,618.85 US dollars worth, or just over $3,370 Aussie dollars.
See that picture up there? That would be Noah standing proudly on top of the boxes eating one of the contents with a massive grin on his little face. Dude knows what he's doing.
Unfortunately for Noah's mum, Jennifer Bryant, Amazon cannot and will not refund the order that the little guy placed.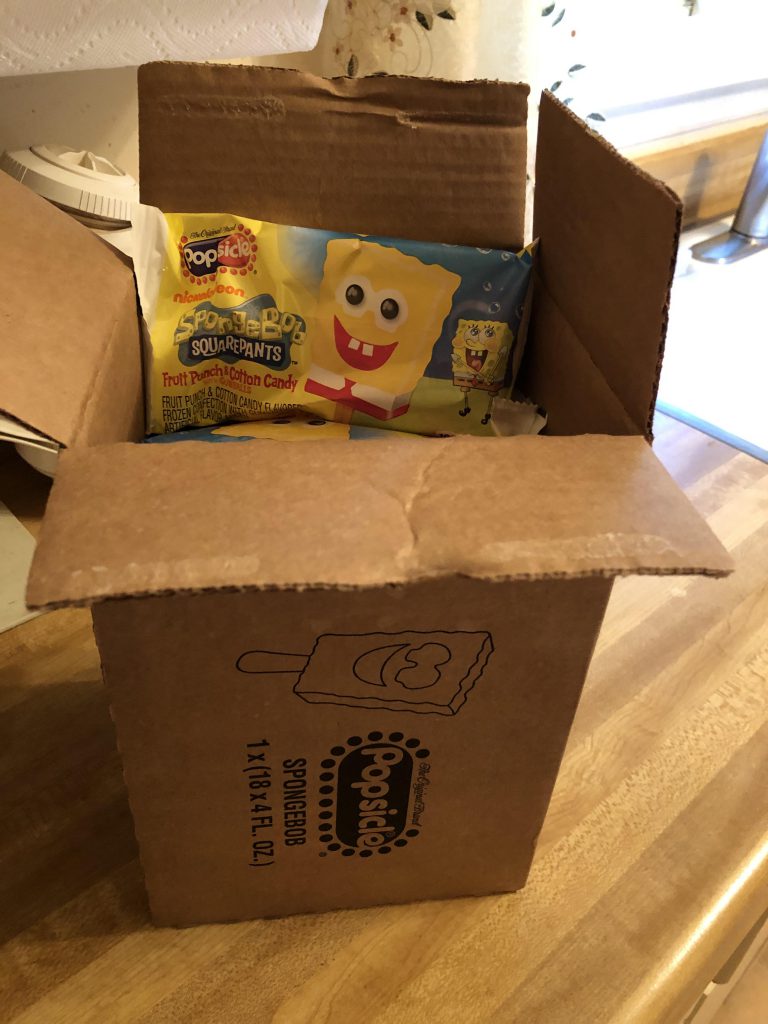 Jennifer's friend Katie Schloss, who set up a GoFundMe page in an attempt to recoup the cost of the massive order, wrote:
"As (truly!) adorable as this story is, Jennifer Bryant, Noah's mum, is a social work student at NYU and simply cannot afford this."Amazon will not take back the popsicles, and Ms. Bryant, mum to 3 boys, doesn't know how she's going to be able to pay this off, in addition to student loans and all of her family's other expenses."
She added: "All donations make a difference, so let's work together and help Jenny out!"
Die-hard SpongeBob fan Noah, who has autism, quickly won the internet over with his sweet story, meaning the Bryant family soon recouped the cost of his online splurge.
In fact, they managed to raise almost US$25,000 (and counting) in just a matter of days, with Jennifer saying the excess money will be used to help support Noah's education and additional needs.
We hope Noah gets to enjoy more than just one of those SpongeBob iceblocks!