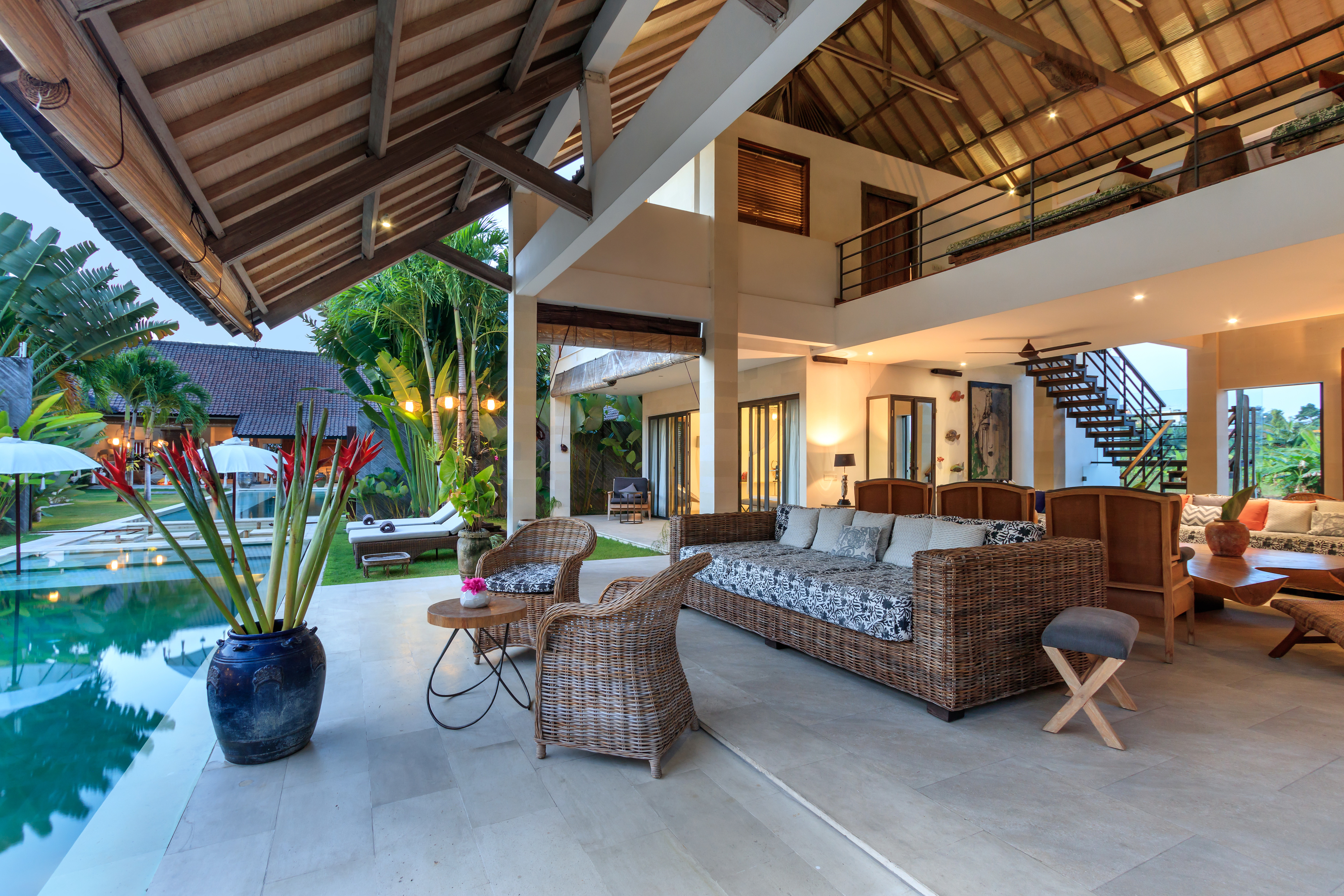 9 Reasons Why Villas Make the Perfect Family Holiday Accommodation When You Have Small Children
Sponsored post
Have you ever been away for 'a break' with your family, and come home feeling exhausted and like you need another holiday just to get over that one! Trust us, you are not alone! Having small children can be tough, and sadly they don't turn into little angels just because you are on a tropical island somewhere. But, with a little careful planning, it is possible to get that all important rest and relaxation that most of us crave so desperately when we are in the early years of raising little people. We've got one word for you…villa!
If you are used to booking a package holiday to Bali, there is a good chance that renting a private villa hasn't even occurred to you. In which case, it is very possible that we are about to change your life and the way you choose to holiday with your family in the future.
Here's 9 excellent reasons why villas are perfect when you are traveling to Bali with small children.
Let's face it, most hotel rooms only have room for 2 adults and 2 children (with very limited privacy for parents). The beauty of renting a villa is that there is the options of having separate rooms.
Villas also have plenty of living areas, inside and out, so you and your family have lots of space to make yourselves at home. No more squashing past the pram or the luggage on your way to the (shared) toilet in the middle of the night.
It can be far more cost effective to rent a villa than to stay at a hotel, especially for larger families and even those traveling with three or more children.
Babies and toddlers often still need to nap during the day. Heck, so do their parents! In a private villa you don't have to worry about whether the maid will come in and disturb your siesta or if you've popped the 'do not dusturb' sign out on the door.
Similarly, there are no neighbouring holiday makers in the room adjoining yours, waking you and your little ones up at god knows what time, as they stumble home from a night out.
In a villa, you can do everything to your own schedule. You don't have to be at breakfast, lunch or dinner at during certain times, and you don't have to wake up at the crack of dawn to try to get a sun longer near to the pool…because you'll have a pool all to yourself!
There are villas to suit every budget. Villas come in all shapes and sizes so you can choose from basic luxury to villas that come complete with games rooms, private cinema rooms etc.
Unlike hotel rooms that offer very limited fridge space, a villa comes with a fully equipped kitchen, which is great if you need to prepare or store food and drinks for your baby or toddler.
Villas are family-friendly. They come equipped with cots, highchairs, safety gates etc, just speak to your concierge during the booking stage to ensure they provide everything you need.
How to Find the Perfect Family Villa in Bali
Finding your perfect private family villa in Bali is easier than you think when you know where to look! Villa Finder currently have over 1,500 villas listed for rent in Bali, Phuket, Samui, Sri Lanka and Mauritius. Better yet, they go the extra mile to ensure that you find the perfect villa for your needs. Booking a holiday online can mean spending a lot of time researching accommodation options and things to do in the local area. Villa Finder do all the hard work for you – you just tell them exactly what you want, including things like special meals, a BBQ party, pool toys, day trips, in-villa massage etc and they'll make sure everything is arranged according to your needs. Villa Finder doesn't charge you for making these arrangements either – you'll make payment directly to the service provider and have the bonus of knowing in advance exactly how much individual extras cost, so you can plan your holiday within your budget.
All villas are inspected before they are advertised online, and Villa Finder frequently reinspect properties to ensure that they are well maintained and offer a consistent level of service. This means you can be confident that the property is every bit as gorgeous as it looks online!
How to Book Your Perfect Family Villa in Bali
Step One: Visit the Villa Bali website and scroll through the stunning properties to find the one that matches your requirements.
Step Two: Place a request for the villa.
Step Three: You will be contacted by someone from the team of travel consultants. They will ask you some questions such as whether you are travelling with children, whether you require a pool fence or a car seat etc.
Step Four: After the booking is made, concierge team will arrange your stage i.e. airport pick-up, special dinner, day tour, in-villa massage etc.
Step Five: Start counting down the days until you board that flight to Bali!
Need another reason to book? For every booking Villa Finder plant a tree in Sumatra, Indonesia. So you can contribute to the environment whilst enjoying a family holiday of a lifetime!