How to Find the Best Hotels When Travelling with Small Children
Holidaying with small children doesn't always feel like a holiday, in fact it can be hard work when you are out of routine and not equipped with all the child-friendly conveniences you have on hand at home.
Taking the time to find the perfect hotel for your young children can help to make it a happy holiday for everyone in the family. The important things to consider are:
Hotel amenities
Room features
Location
Transport
On Hotels.com you will find some hotels flagged as great for families. In these hotels you might find useful hotel amenities such as babysitting services, kid's clubs or creches, swimming pools, play areas and restaurants with child friendly menu options. Whether you intend to use them or not, it is great to have the options on hand because we know that travelling with children can be unpredictable at times.
The room features which will make your stay with young children more comfortable include family rooms with cribs, rollout beds or sofa beds at no extra charge, free Wi-Fi, two-bedroom apartments so that the kids can have their own bedroom, and rooms with fridges, microwaves and baths.
Considering the hotel's location can make it feel more like a holiday and less like a challenge. With very young children sleep is a must, so consider whether the hotel you are thinking of is in a quiet location or in the thick of 24-hour nightlife. Flashing neon lights outside the kids' bedroom window may not be ideal and a rowdy nightclub downstairs or a rooftop bar upstairs might be great if you want a drink, but not if you want the kids to sleep! Request a hotel room far from the lift, so that you're not disturbed by noisy travellers, and poolside rooms may sound appealing, but they can be noisy until well past your kid's bedtime.
Transport is something we have to pre-plan when holidaying with young children. Hotels which offer a free airport shuttle is so handy when you are travelling to and from the airport with tired children at odd hours. If you intend to use public transport during your holiday choose a hotel close to train, tram or bus stops.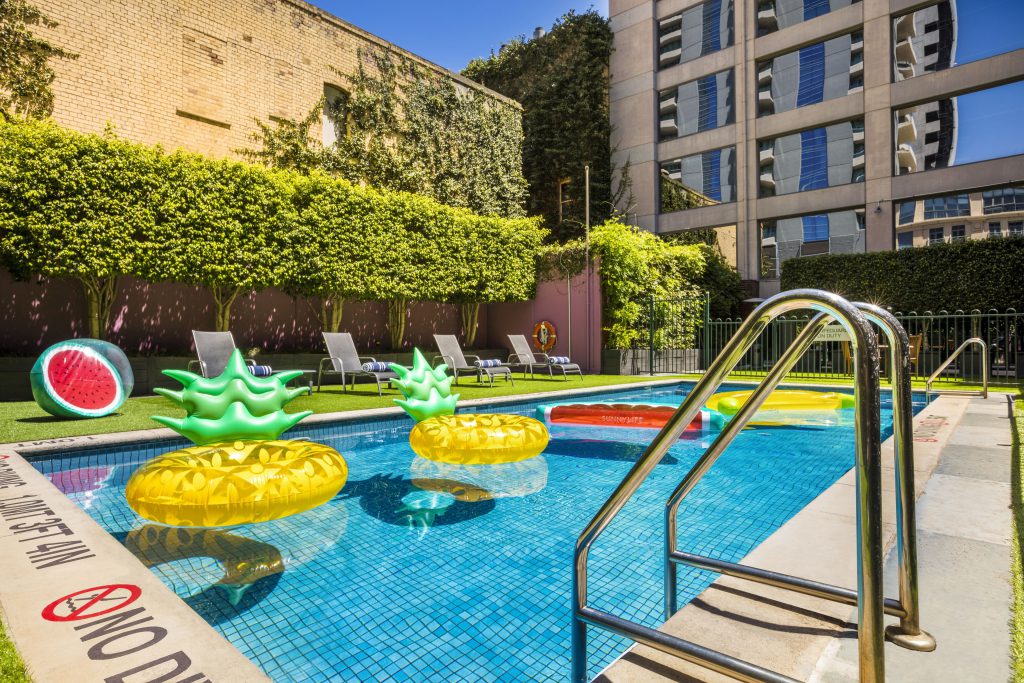 One of the best things about travelling with pre-schoolers is that you can do it outside of school holidays when prices drop. You can find some great deals and make significant savings when you travel during term time.
Booking through Hotels.com gives access to an easy search for family-friendly hotel accommodation. For travellers to Tasmania, a popular choice for families is the Hotel Grand Chancellor Hobart, a riverfront 4.5-star hotel equipped with free Wi-Fi, childcare and babysitting services, cots, infant beds and rollaway beds, connecting rooms (great if you have older kids too), a fridge and breakfast available.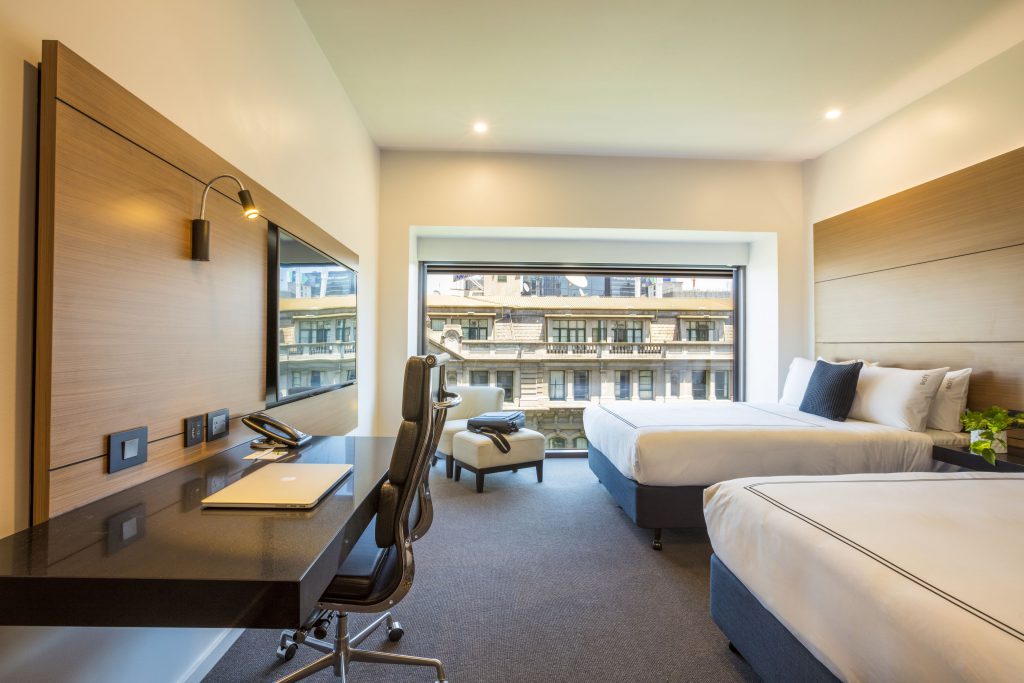 Families holidaying in Melbourne love the Holiday Inn Melbourne on Flinders where children up to two years old stay free. Featuring an 11am checkout, a two-minute walk to Sea Life Melbourne and five minutes to Southbank, the hotel also offers free Wi-Fi and free cancellation, breakfast, cots, infant beds and connecting rooms.
While there are no guarantees when holidaying with small children, factoring these features into your hotel should help to make your holiday as relaxing as can be.
This article was written in collaboration with Hotels.com