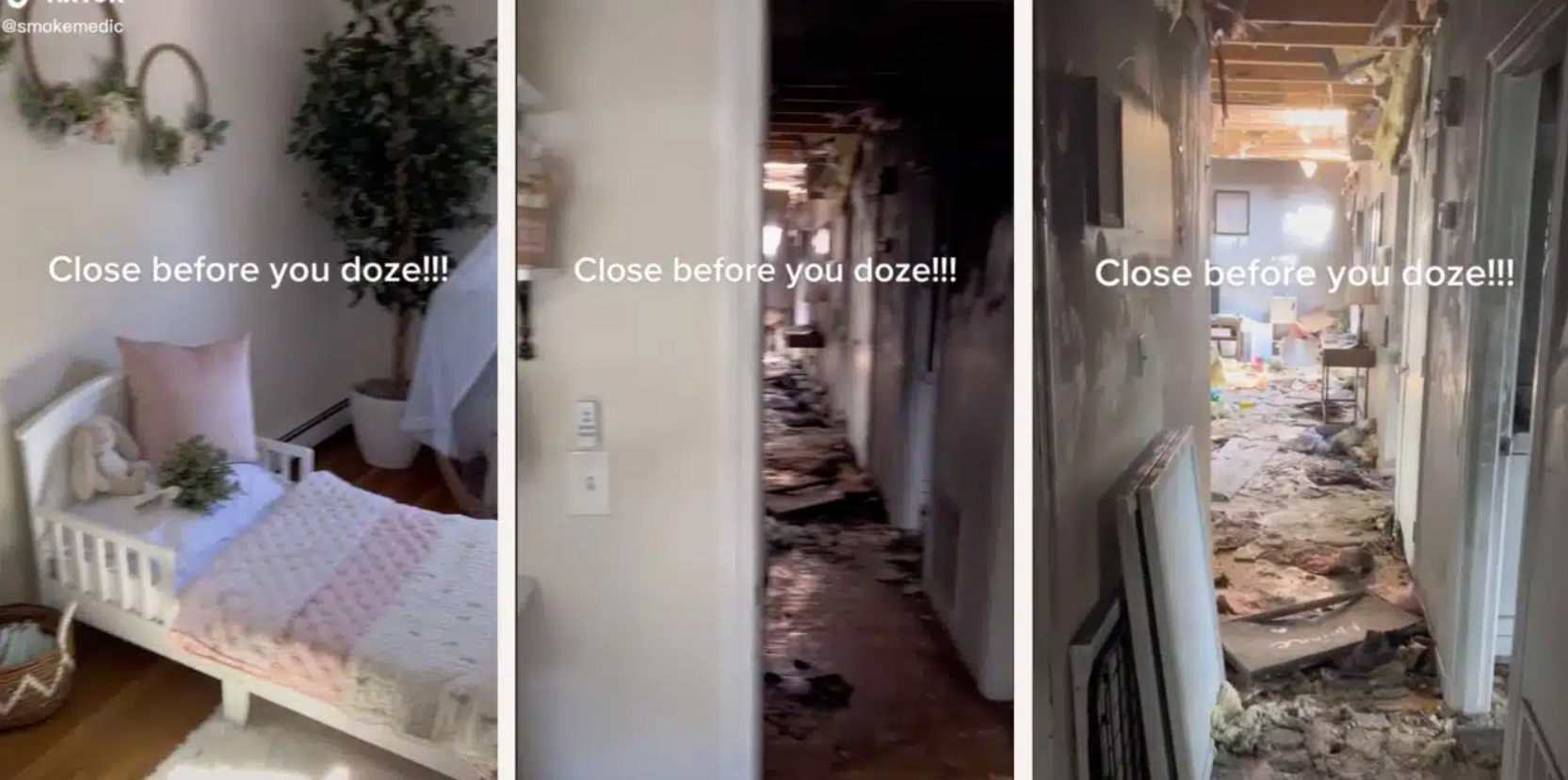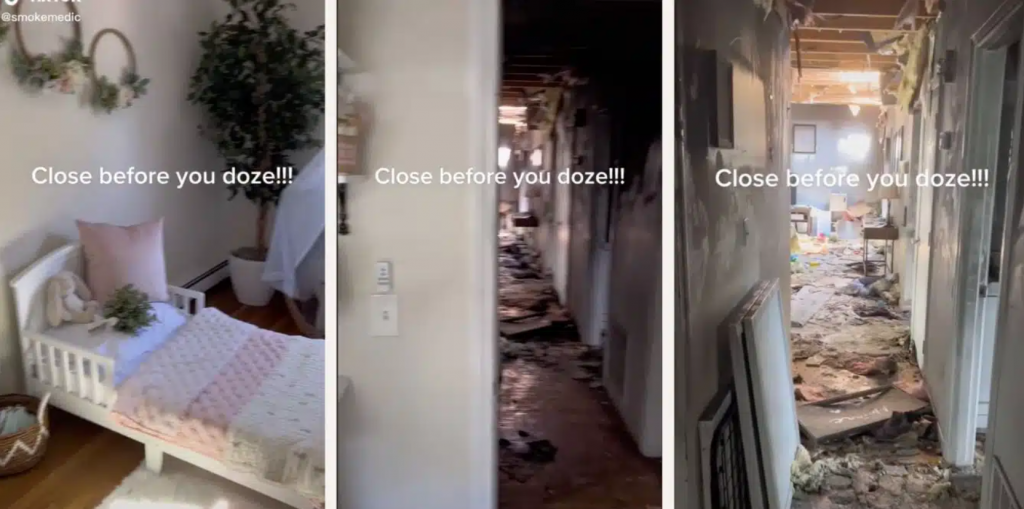 Have you ever heard the expression "close before you doze"? A viral clip on social media has demonstrated exactly why this simple phrase is so important to remember after a little girl's bedroom was untouched by fire due to her door being closed at night.
A retired fire investigator has stitched and shared a clip taken of a house after it has been destroyed by a fire.
The haunting scene of the child's bedroom in near-livable conditions was juxtaposed against the rest of the home which was nearly completely destroyed, making the important point that closed doors save lives in the event of a house fire.
"Former fire investigator here," the clip begins. "I have done about 40 fatality fires, and a little over half of them would be alive if they: 1. Slept with their doors closed, and 2. Had working smoke detectors in the proper places in their house. Both of those things will literally save yours, and your children, and your pets' lives."
The reason why is simple: when a door is left open, it provides a source of air that helps to fuel the flames.
When we close our doors, that source of air is cut off. This starves the fire of oxygen and also provides an effective barrier to temporarily hinder the spread of the flames and smoke into the bedrooms, allowing time for your family to escape if able, and to give firefighters enough time to respond to the fire.
"I don't care what kind of door it is," @disastroushistory says in his video. "It can be those thin, cheap, hollow core doors. It will still give you time to wake up, get out, or, if you have to, wait for the fire department to rescue you."
He says that, tragically, people don't wake up from the smoke or the smell of it, and reminds viewers once again to get working smoke detectors and to please sleep with the doors closed.
"I promise you that a vast majority of people who die in fires die in their sleep. They never woke up."
So remember, close before you doze. And check your smoke alarm batteries every six months, too.