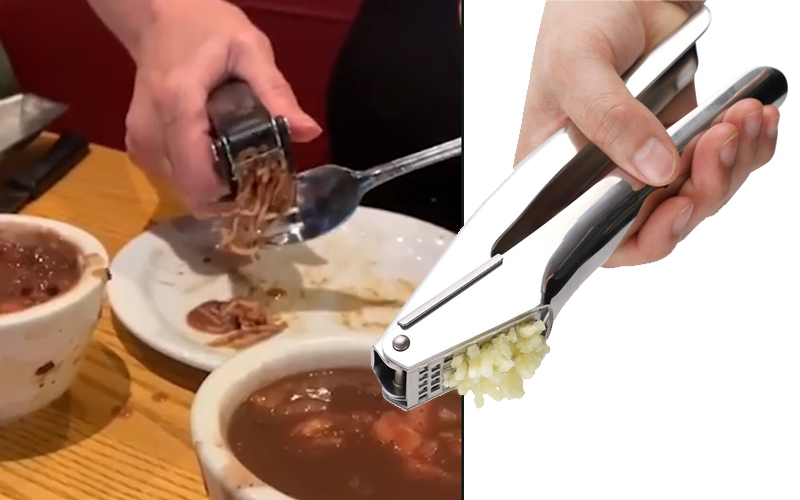 A garlic crusher. Who'd have thought that a garlic crusher could become the latest baby must-have item for new parents everywhere?
But one mum has gone viral for toting a garlic crusher around with her in her handbag, and once you see why, you'll want one too!
Sharing her amazing parenting tip with the good folks over on TikTok, self-proclaimed CEO of Randomness Anna lanier revealed that her secret baby-feeding weapon is her trusty garlic crusher.
Now, why hadn't we thought of that before?
"If you are in a pinch and you want to puree something this is the perfect way to do it, beans, pasta, and your baby can start to learn to eat the same food that you do," Anna says in the video.
Babies often begin eating pureed food around the six-month mark, enjoying mashed fruits and vegetables among a variety of other things. How simple to bring along a garlic crusher to quickly and easily make a banana puree while on the go? Or to mash up some cooked carrots at a restaurant?
Other parents saw the simple genius in Anna's idea.
"Wow!!! I wish I'd have thought of that when my kids were babies!!!" wrote a fellow mum.
"We are at 10 months and I really think this just became a game changer," added another.
"I used the mama bird method 😂," quipped a third, making this writer pull a face like this: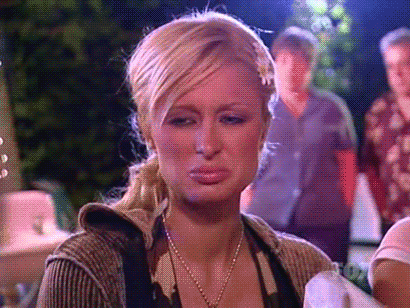 While it might not be for everyone, this simple hack could be a game changer for many, especially in a pinch. And with Anna's hack, your little one can learn about new foods as you eat them, too.
What do you think?