Say Hello to Lazy Beach Days with These X Awesome Beach Accessories
Is there anything quite so relaxing as a day at the beach, paddling in the surf and digging your toes in the warm sand? It's perhaps not surprising that experts confirm that there are real health benefits of spending the day at the beach, including reducing stress, increasing our vitamin D, and a better night's sleep, to name just a few. Fortunately, many of us in Australia are lucky enough to live close enough to enjoy a day at the beach without travelling too far. So, what are you waiting for? It's time to pencil in some time on the calendar for some family fun at the beach!
We've put together a list of some of our favourite must-have beach accessories, which may also make great gift ideas for your fellow beach-loving friends and family.
Disclosure: This article contains affiliate eBay links. This means that should you make a purchase we may receive a small commission at no extra cost to you. The reason we have chosen to include eBay links is because as parents ourselves, we appreciate time-saving, and money-saving tips. By shopping all of your favourite stores in one place, we think you'll enjoy a seamless, streamlined shopping experience!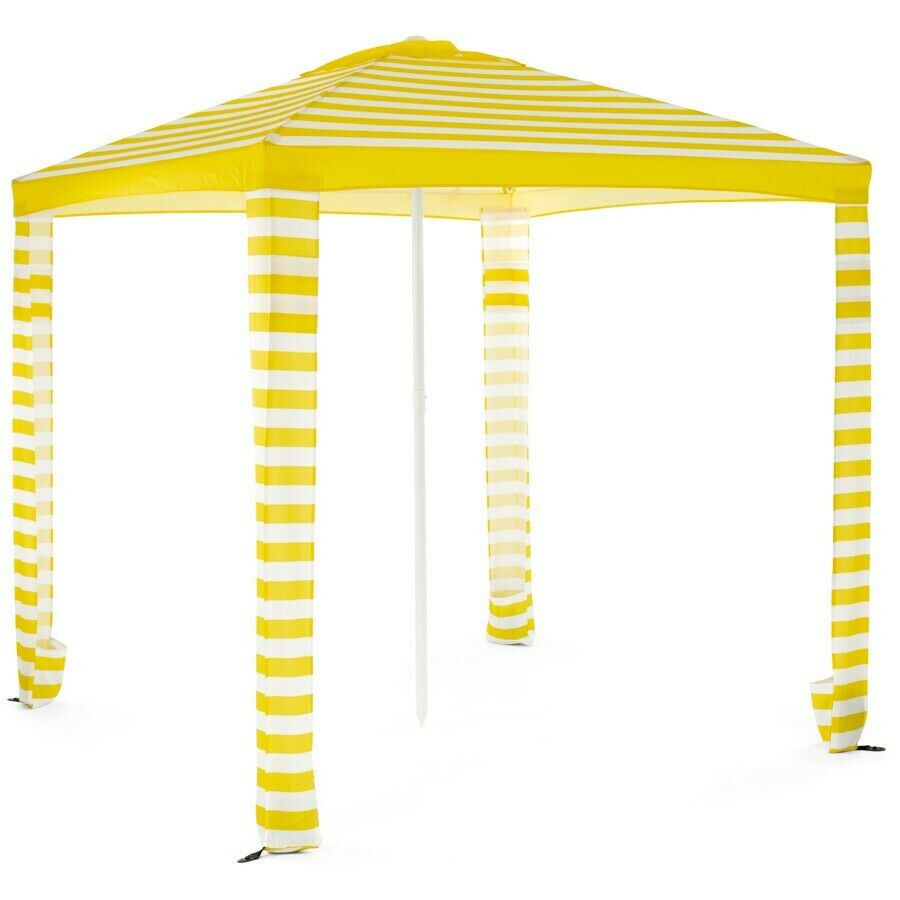 Why buy one when you can get two-in-one with the Life Convertible Cabana. You can either set it up with the sides or leave it as a big Umbrella. The sides have pockets to fill with sand for stability. Can be used on sand or grass as it comes with sand pegs and steel pegs.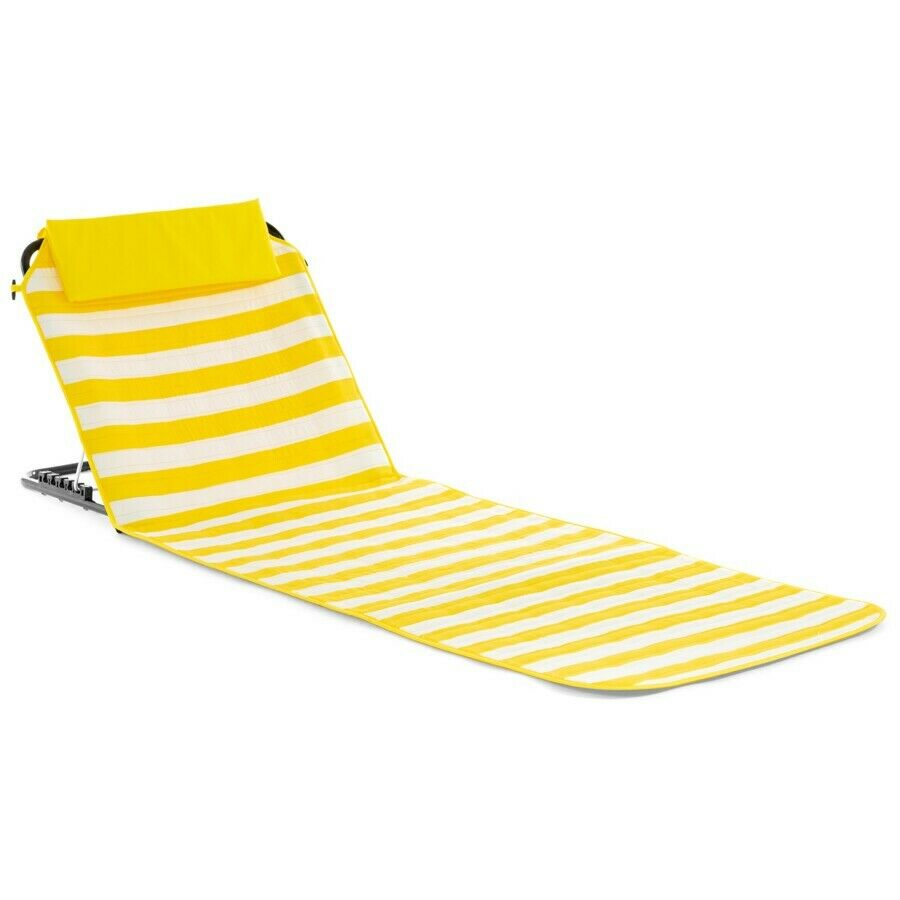 The Moana Lounge Chair is perfect for Beach, pool, back yard, picnic. Folds down for easy storage, easy-clean material.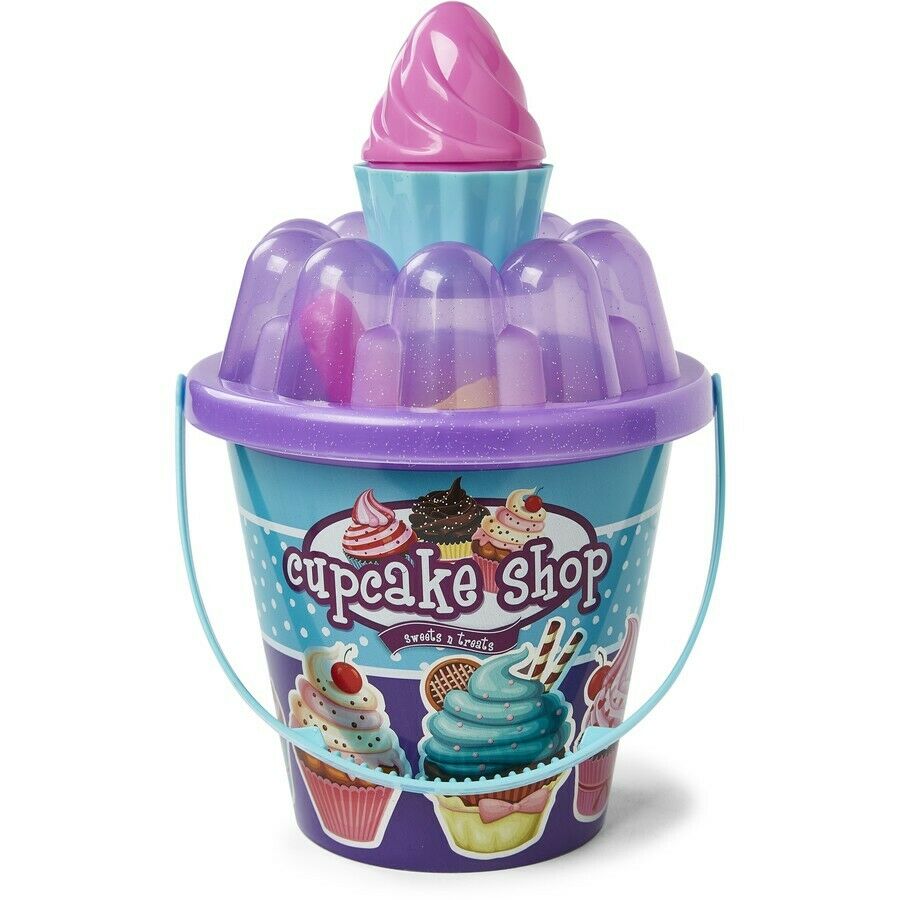 Get ready for playtime at the beach with the Cupcake Bucket Set. This bucket set is great for digging and making your own sand creations. Hours of endless fun!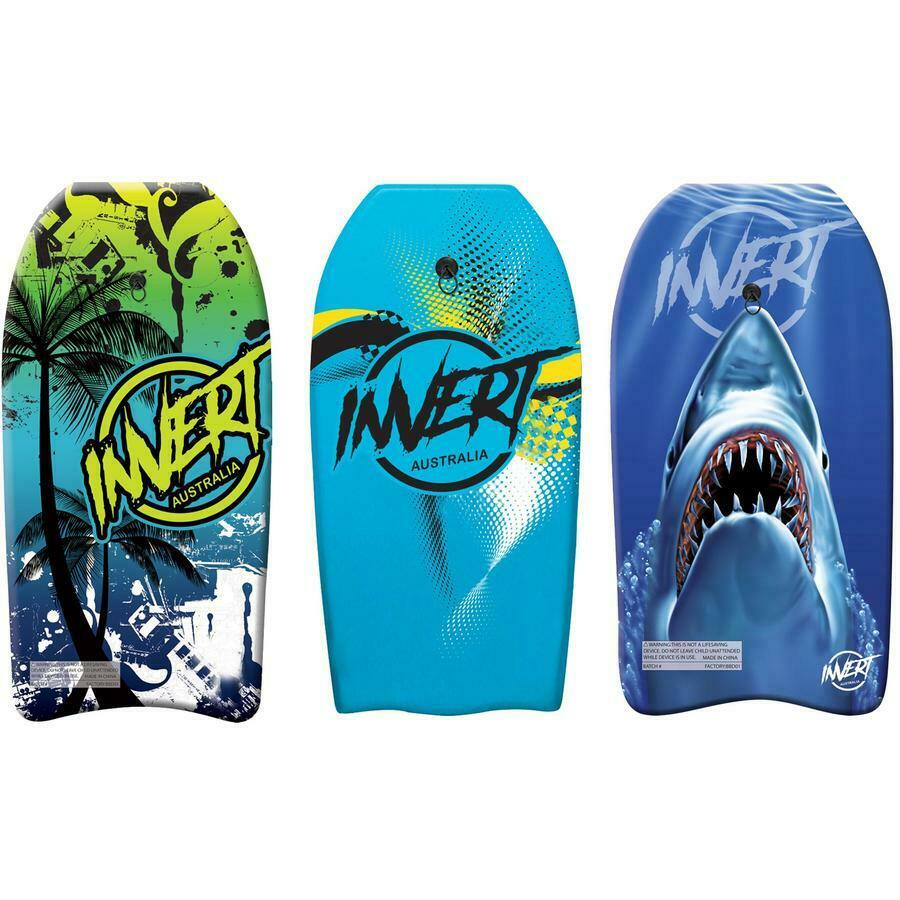 Invert Competition 84cm EPS Bodyboard
Ride them waves with this bodyboard that is constructed from a high grade xpefoam deck with a rigid EPS core. This bodyboard features a PP slick base with double channel shaping for improved control and comes with a leash and a crescent tail design.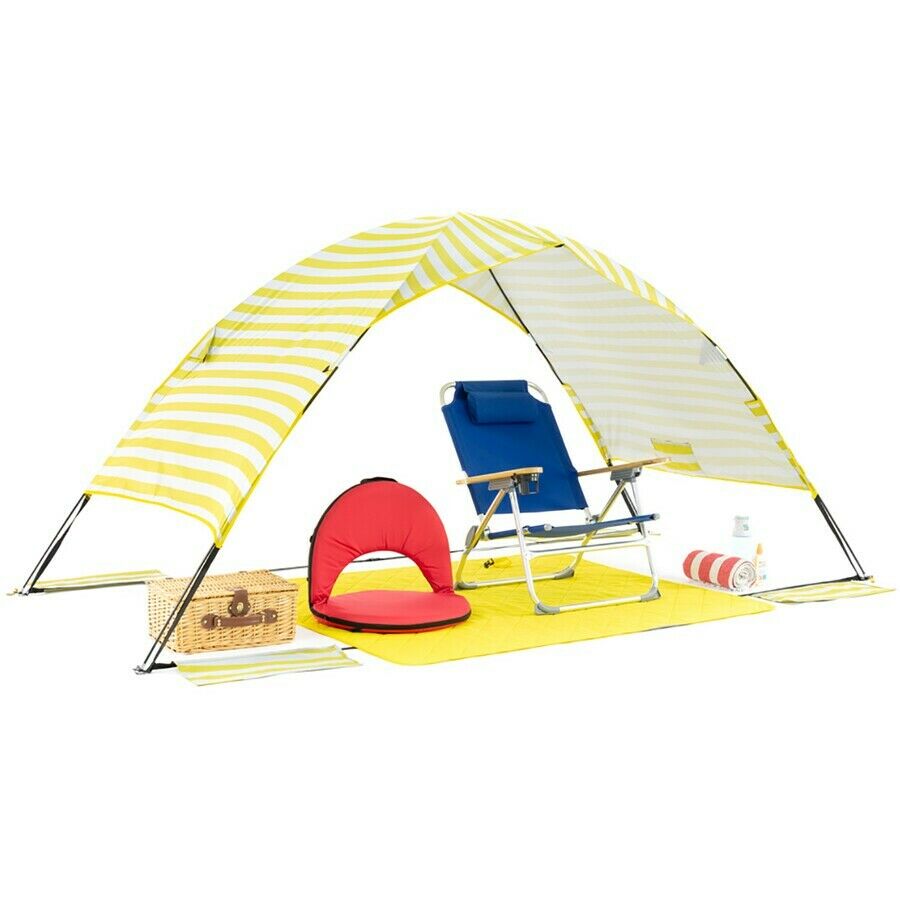 The Life Mumba Sun Shelter is ideal for outdoor activities. Easy to up and folds away into a great carry bag. This stylish sun shelter will make you stand out amongst the crowd.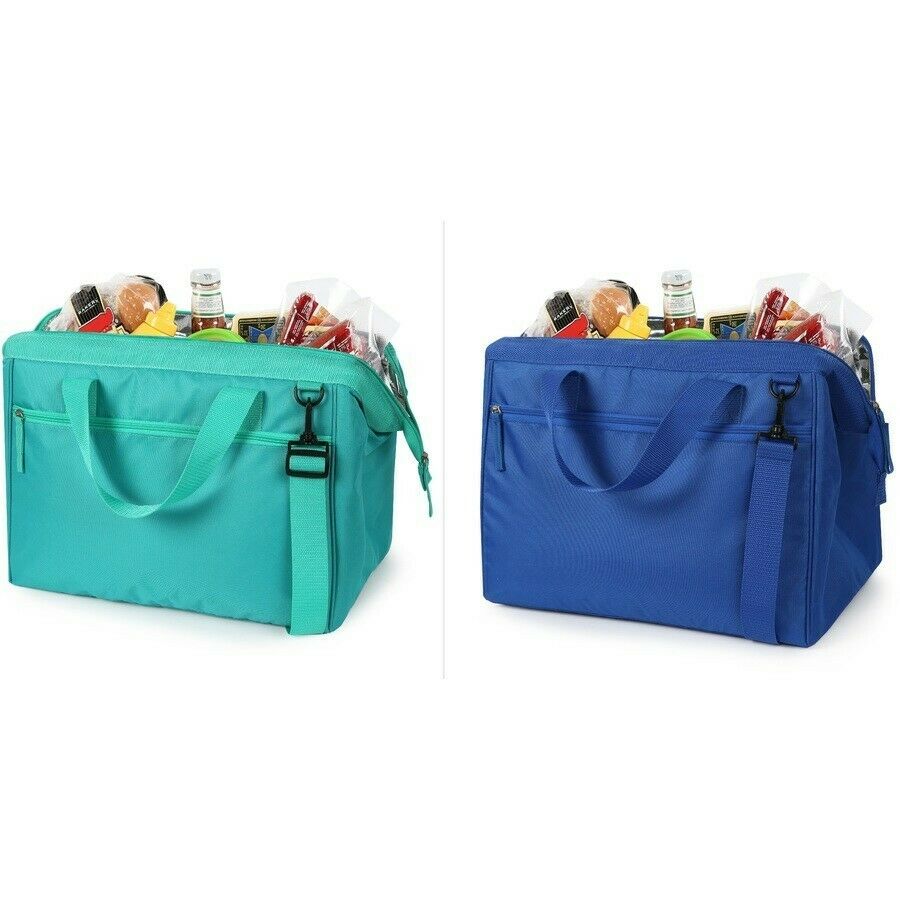 Arctic Zone 40 Can Picnic Cooler
This Arctic Zone branded Picnic Cooler by California Innovations is perfect for those beautiful sunny days at the beach. Enjoying your food and drinks has never been easier. Our Therma-Flect radiant barrier reflects the heat off your bag so your food & drinks stay cooler longer. The removable/adjustable shoulder strap makes carrying this picnic bag easier than ever.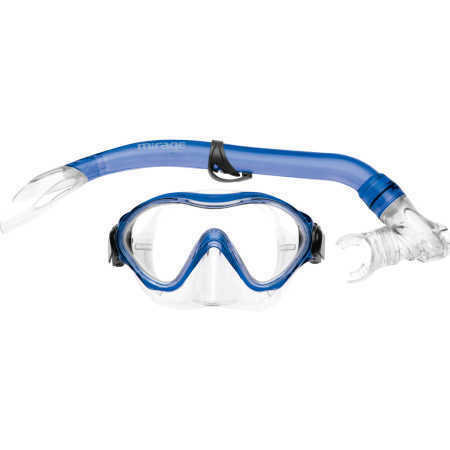 Mirage Goby Junior Snorkel Set
Featuring tough new buckles as well as a small bore snorkel with purge and splash guard for easy breathing, the Mirage Goby Junior Snorkel Set is ideal for starting little adventurers.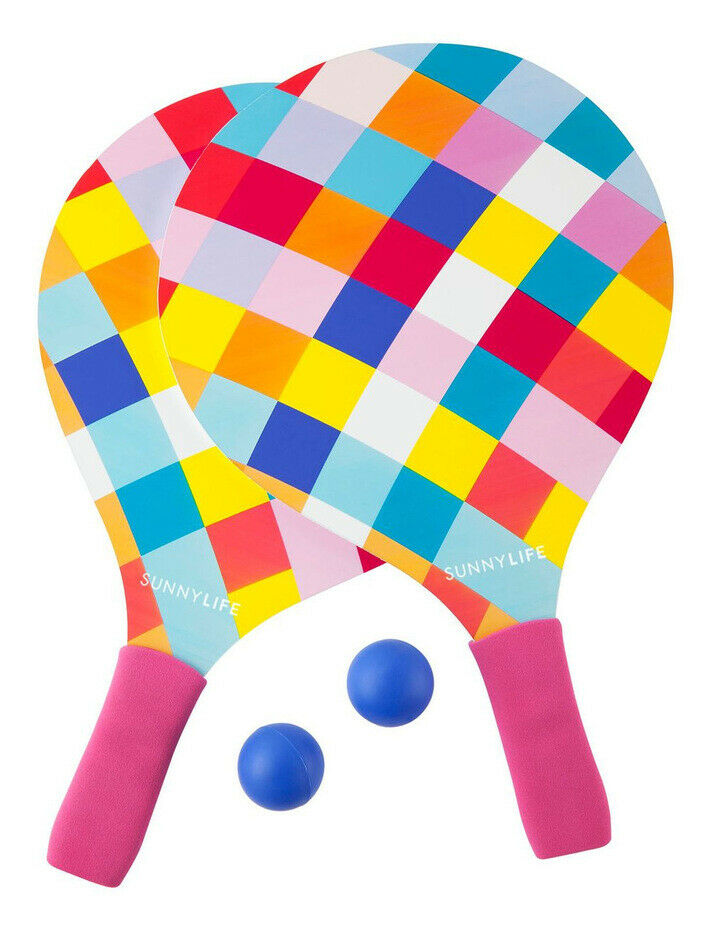 Sunnylife Beach Bats Block Party
Head to the park, backyard, or beach and enjoy Sunnylife's range of outdoor games for a summer you won't forget. Let the games begin with the Sunnylife Beach Bats.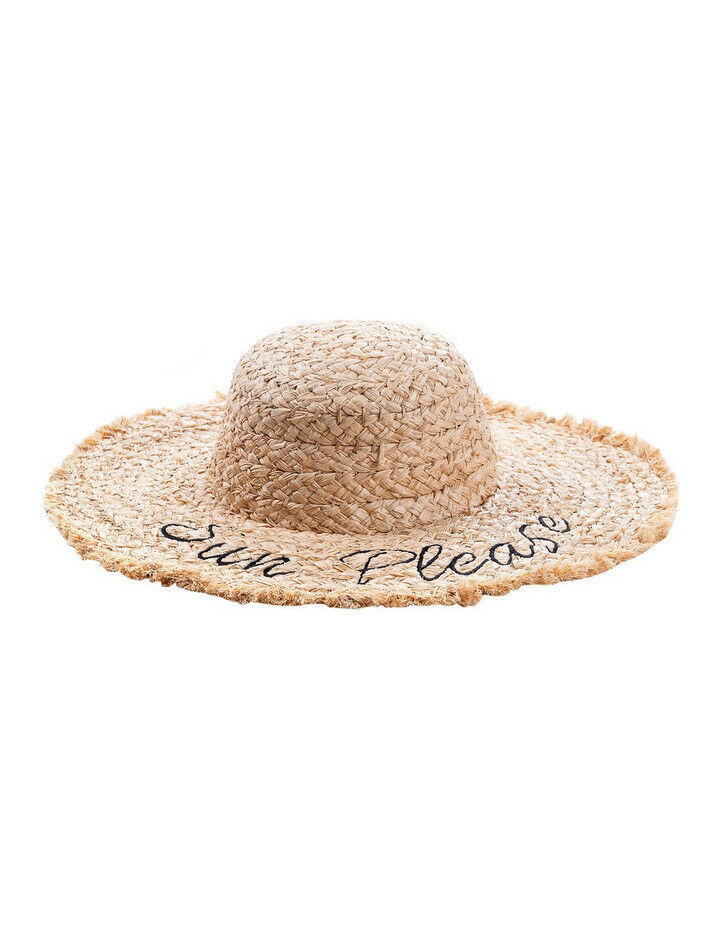 Gregory Ladner Sun Please Raffia Wide Brim Hat Summer Hats
Perfect for the beach this summer. This large brim raffia woven hat features adjustable drawstring for sizing and  the words sun please embroided on the brim.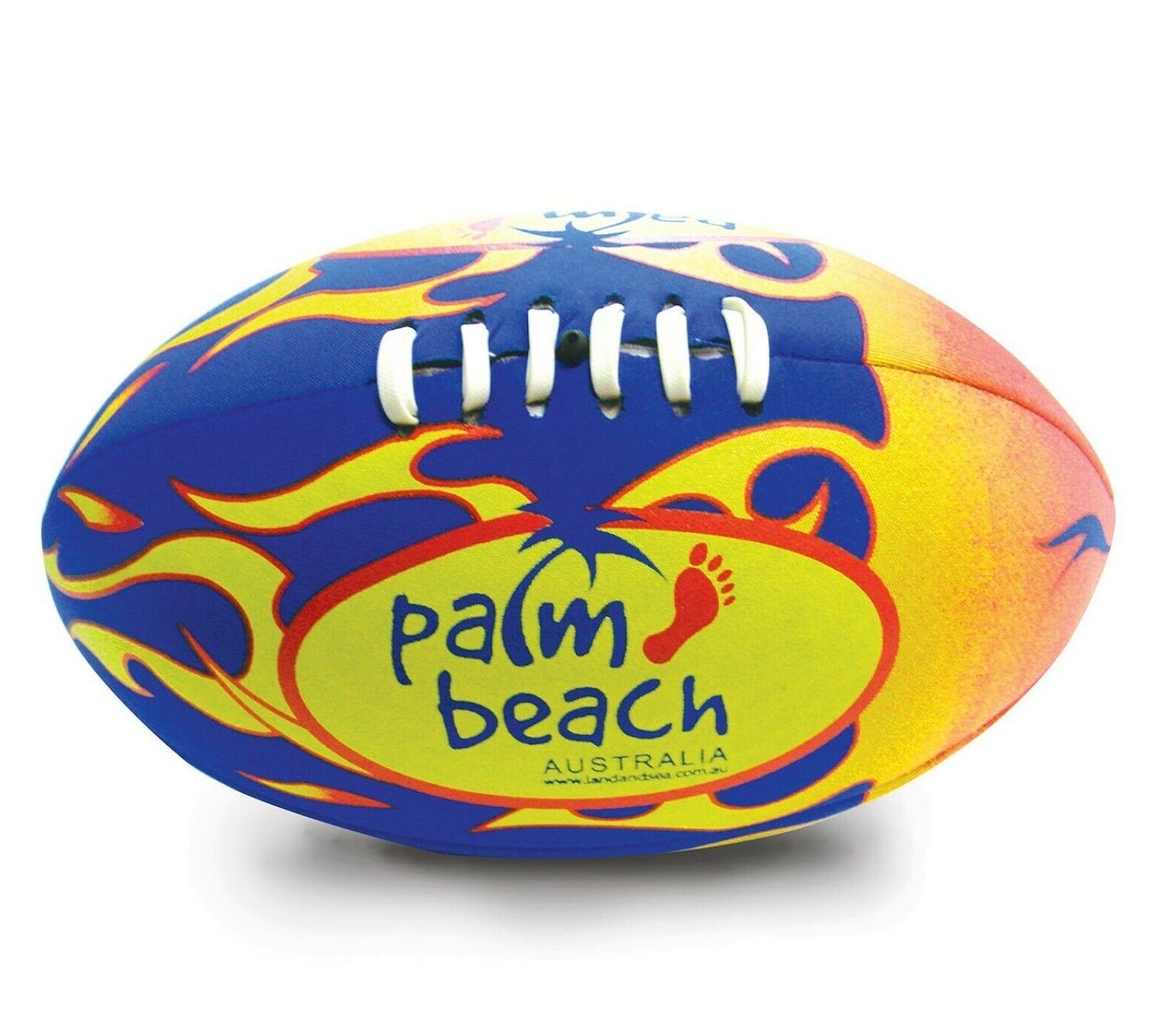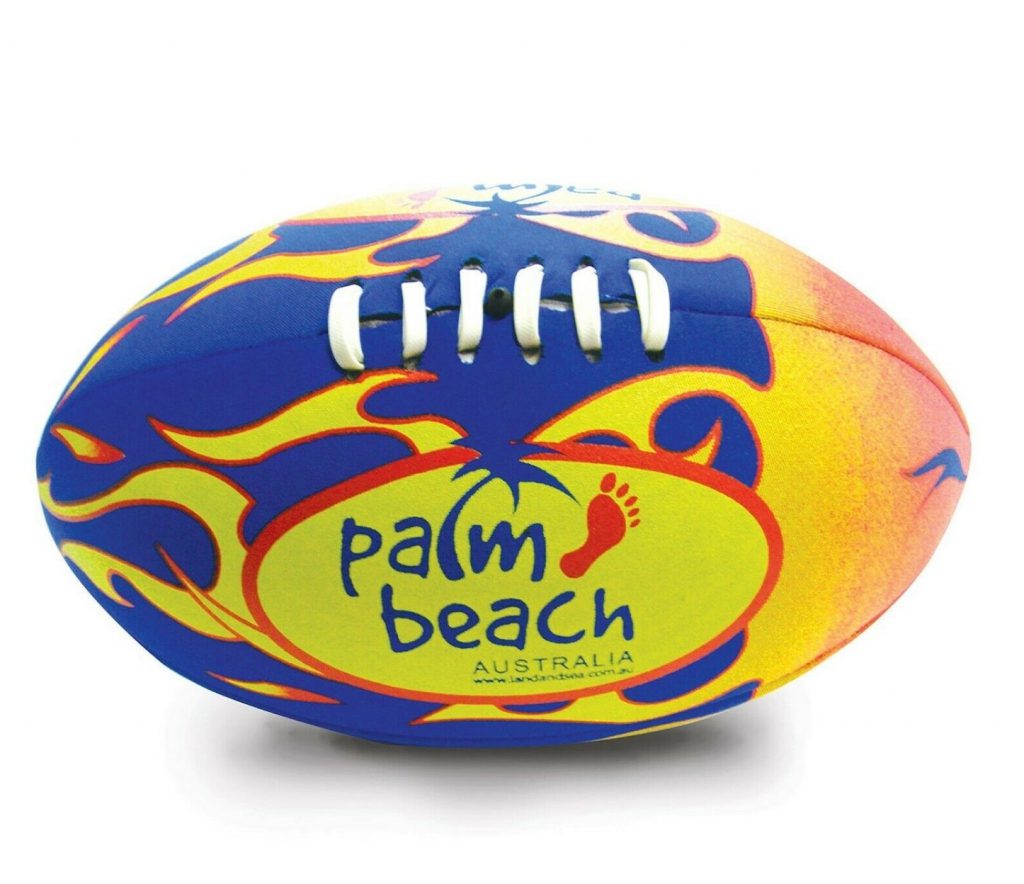 Rugged, durable and highly visible they offer hours of great fun.
Durable Neoprene Cover is waterproof and safe
Durable bladder
Easy to inflate and comes with it's own inflation needle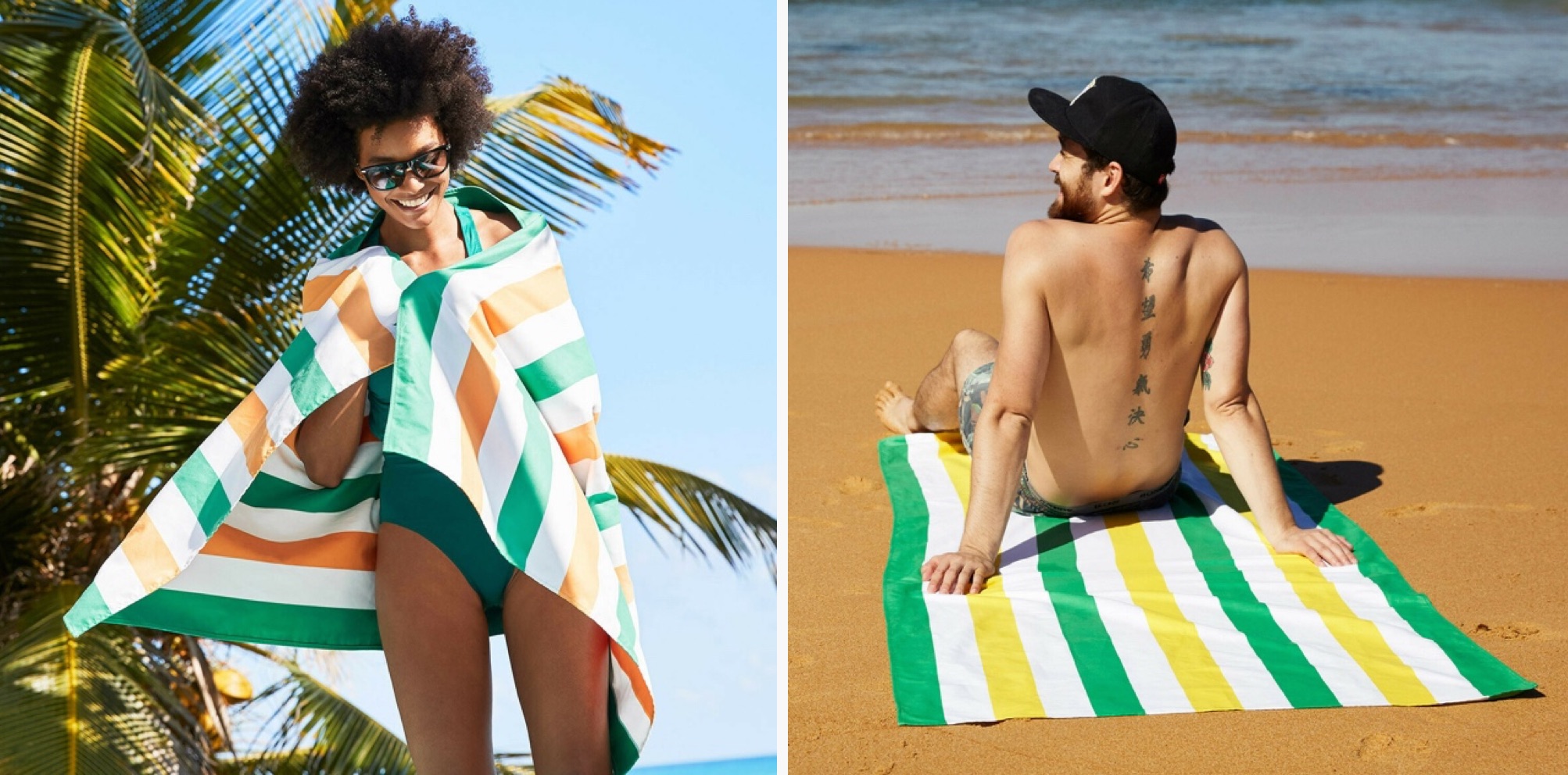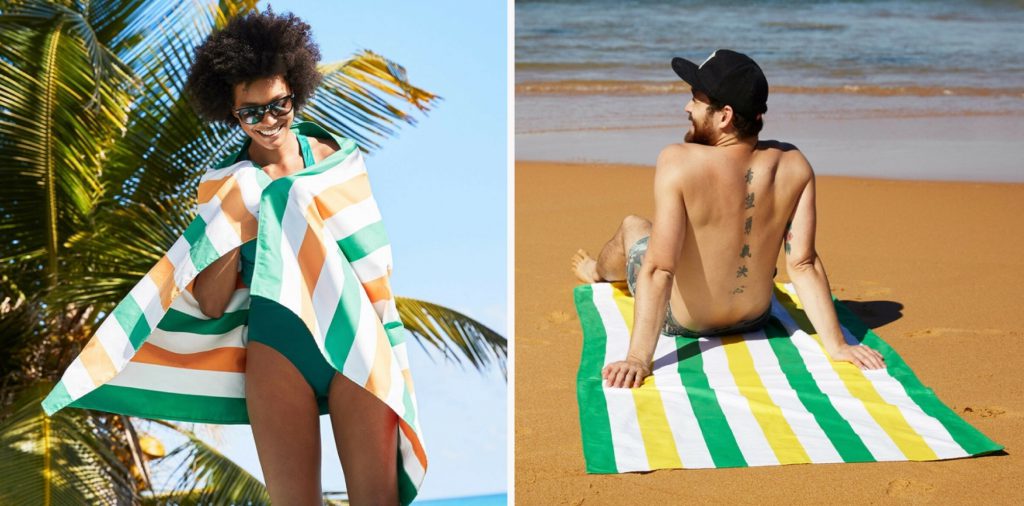 Fast Drying Beach Towel by Dock & Bay
Eye catching: Beautiful retro cabana design in 5 multi-colour options and a custom designed soft cotton pouch. Available in American Dream, Australian Heatwave, Swedish Style, Irish Charm and Rainbow Skies, in two large sizes.
Practical & Fun: Dock & Bay created fast drying beach towels for travellers, camping, beach goers and families. All towels come packed down small in a soft cotton pouch, handy for storing your wallet, keys & sunnies while at the beach or gym.
Lightweight, Quick dry & Compact: Weighs 50% less than equivalent cotton products, yet super absorbent and quick drying. This towel won't be taking up valuable bag space and the sand brushes right off.
Absorbent: Dock & Bay towels absorb over twice their own weight in water – they really do work! Hang them out and they dry twice as 2-3 times as fast as cotton – say goodbye to soggy, stinky beach towels full of sand.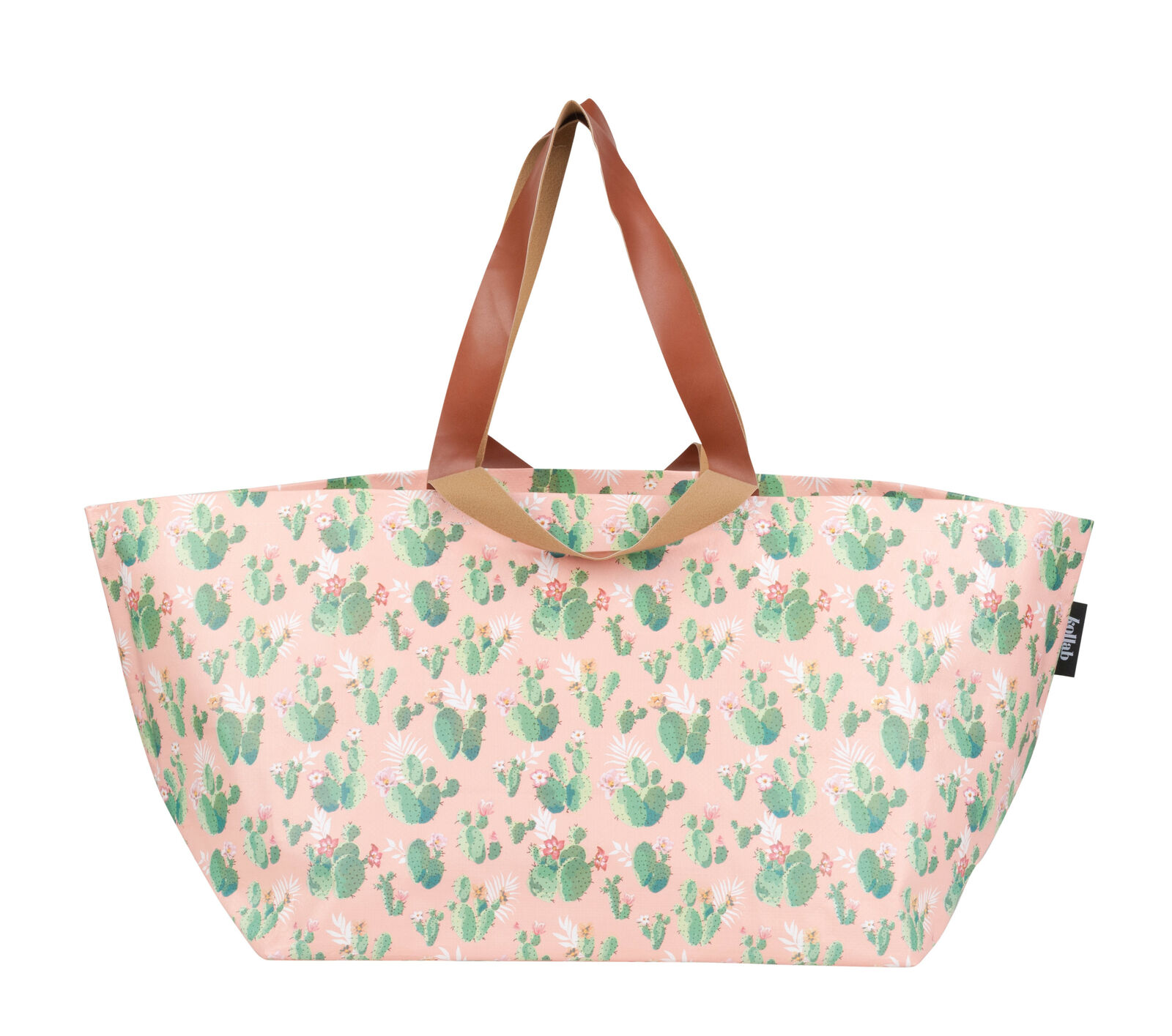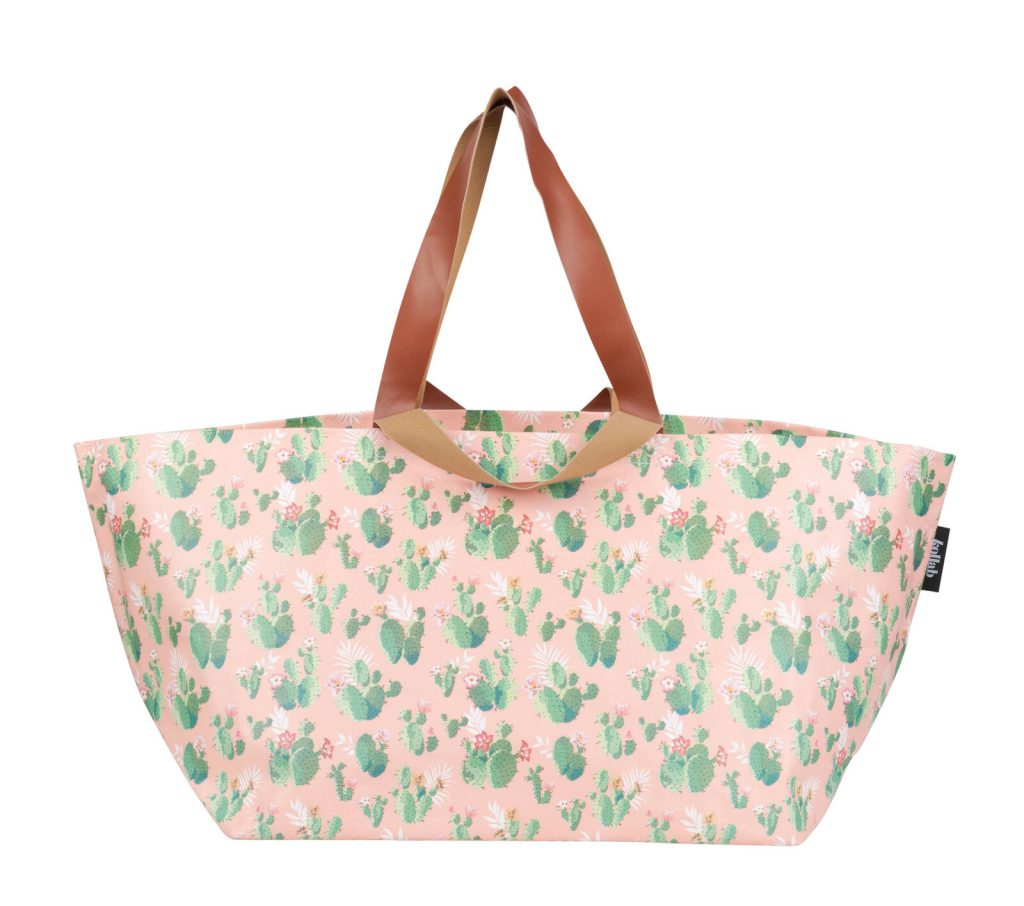 Cactus Beach Bag Women's by KOLLAB
Kollab Paper, sophisticated yet functional bags and totes for every occasion. A modern paper bag with a leather look handle, reinforced to handle the everyday. Kollab is fashion in the home.
Product features:
Internal pocket for wallet, phone and keys
Leather look handles
Custom Kollab woven branding and graphic placement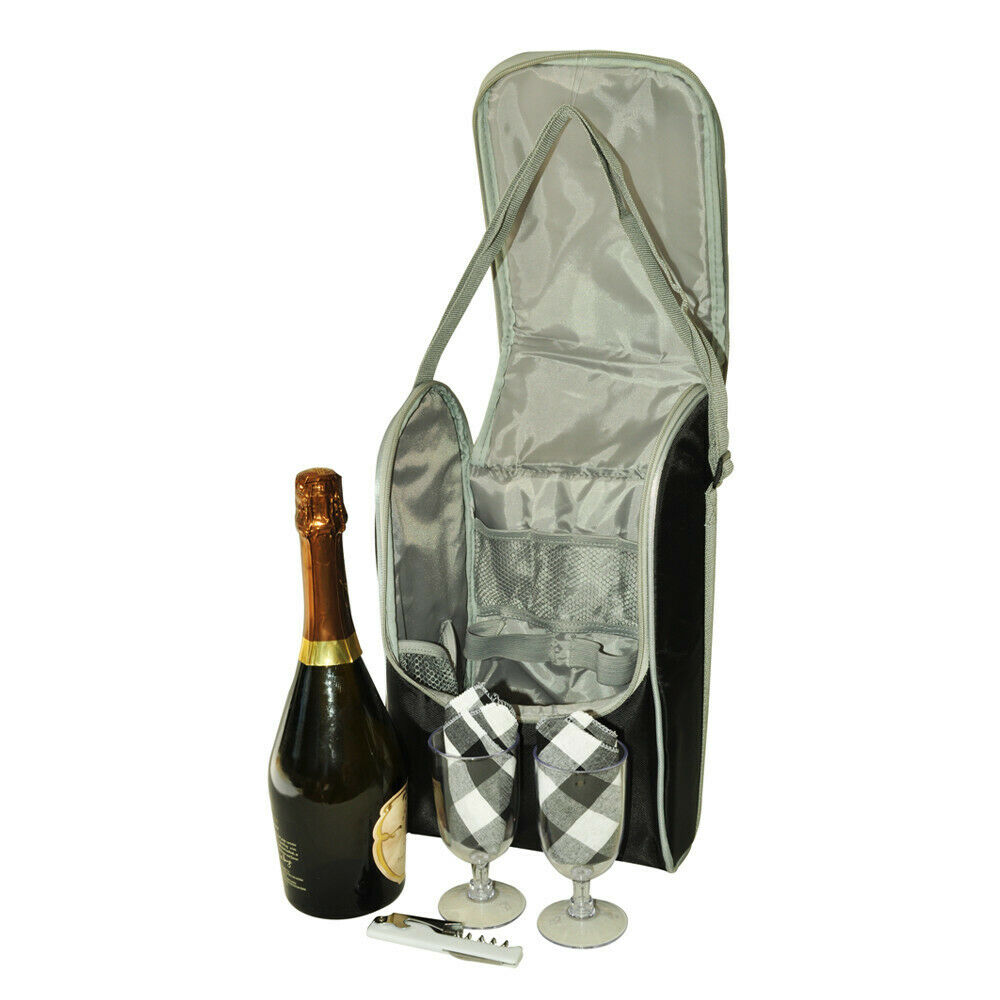 Insulated wine and cheese pack (2 person) Men's by Hanging Rock Picnics
Insulated Wine & Cheese Bag. Perfect for sunset drinks, boating, beach or park picnics or an outdoor event.
The bag easily fits a bottle of wine or champagne and snacks.
Comfortable and adjustable shoulder strap.
Includes:
2 x PS wineglass
2 x Cotton napkins
1 x Bottle opener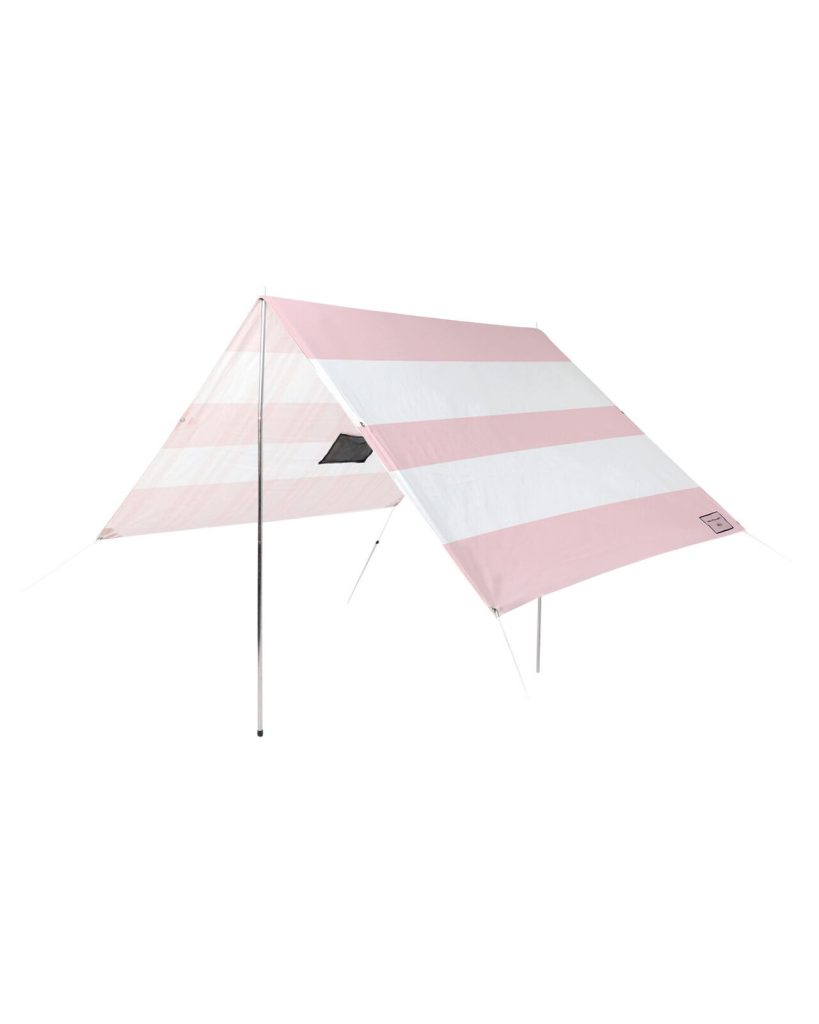 Business And Pleasure Co Women's Holiday Beach Tent Stretch
Simple, classy and practical. The classic and original style beach tent made in stylish stripes and with lightweight aluminium poles and cotton canvas canopy.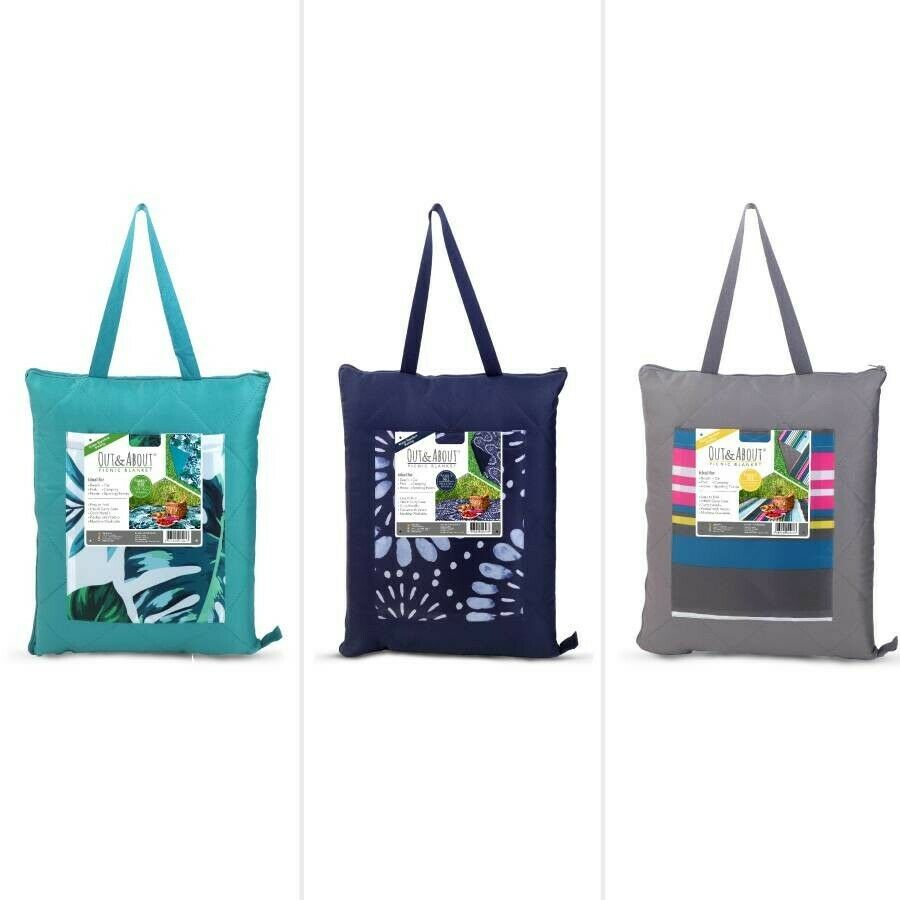 Keep your picnics trendy with the Out & About Water Repellent Picnic Blanket. This stylish yet durable picnic blanket comes with a convenient carry tote bag built into it. The water repellent backing makes it great for any terrain, and when your done with it, simply wash it in your washing machine.