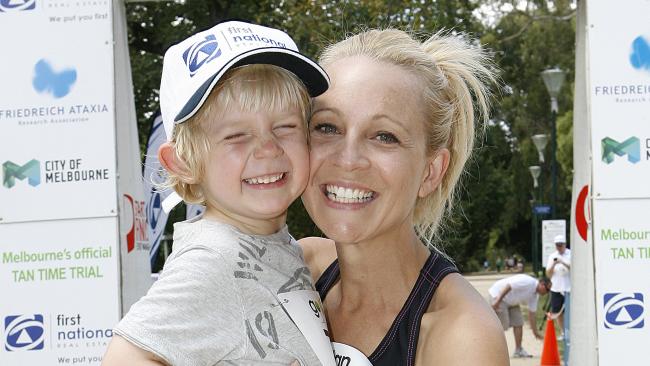 When Would you Stop Showering with Your Kids? Carrie Bickmore Opens up about Showering with Her 9 Year Old Son
The Project co-host and presenter, Carrie Bickmore, says showering with her nine-year-old son Ollie is the "favourite part" of her day.
Bickmore recently spoke about her daily habit on the radio with co-host Tommy Little. Carrie who has two children, Ollie, with first husband Greg Lange, who died of brain cancer in 2010, and Evie, 1, with her second partner Chris Walker.
"I love a shower and fortunately in my house, in one shower there happens to be a double shower and I often shower with my son Ollie, and he's nine," Bickmore explained to Little.
"And I'm going to say it's almost one of my favourite times of the day, because it's very hard to get a boy, to get a son to talk to you. Often they … give you one word answers. 'How was school? Fine. How are your friends at school? Good.' But for some reason when we're in the shower — Ollie has his shower, I have my shower — we just chat and we talk about everything. And I love it! It's such a beautiful time."
"It's not like we're snuggling under the one. He's got his space, I've got mine and he's not forced to go into the shower, thankfully. I'm not like, 'Get in the shower, mum's coming in too!'"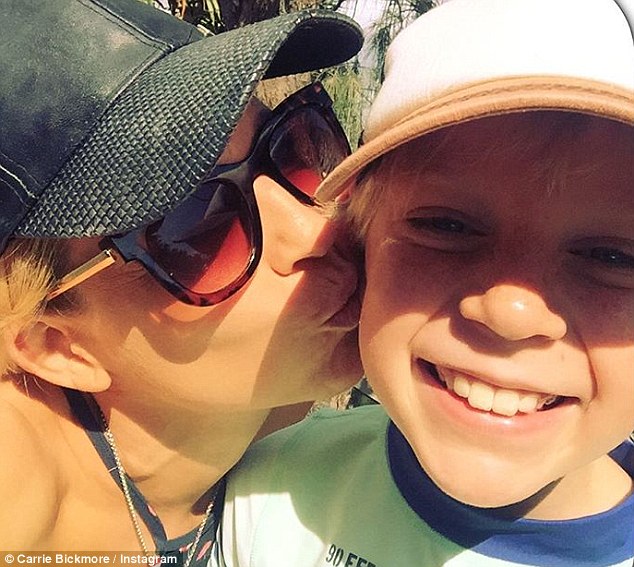 She goes onto say that she hadn't realised their bonding time was anything out of the ordinary until a conversation with a friend.
"I was talking to my girlfriend the other day and she said to me, 'You're going to have to stop that pretty soon,' and I said, 'Will I?' and she said, 'Yes, he's nine!'
"And then I said, 'Oh my God what am I doing? Am I scarring my child?' And ever since I've felt really self-conscious about it. This feels to me completely normal but felt slightly weird to her," Bickmore said.
After seeking the thoughts of other friends about the issue, it became clear things are a little different when it comes to young girls and their fathers.
"I asked my other girlfriends about it and it's interesting, because my friends that have daughters around the same age have stopped letting their daughters shower with dads, but the ones that have sons are still showering with their sons and aren't finding it weird either," she said.
"There must be a time though … do I stop it before it becomes weird? Do I wait until he says, 'Nah, I don't really want to do it anymore Mum.' Even talking about it makes it sound weird, but when we're in the moment it couldn't be less weird and it's made me really self-conscious."
When it comes to showering with your children and nudity, discomfort often lay's with the self consciousness of the adult rather than the child. Children have a beautiful wide-eyed innocence and the naked body is just that, a physical entity. More and more we are encouraging our children to establish and form their own boundaries and strong sense of self, so why not let them in this case. Let them take the lead and identify when they feel comfortable or not. We have such a small, magical window of unguarded bonding with our children, why not love and why not give them the greatest gift of building their own grounded walls of comfort and body sense.