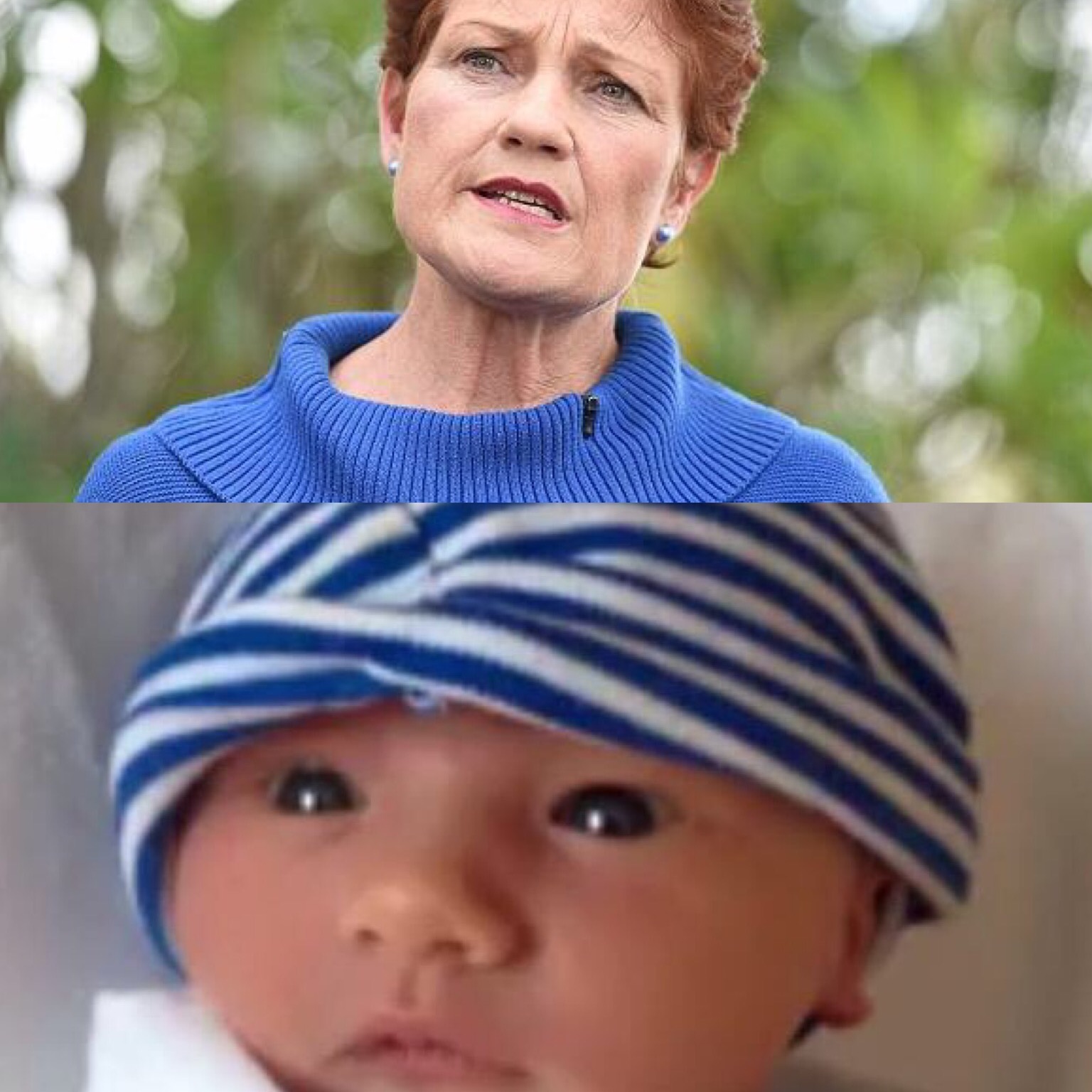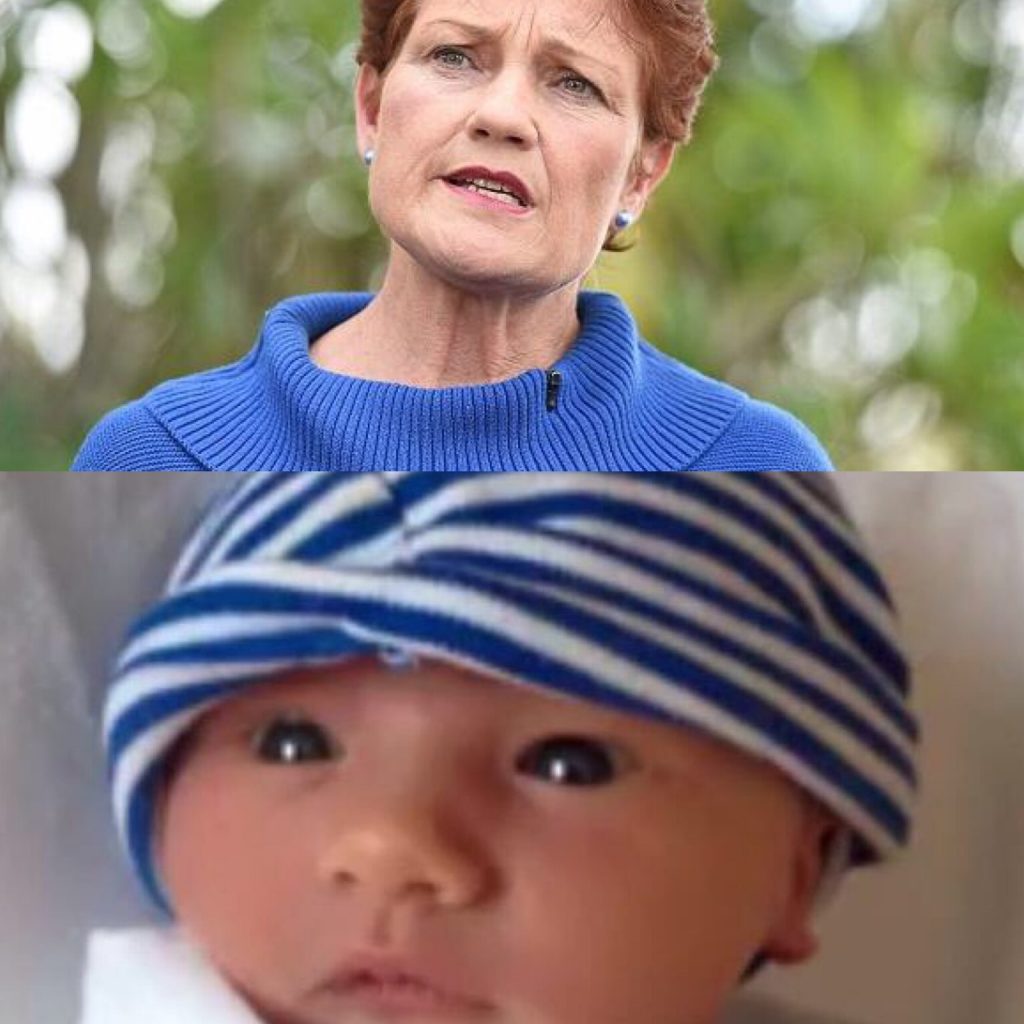 Mum of Newborn who Died from Vaccine Preventable Disease Slams Pauline Hanson as a 'Disgrace!'
Catherine Hughes, the courageous Perth mother of a newborn who tragically died from a vaccine preventable disease, whooping cough, at just 32-days-old has sent a clear and firm message to Pauline Hanson telling her she is uneducated.
Yesterday Ms Hanson said a compulsory vaccination policy was blackmail and the actions of a "dictatorship." Speaking with The ABC's Insiders she encouraged parents "to go out and do their own research with regards to this." This follows scary and unfounded comments she has made in the past linking vaccinations with autism!

When speaking to The Insider, the right-wing senator wanted parents to "make an informed decision".
"What I don't like about it is the blackmailing that's happening with the government," she told ABC TV. "Don't do that to people. That's a dictatorship. And I think people have a right to investigate themselves."
Mrs Hughes, the director of the Immunisation Foundation of Australia who is lobbying and fighting for greater access to vaccines, hit back against what she labels as Ms Hanson's "dangerous" views.
"My son died a horrible death from whooping cough," Ms Hughes wrote on the Light for Riley Twitter page. "Your uneducated comments about vaccination are a disgrace to children."
Mrs Hughes wasn't the only one who spoke out about Ms Hanson's comments with the Prime Minister, Malcolm Turnbull and Opposition Leader Bill Shorten slamming Senator Hanon's views.
"If parents choose not to vaccinate their children, they are putting their children's health at risk and every other person's children's health at risk too," Mr Turnbull said.
While Opposition Leader Bill Shorten described Ms Hanson's views as "plain dangerous".
The Australian Medical Association's NSW president, Brad Frankum, told News Corp that Ms Hanson's remarks were "very disappointing and really quite ignorant".
"The way she has framed it is that somehow a non-medical parent is going to make a more informed decision about the value of vaccination than the entire medical profession," Professor Frankum said.
"That's very dangerous, really. It is going to give people the idea that they can avoid vaccination (for their kids)."
Last year the parents of Riley wrote an open letter to Ms Hanson after she admitted her grandchild was not vaccinated saying "Please explain the dangerous misinformation you've been spreading about vaccination to our Australian community. For the millionth time… vaccination does NOT cause autism. What it does do, though, is save lives".
"We could describe (Riley's) agonising death for you in great detail, but we will spare you," the post said.
"Trust us though; it was a heart-wrenchingly awful experience, an experience that we want to spare any other baby or family from enduring."
"By actively and vocally discouraging parents from vaccinating, you are putting other babies like Riley at risk from dangerous and preventable diseases. You are putting children with suppressed immune systems at risk. You are putting the elderly at risk. You are putting pregnant Mums at risk. Are you truly comfortable with endangering the lives of Australia's most vulnerable community members?"
My son died a horrible death from #whoopingcough. Your uneducated comments about #vaccination are a disgrace to children. @PaulineHansonOz pic.twitter.com/oXKZVMCoU7

— Light For Riley (@LightForRiley) March 5, 2017
At the end of the day as a parent armed with information, education and knowledge based on first hand experience of a child who fought for his life against a vaccine preventable disease I know that my choices will be swayed by medical professionals, not by the unfounded, slanderous and utterly dangerous remarks of a potentially detrimental woman of parliament. It's embarrassing and it shameful and its disgraceful, not just for our children but for the entire Australian community.