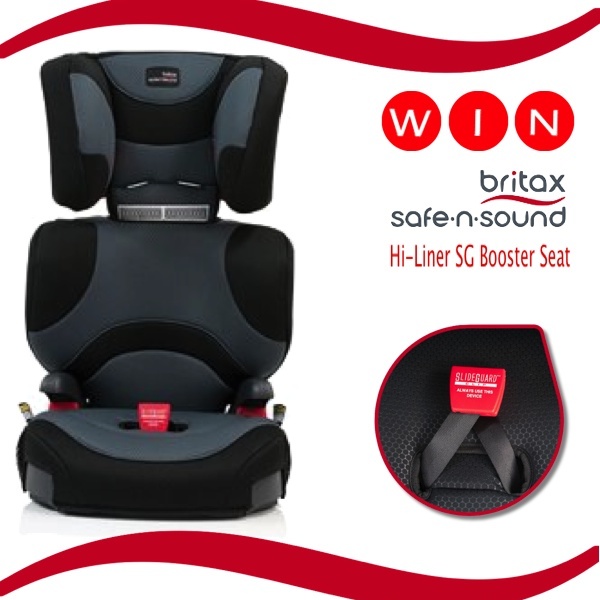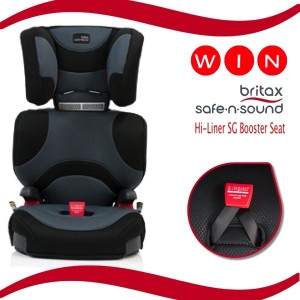 WIN a Safe n Sound Hi-Liner SG Booster Seat
Our precious little ones don't stay little for long, however they always remain precious to us. So choosing the safest option for my little ones to travel in the car is always a high priority for me at any age.
With one of my little ones turning 5 and growing fast it was time for me to move him out of his existing car seat and into something with room for him to grow. The Britax Safe n Sound Hi-Liner SG Booster Seat offers a great solution being the first expandable booster seat for older children that is also compatible with an attachable 5 point harness. This means that my son can use it now and it will grow with him right up until he is tall enough to move on from a booster seat all together. It's a great comfort to know that Safe n Sound have a way to keep my children safely packaged up for a little longer.
The Hi-Liner SG is more that just a regular booster seat and it is not only designed to lift my child into the correct position for the seat belt to be used; it provides extra protection for my child. The deep side wings provide additional protection in a side impact crash as well as offer some head support should my little one drop off to sleep on long journeys, the red colour coded seat belt paths make it easy to ensure that the seat belt is fitted correctly, the Tethers secures to the Vehicle Anchor Point to provide superior stability in car and the SLIDEGUARD Clip prevents your child from sliding under the lap-belt (submarining) during impact, thus minimising the risk of abdominal injury.…this extra safety feature could make all the difference in the event of an impact.
The Hi-Liner SG Booster Seat is expandable and easily adjusts using one hand, which I was able to do with my child still seated in the seat making it simple and easy to ensure that it was comfortable and the right fit for my child's height. The additional perk of 'no time lost faffing' always wins bonus points with me and I am sure any busy Mum would agree that every minute saved is precious. It is nice to see that Britax keep updating their designs with not only the safety of our children in mind but also us parents too.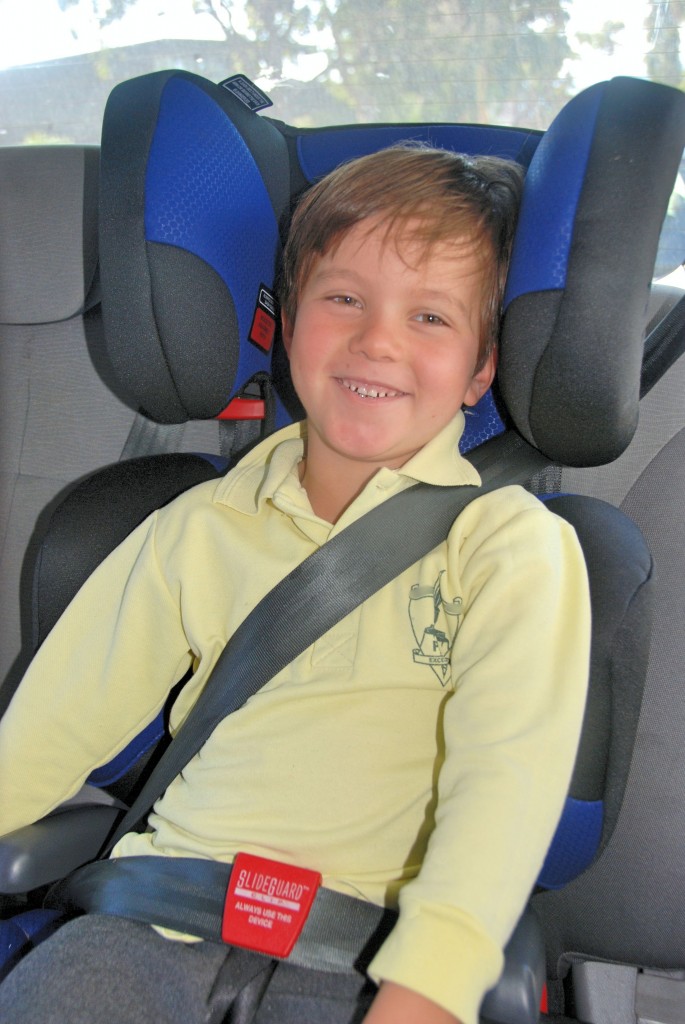 With a car full of children, well 4 at least, the other thing that I am always keen to know is "Will I be able to fit 3 seats next to each other?" and the answer is "yes". So, whilst not being too bulky, it still doesn't comprise on comfort and is well cushioned, has ample space for my son to sit comfortably with room to grow. The extra features, such as cup holder and arm rests, help make every journey that little bit easier.
The Hi-Liner really does tick all the boxes – it's safe, easy to use, a smart design, leaves room to be used alongside other car seats, comfortable and good value for money especially when considering how many years use you can get out of it. It's safe to say that the Britax Hi-Liner SG gets a thumb up from both my Mr 5 and me.
For more information visit the Britax website
Giveaway
Thanks to Britax Au we are able to offer our lucky readers the chance to get your hands on one of the Safe-n-sound Hi-Liner SG's for FREE!! Enter below for your chance to WIN and good luck.
Britax Safe n Sound Hi Liner Booster Seat
Disclosure: The author was gifted this product for the purpose of an honest review.  All thoughts and opinions are their own.