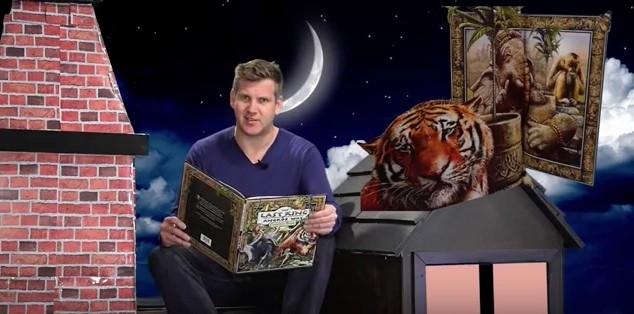 Storytime with Bear: The Last King of Angkor Wat by Graeme Base
Welcome to Storytime with Bear. Each week Bear will read a book from the Go Ask Mum bookshelf – our selection of must-have books for your child's book collection.  You can choose to watch Bear's story time videos with your child as often as you like (especially handy while you peel the carrots for tea and need a fun, solitary activity for your child to engage in) or use it to preview books before you purchase them for your own bookshelf. Kids love nothing better than snuggling up in bed with Mum, Dad, or grandparents at the end of a hard days play to read their favourite book…over…and over…and over again! 
This week's book is the beautifully illustrated book The Last King of Angkor Wat by Australian author and artist Graeme Base.

Why we Love The Last King of Angkor Wat by Graeme Base
'The Last King of Angkor Wat' is a timeless fable about the qualities of leadership.   When Tiger, Gibbon, Water Buffalo and Gecko wonder which of them would make the better king, they are visited by an ancient elephant who suggests a race to the top of the hill.  As a result of the journey each animal not only discovers their own strengths, but also their weaknesses.
It is a great way to introduce young children to the concept that everyone has imperfections. None of the animals are perfect, but through friendship, and an awareness of their own shortcomings, each animal is able to improve their character.
Those of you who are already familiar with Graeme Base's books (the most popular of which is probably Animalia) will no doubt be expecting intricately detailed and richly-coloured illustrations, and you will not be disappointed. The story is set in the one of the most beautiful ruins in existence – the Cambodian temple  complex Angkor Wat – and Base's artwork brings its beauty to life.  of course, Base's storybooks are also known for their search and find features that encourage readers to take a closer look and find hidden things in the pages.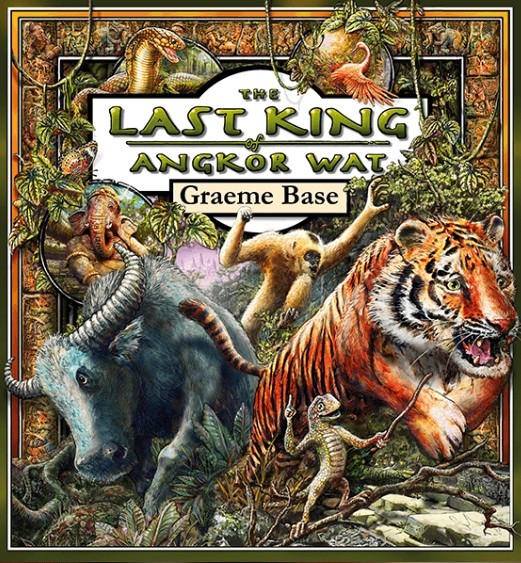 The search and find feature in this book is one of the simpler ones you'll find in Base's books, so even preschoolers will enjoy looking for the hidden butterfly on each page spread.
Older children will also enjoy the brief history of the temple that Base includes at the back of the book.
This is a book that your family can revisit time and time and makes a great addition to the family book collection.
Don't forget to vote and or comment and let other parents know which books are worth adding to their book collections.
Do you have a favourite book? Let us know, we'll feature the most popular suggestions on Storytime with Bear.
How would you rate this book?