What is Your Baby's Skin Type? Mustela Hamper Giveaway
New scientific research reveals each baby is born with a specific skin type and need. 
Respected as baby skincare experts for over 60 years, Mustela® are the first skin care company globally to embark on a research program that analyses the physiology of babies and children's skin. Their breakthrough insight shows that children are either born with normal skin, dry skin or extremely dry/eczema prone skin. Mustela® have developed patent specific natural ingredients clinically proven to be effective for each skin type.
What is your baby or child's skin type?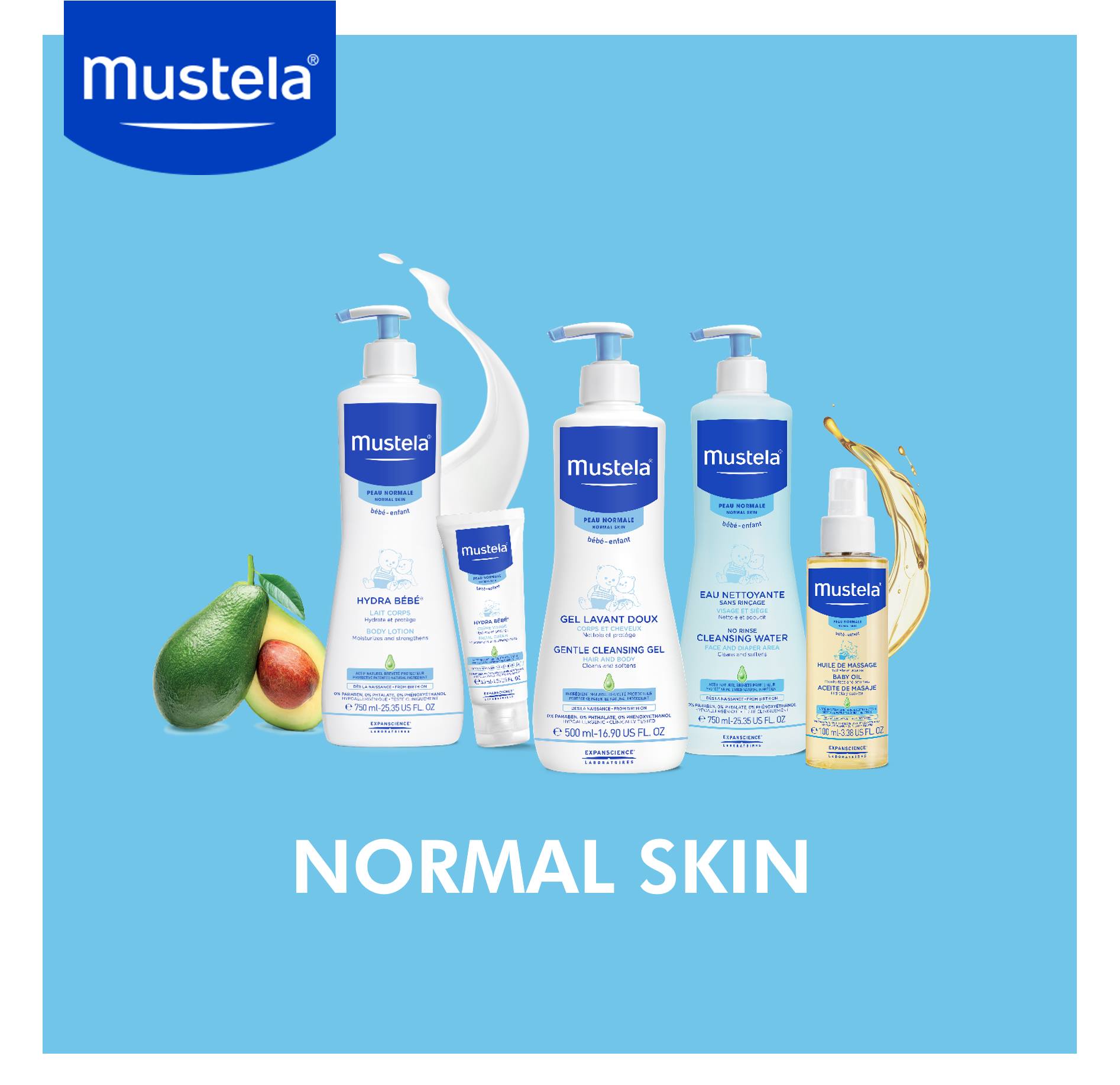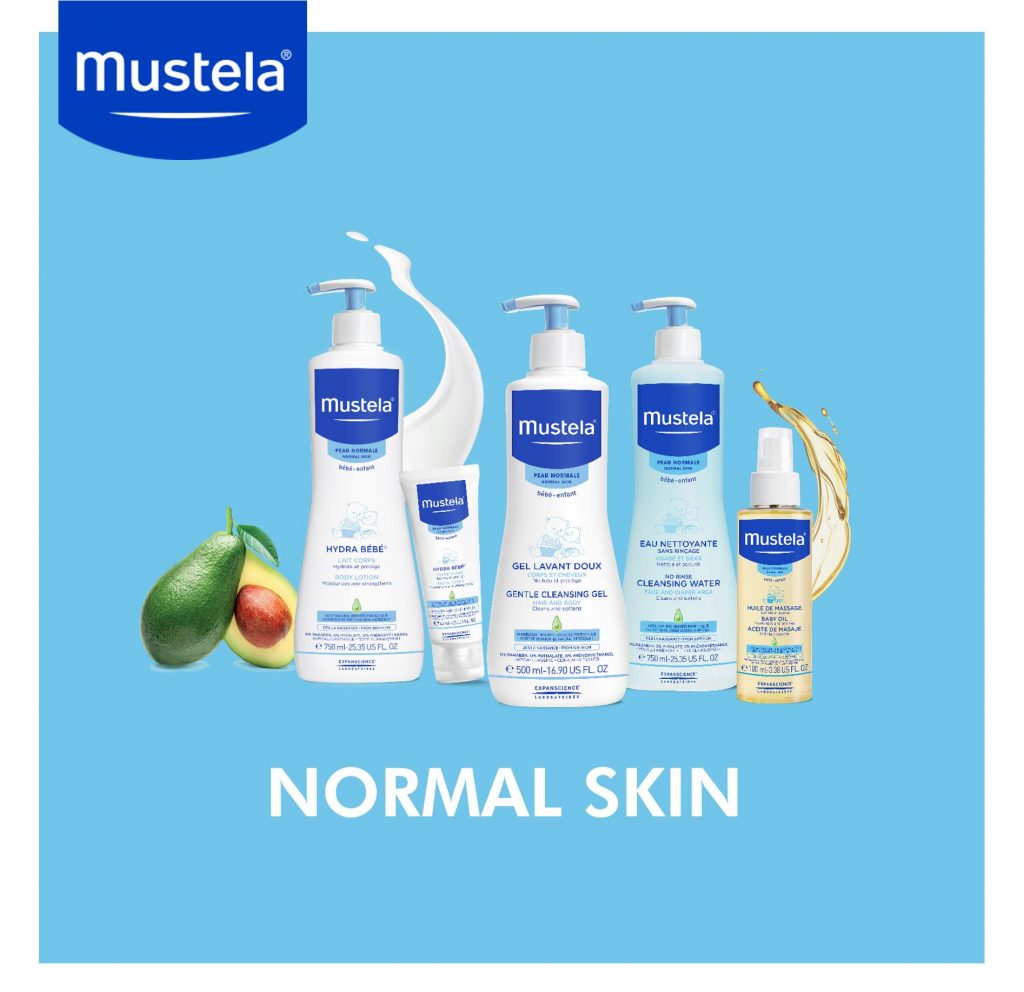 Normal Skin
Your baby's skin seems beautiful and perfect but conceals an inner fragility. The Mustela® blue line for normal skin contains Avocado Perseose, a patented natural ingredient, which helps to reinforce the skin and protects it from external aggressions.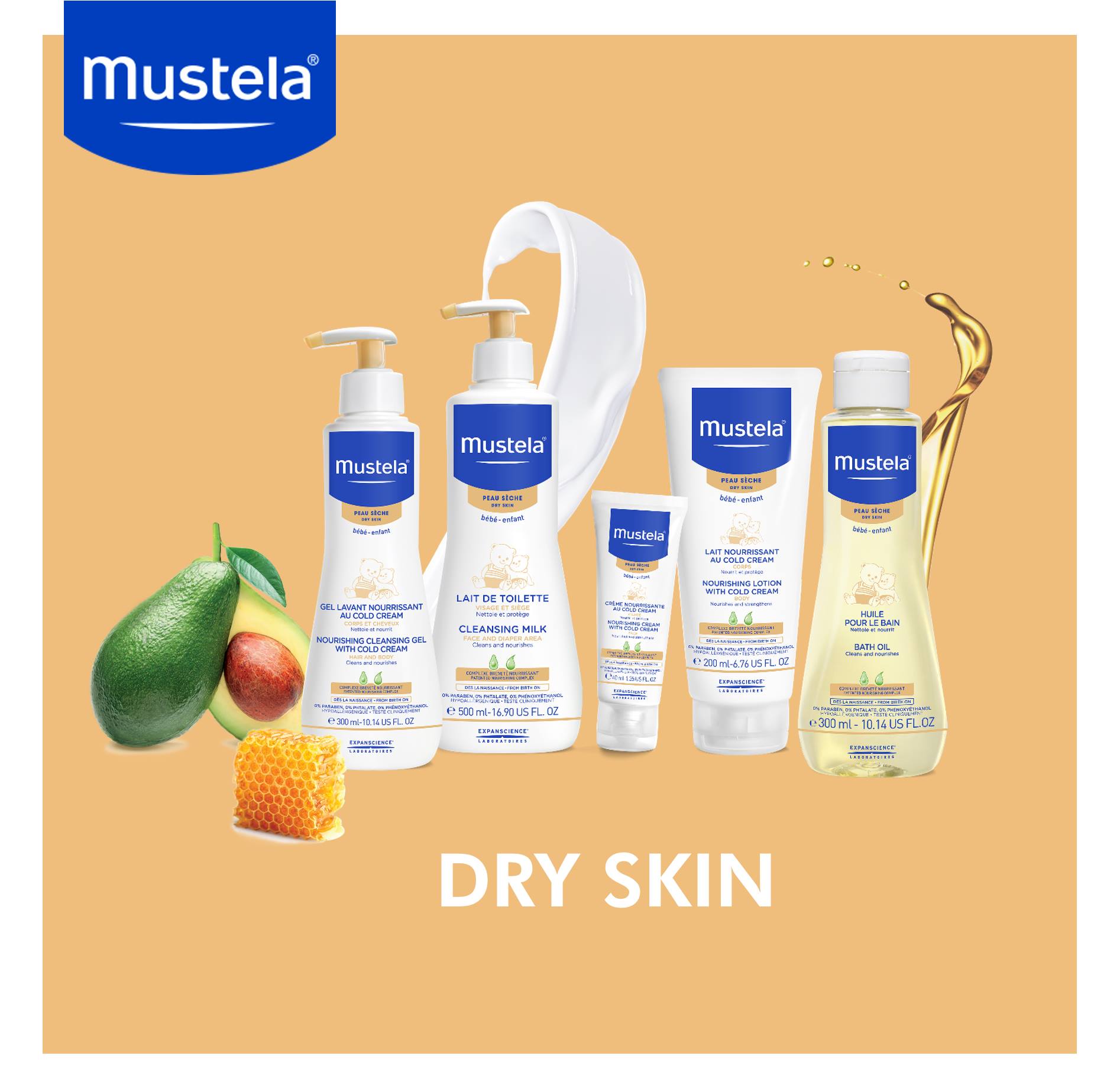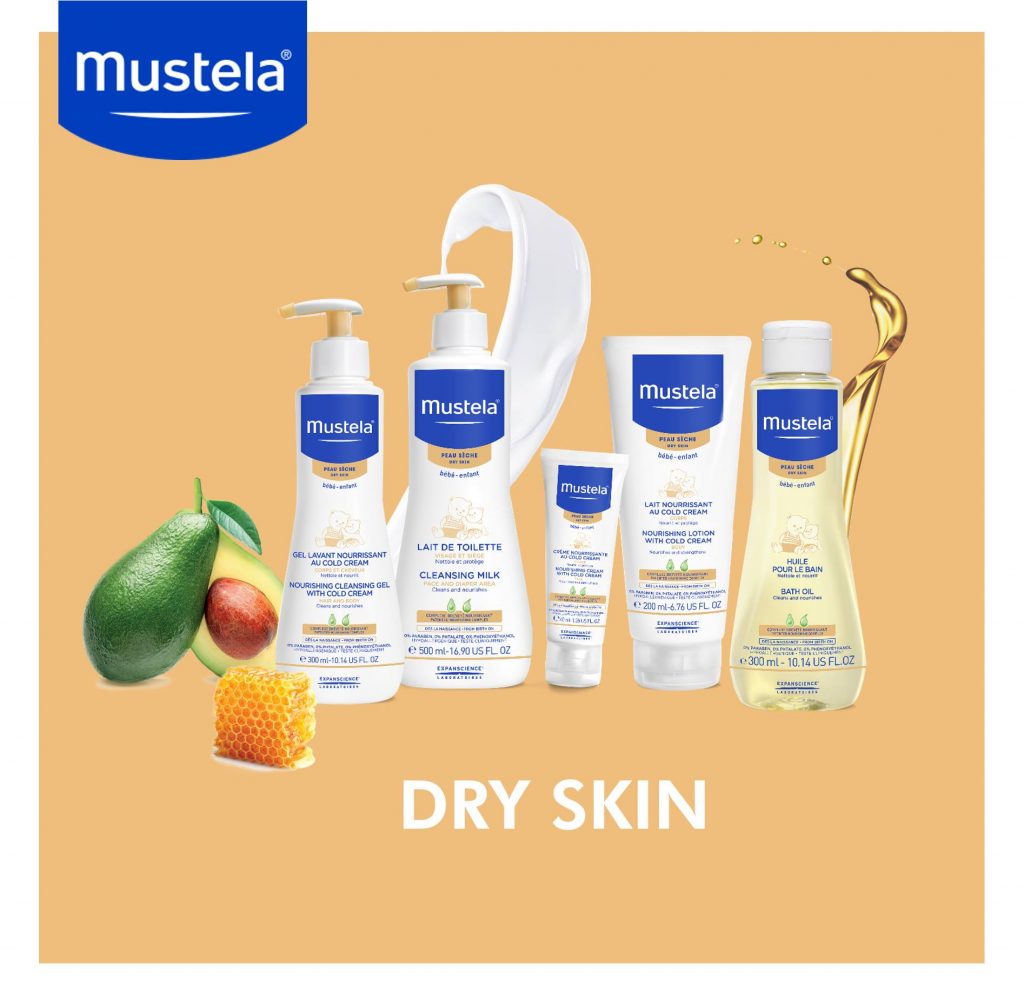 Dry Skin
Your baby's skin is rough and has a tendency towards flakiness? The Mustela® yellow line for dry skin contains a complex of ceramides and cold cream which not only protects your baby's skin but also deeply moisturises it and nourishes it.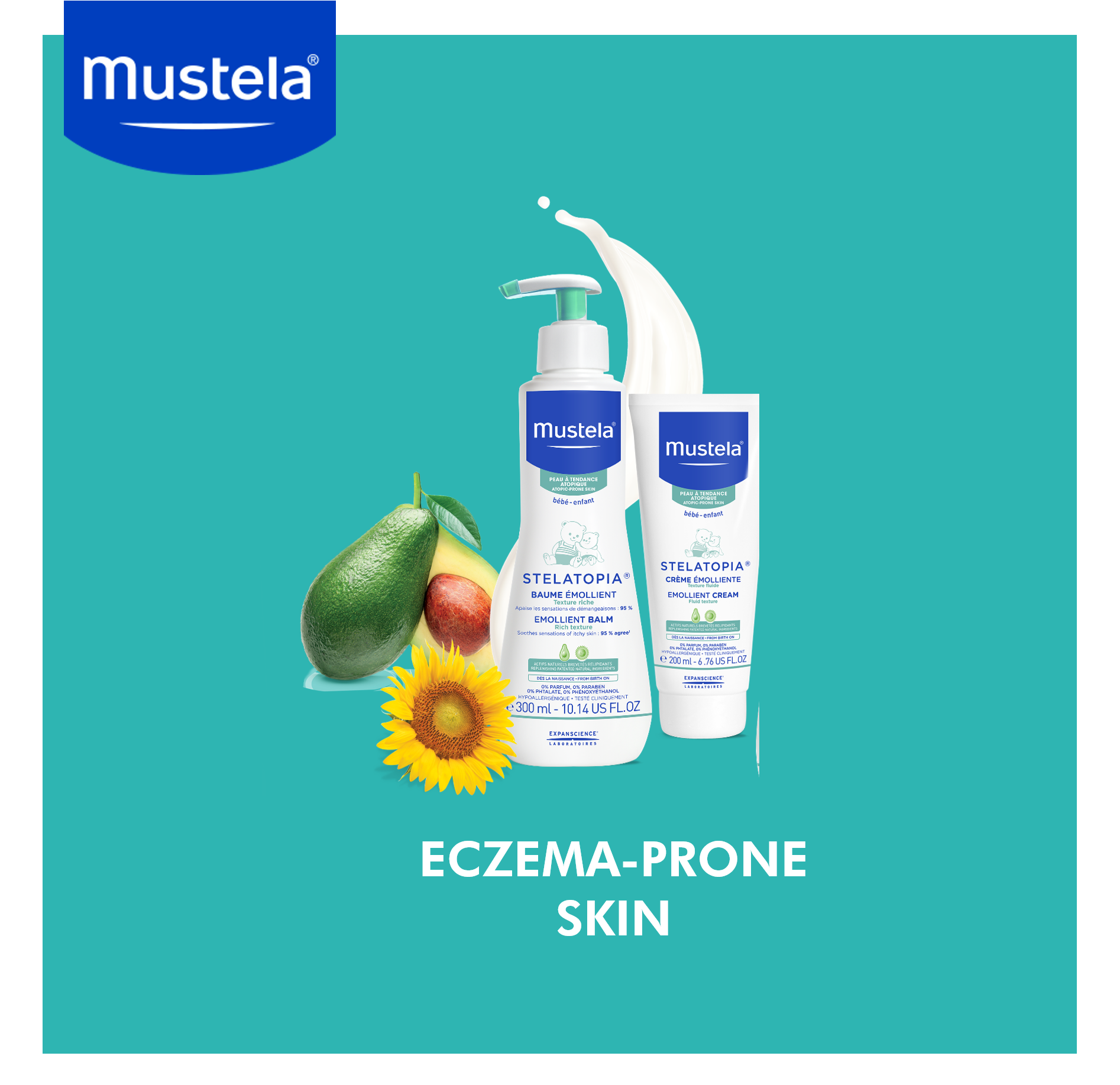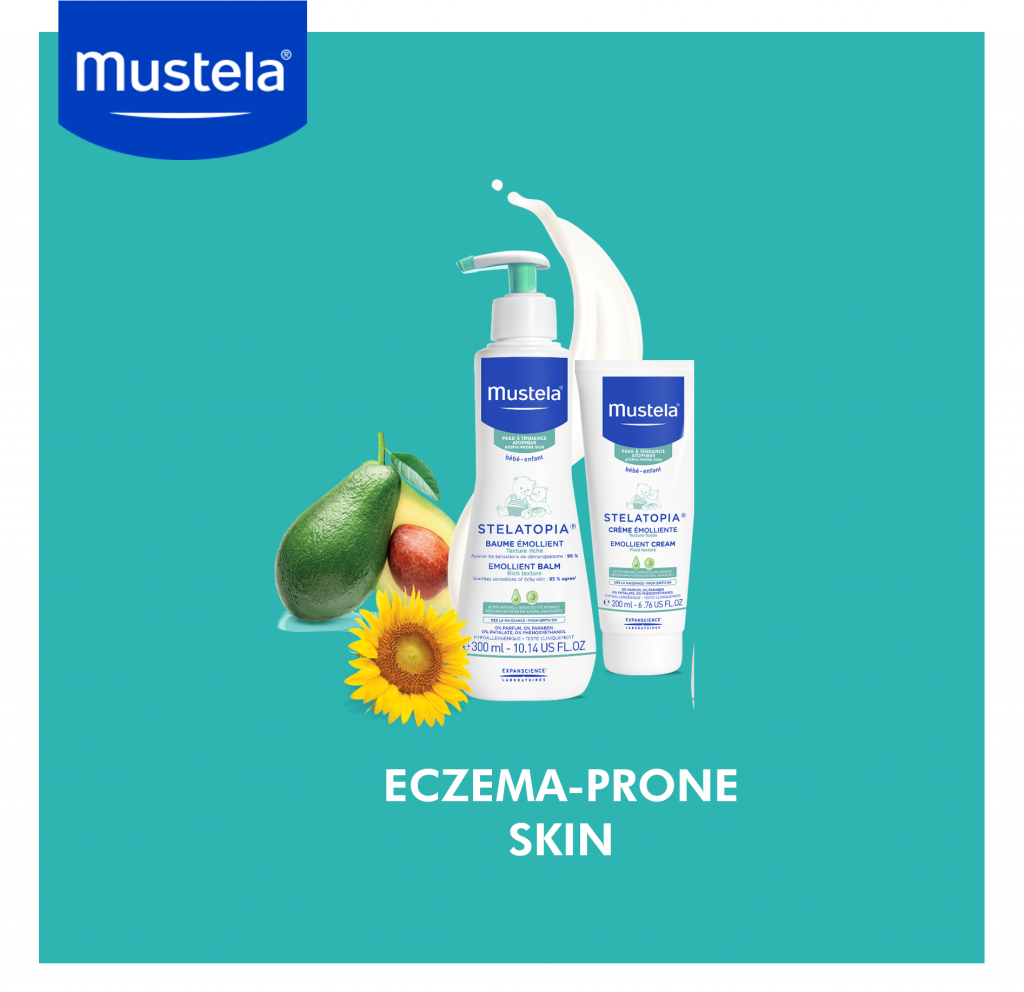 Eczema-Prone Skin
Your baby has eczema? The Mustela® green line for eczema-prone skin contains Sunflower Oil Distillate, a natural patented ingredient which has soothing properties and provides lipids essential to maintaining the skin's moisture barrier. The new Mustela® bébé-enfant *range is available in Chemist Warehouse , Babies "R" Us , Amcal, Chemmart Terry White, Priceline, and all good pharmacies and is suitable for use from birth onwards.
Mustela Giveaway
We have a gorgeous Mustela prize pack up for grabs for one lucky reader. The winner will receive a hamper of  Mustela® bébé-enfant products tailored specially to their child skin type.
Normal Skin
Gentle Cleansing Gel 500ml, $24.95
2 in 1 Cleansing Gel 200ml, $17.95
Newborn Foam Shampoo, $19.95
Multi- Sensory Bubble Bath 200ml $14.95
No Rinse Cleansing Water 300ml, 21.95
Hydra Bebe Facial Cream  40ml, $16.95
Hydra Body Body Lotion 300ml, $24.95
V

itamin Barrier Cream 100ml, $9.95

Value: $152
Dry Skin
Nourishing Cleansing Gel 300ml, $19.95
Bath Oil 300ml, $19.95
Nourishing Lotion with Cold Cream 200ml, $19.95
Nourishing Cream with Cold Cream, 40ml $14.95

Vitamin Barrier Cream 100ml, $9.95

Value: $85
Eczema Prone Skin
Stelatopia Bath Oil 200ml, $32.95
Stelatopia Moisturising Cream 200ml, $34.95
Stelatria Purifying Recovery Cream 40ml, $22.95

Vitamin Barrier Cream 100ml, $9.95

Value: $111

  
For your chance to win one of these fantastic hampers of skincare goodies, complete the entry form below. Good luck!