Mum Demands an 'Expensive' Registry Gift and Not a 'Tacky' Homemade Blanket for New Baby
While baby showers are usually reserved for a couple's firstborn child, it's not unheard of to have a baby shower for subsequent babies. In fact, instead of a shower, they are often called a baby sprinkle! The entitled woman in this story obviously went the other way and is planning a baby downpour before the birth of her second child.
Creating a gift registry full of expensive brand name items, the mum-to-be had insisted that all attendees to her second baby shower either purchase something from her curated list or give her a $100 gift card instead.
However, things came unstuck and family dramas ensued when the woman's cousin suggested gifting her infant a snuggly homemade blanket instead. This did not go down well with the mum who labelled the blanket tacky and cheap. Oh dear.
Taking to Reddit to seek other opinions, the crafty woman explained how the drama began with her pregnant older cousin "Beth".
"I love to sew, and whenever I find out a family member or friend is expecting a baby I make them a nice baby blanket for them. I feel like it is a nice personalised gift that you can't get anywhere else, and I always make sure to get soft, high-quality material to ensure it is both safe and comfortable.
"Everyone who received a blanket from me always praised the craftmanship and that their children still snuggle with it well into their childhood. I made a nice blue baby blanket with puppies on it for Beth's first child, and whenever I go to visit, he always was carrying it around."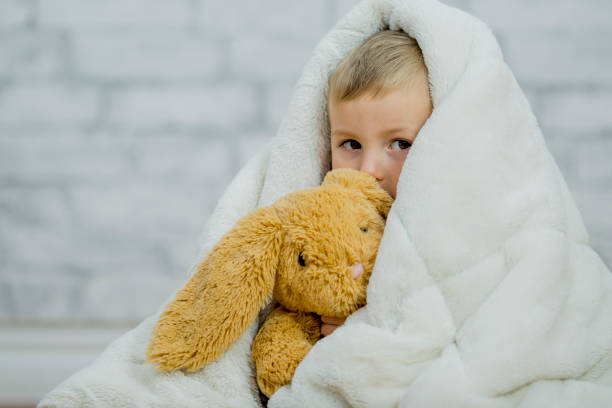 "Recently I got an e-mail from Beth reminding everyone about her upcoming baby shower and had added a gift registration for guests to sign off on. I looked through it and was amazed about how expensive everything was! I understand that baby supplies can be pricey, but the cheapest thing on the registration is a stuffed rabbit costing $25.
"As a university student, I can't afford these things and figured a blanket I made would be a sweet gift. I texted my cousin and let her know that I could not really afford some of the items she asked for, but I would be more than happy to make a personalised baby blanket to match the nursery.
"I got a text back immediately from her saying that I had to pick something from the registry or purchase a gift card from Babies 'r' Us with a minimum amount of $100. I asked if there was an issue with her son's blanket that would warrant her refusal of accepting my gift, and she stated that because it was homemade it looked "tacky" and it made her look cheap for not having a tag attached to it."
"I responded that I, under no circumstances, will be applying to her gift registration, and now she can kiss the baby blanket goodbye. Beth became upset stating that I was a cheapskate and was depriving her unborn baby of needed supplies. I pointed out that she still had plenty of toys, books, old clothes, strollers, etc. from her first child that she could still use. She went quiet for a few days and then messaged me this morning saying she'll take the blanket. I am still pissed, so I told her "no", and I will no longer be attending her shower."
She added that Beth's side of the family is sending hateful messages to her, but that her own family are supporting her on her stance.
Wow – how many people do you know that can afford to drop $100 on a baby shower gift? Some might, sure — especially if they are the grandparents and it's the first baby for that family. But perhaps not for a second baby shower.
You can't put a price on a handmade gift. Well, you probably could, but they would cost far more than anyone would pay due to all the time and love put into making it.
That makes a handmade blanket anything but "cheap" and "tacky".
Besides, the mum-to-be is doing a fine job of achieving that for herself.
Source: Reddit/AITA