Mum Shares Honest 'Review' of her Baby Daughter With Down Syndrome
A new mum has posted an honest 'review' of her gorgeous new baby daughter on her Instagram account, describing how her order was upgraded to include additional chromosomes at no extra charge, and recommending her 'purchase' due to the extra joy she has received.
Jessica Egan and her husband Josh had experienced difficulties conceiving and after a failed round of IVF they discovered that they were expecting their first child. Towards the end of the first trimester, the couple learnt that their baby had tested positive for Trisomy 21, Down syndrome.
While the news came as a shock, the couple vowed to learn all they could about the condition and welcomed baby Gwendolyn in December.
Determined to be a Down syndrome advocate for her little girl, Jessica is resolved in helping to educate others about her daughter's diagnosis.
She wrote her joyous customer review and shared it on her social media accounts, helping to remove some of the stigma surrounding the condition.
When I placed my order I said, "Regular amount of chromosomes, please!" That's what everyone else got and what I wanted too. They called me shortly after my order was in production and said "Great news, we went ahead and upgraded you to extra chromosomes for free! You'll receive the extra chromosomes with your completed order in 9 months." What?! I was mad! All the other orders I had seen displayed via perfect Instagram posts did NOT have extra chromosomes. Well I decided that receiving my order with extra chromosomes was better than not receiving an order at all, so I settled in to wait for this surprise upgrade to arrive. I have now had my order for two months and am writing this review to let others know the upgrade to extra chromosomes is amazing!! If offered, definitely take it! I posted some photos below of the finished product and you can see the extra chromosome is so worth it – it is extra cute, extra special, and extra-ordinary! So much extra joy. Would purchase again for sure!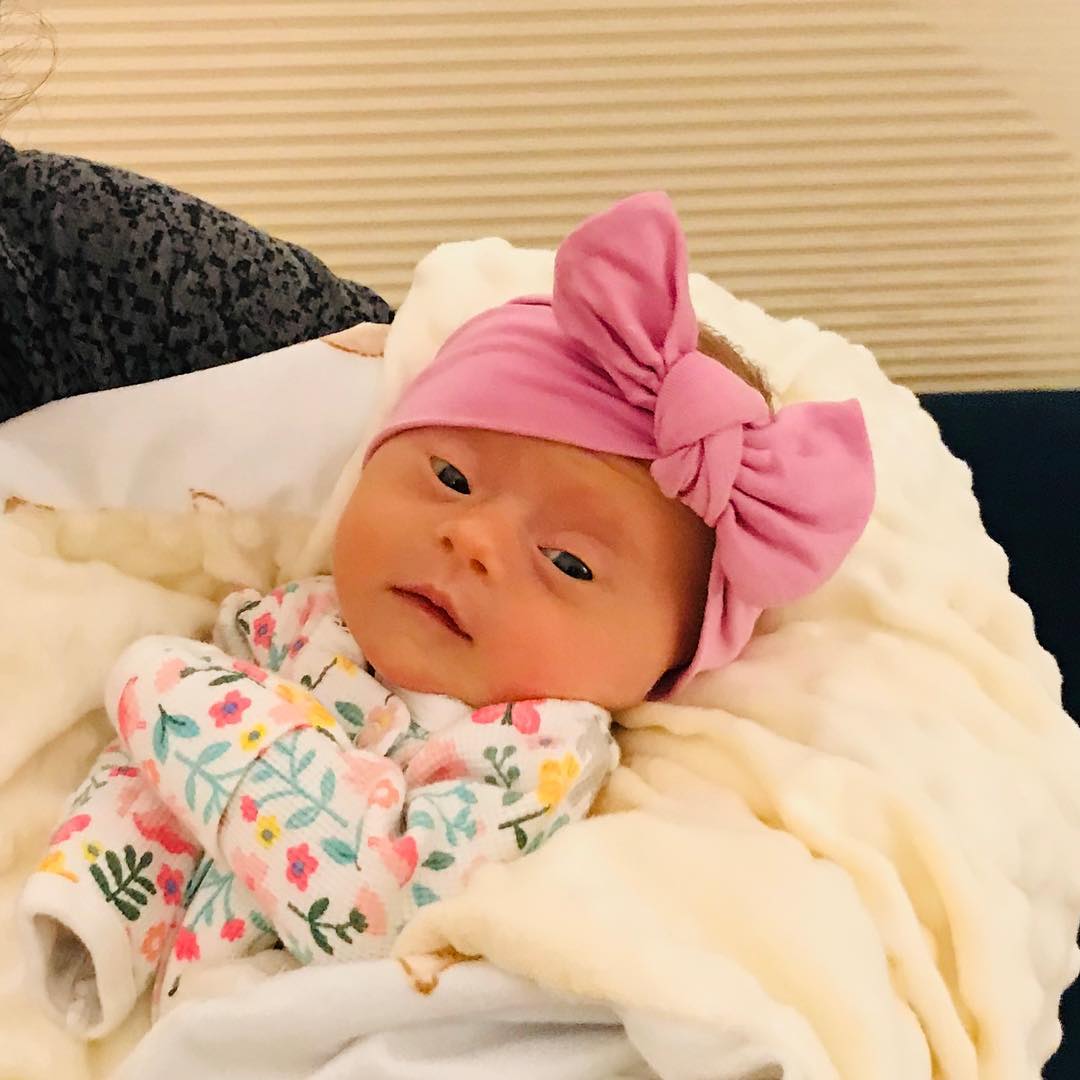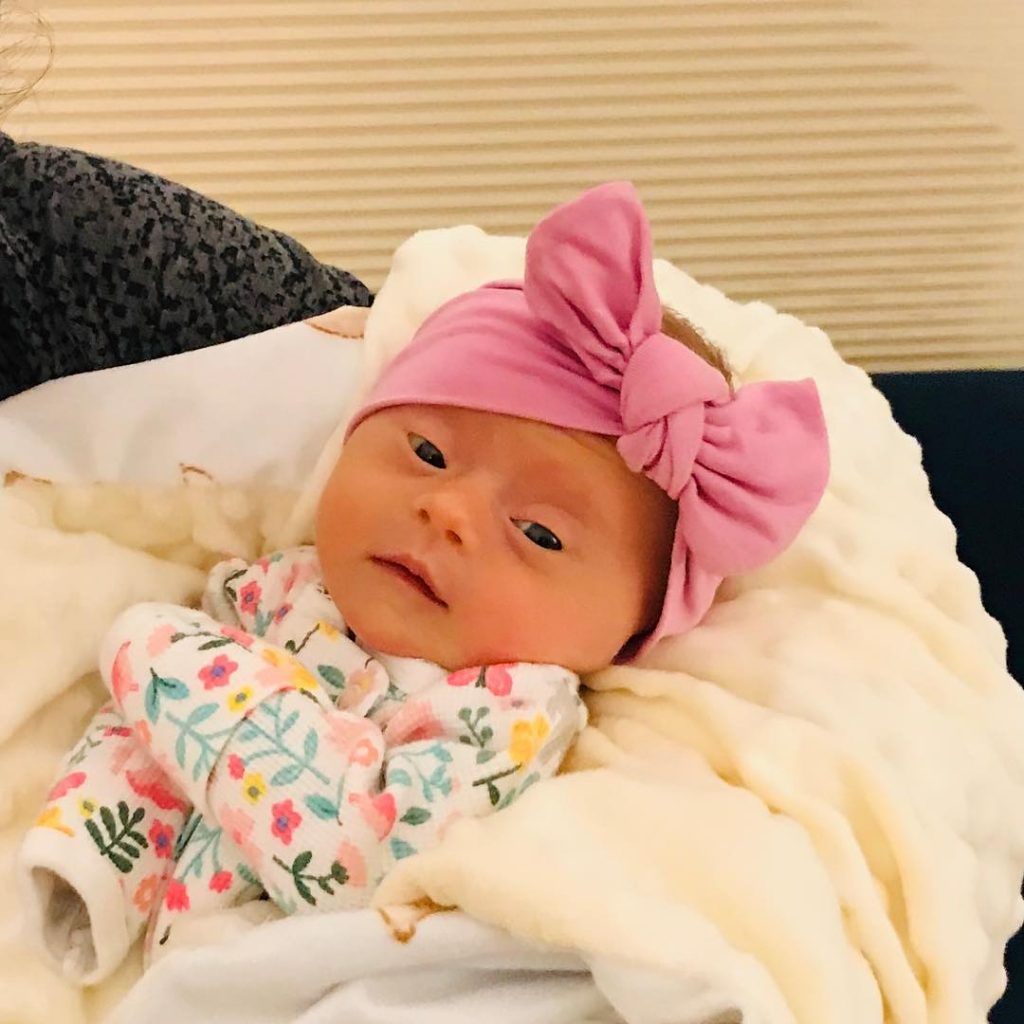 Her post has already received hundreds of thousands of likes, shares and comments.
"The feedback has been so full of positivity, love, and acceptance that it is overwhelming. I have heard from multiple people who also recently have had a baby with Down Syndrome but are still coming to terms with it and have been in a very dark place. Hearing that my post touched them so completely and helped heal them is humbling, and truly something I will honour for the rest of my life."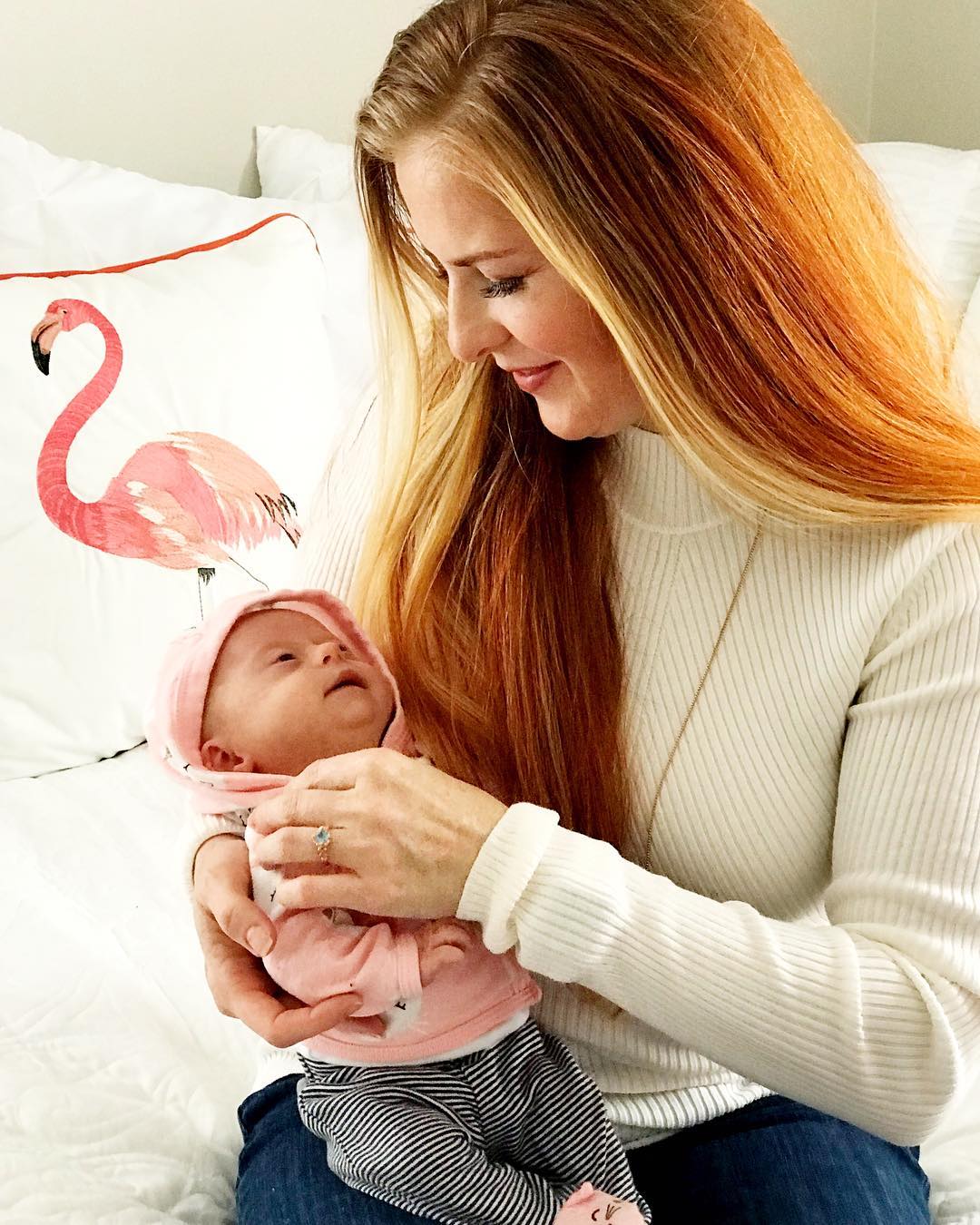 "When you receive a diagnosis of Down syndrome it is scary simply because it is not what you expected. It is important to let yourself grieve and then realize that this is not bad, it is just different. But all children are different, and there are no guarantees that any child you have won't suffer from some sort of illness or differences. Children with Down syndrome are more like other children than they are different, and it is important not to spend too much time grieving because in the end, you will be so in love with your child!"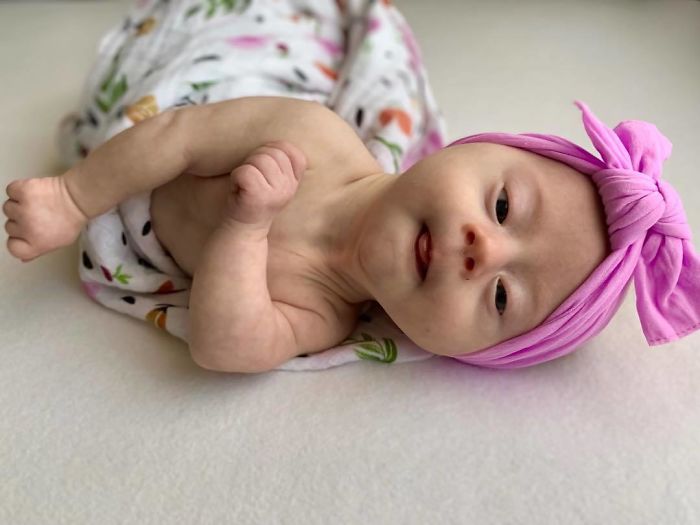 Little Gwendolyn is just divine! Congratulations Jessica and Josh on your delightful new arrival, and welcome to the world little one!
Source: Instagram/Jessica Egan