One of the first things a couple will do when they find out they are expecting a child is search for a list of baby names. I have fond memories of speaking out names to my husband as we decided what we were going to call our precious bundle. Of course, the excitement can turn to frustration if you can't agree on a name. There are books, apps and websites that will offer you an array of names as possible potentials for your little one, but what about looking outside the square and drawing on inspiration from unusual sources? Here are five sources of inspiration to find a baby name hopefully you and your partner will love.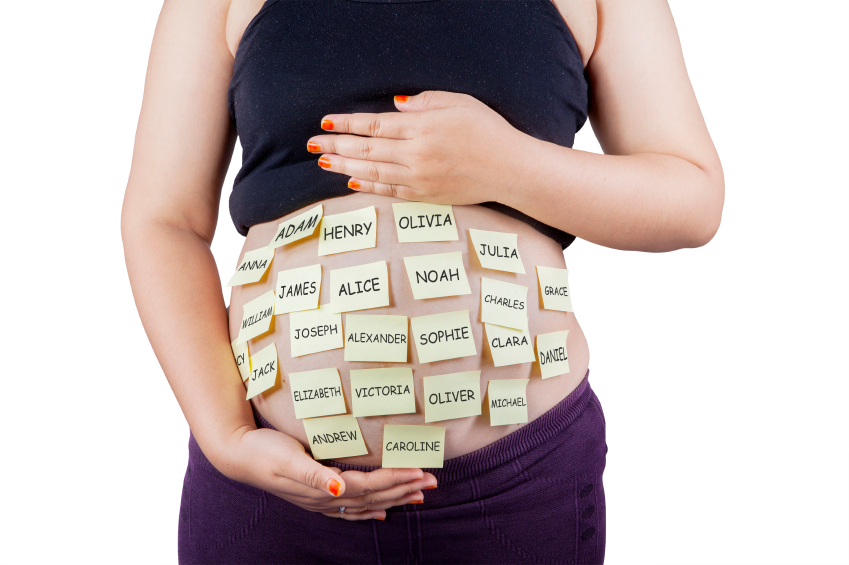 Look through your family tree on both sides of the family. Scan through the genealogy and make a list of names that stand out to you. Of course, expect to see some old fashioned names pop up the further you go back but old names are so in right now. If this doesn't prove successful, you can always make a list of maybe's as a potential middle name for your little one.
Find a name by searching a different language. If you love the French language, why not find a French name or a word in French that holds a special meaning in English.
TV Shows. You might laugh at this one, but if you fell in love with a character and their name on your favourite TV show, why not put the name on the list to be considered as a potential name for your little one. The key to making this work is not to name all your kids the character of one show (or you could, your babies, you get to name them).
Story Books. If you have them, go through your childhood story books and novels and look at the names of your favourite characters. This was partly how my husband and I named our third child. Scout has recently been a name that has been used by celebrity couples and is well known from the book To Kill a Mockingbird.
Bible or other Religious Books. The Bible has a massive list of names that you can use to create a list of name potentials for your little person. Some of the popular biblical boy names like Noah, Thomas, Levi, James, Joshua, Samuel, Jacob, Isaac, Benjamin, Elijah are in the top 50. Popular girl names from the Bible are Eve, Sarah, Rebekah, Leah, Abigail and Rachel.
How did you find the name for your baby? What other sources of inspiration can new parents-to-be use to find a name for their little one?