Mum Gives Birth to Her Son While Fast Asleep
Imagine giving birth so painlessly that you could snooze through it. As impossible as that sounds, for one woman that is exactly what happened! She slept through the whole thing!
Laura Thompson, a teacher from Dallas, Texas, was admitted to hospital on the 9th of October, a week before her baby was due. The 31-year-old had been placed on bed rest after she began suffering contractions following a car crash on October 1 when a driver had run a red light and slammed into her car.
The mum of two was induced around 6am and received her epidural at noon—but labour "took forever to progress." By 9pm, she was still only dilated 6 centimetres and she'd lost feeling in her left leg.
Thompson's medical team recommended that she and her husband try to get in some sleep before their little boy arrived. The couple fell asleep around 10pm but were woken up about twenty minues later by a nurse who came into the room to check on Thompson and readjust her monitors.
"She woke me up, moved the blanket to move the peanut ball I was using, and yelled "BABY IN THE BED!" and called for a code blue," said Thompson.
While she had been asleep, Thompson had given birth to their son, Jones.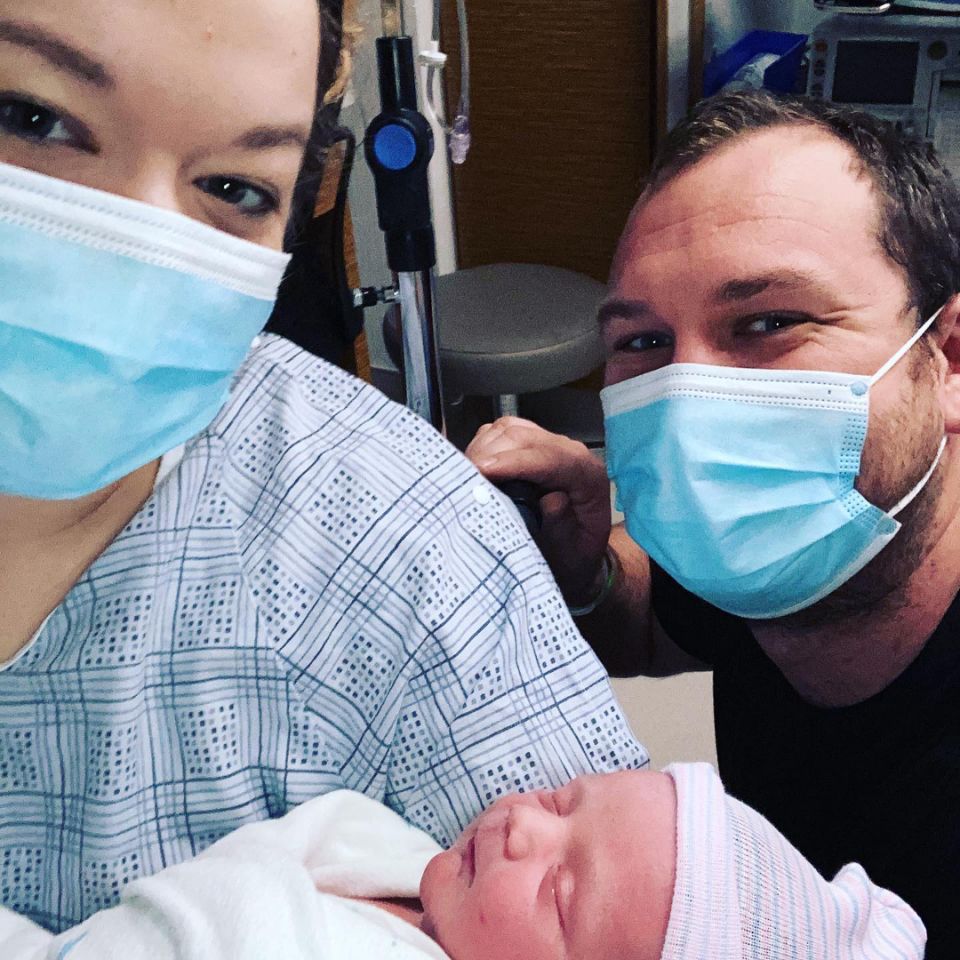 "Our awesome nurse came in to check on us and move me around because Jonesy had slipped off the heart monitor, which he had done several times," she said.
He arrived quickly and quietly and was laying on Thompson's numb leg, which was why she couldn't feel him in the bed.
"I honestly wouldn't believe it happened if it hadn't happened to us," the new mum said.
She said her husband, Nathan, had been snoring when the nurse came into the room, but was quickly up, next to her and in "a total panic".
"I honestly laughed when I saw him (Jonesy). I had felt him moving for so long that I just knew he was strong and okay. It was a surreal moment," she added.
The family is happy, healthy and doing well.
"Jonesy is our proof that 2020 isn't all bad. He's a pretty awesome little person," added Thompson.
Simply remarkable!