Mum Who Had 10 Children in 10 Years Is Expecting Baby Number 11
A mum who has had ten babies in as many years is happily expecting her eleventh child next month.
Courtney and Chris Rogers are parents to six boys and four girls, with another little daughter due on the 19th of November. The couple, from New Mexico in the US, are delighted to add another member to their family, and aren't ruling out a number twelve!
The couple married in October 2008 and Courtney has not been without a bump for more than nine months since.
Life is so busy for the Rogers' that they only have one date night a year. They drive the family around in a 15 seater van, leaving plenty of room for at least another two children!
"I've never had more than three boys or girls in a row and now we're expecting a little girl after our youngest, Coralee, aged one, so I've broken the record as this is my fourth girl in a row. The kids are so excited."
"I always get nervous because we've had two first trimester miscarriages, but we're at 33 weeks now and very excited. We can't wait to hold this little one. There have been no complications and I've been feeling good throughout, although this baby has the same due date as the baby we lost four years ago at 11 weeks."
The couple always knew they'd have a big family, with both Courtney and Chris growing up with lots of siblings.
"My husband is the eldest of 10, so before we got married, he joked about having as many children as his mum had," Courtney, the eldest of six children herself, added.
"The kids want us to be like the film Cheaper by the Dozen, where the parents compromise their careers to raise 12 children."
Courtney certainly has her hands full raising and homeschooling all ten of her children on the family's 12-acre farm, and while she admits she has struggled in the past, she wouldn't have it any other way.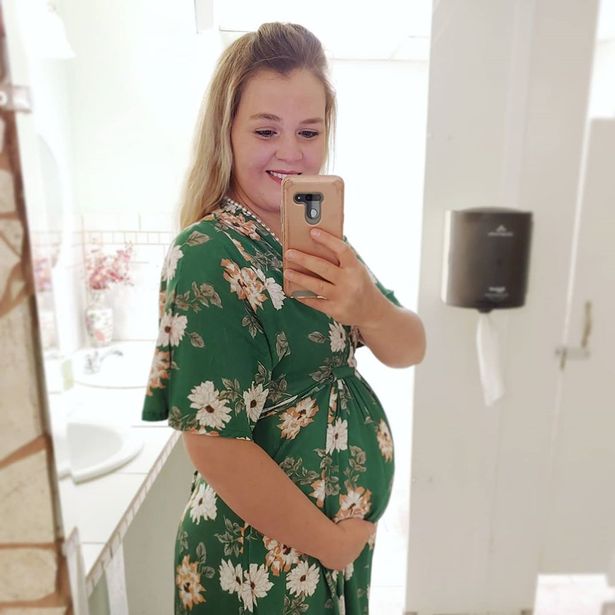 "Having several kids in diapers at once and lots of strollers is normal life to us," Courtney explained.
And she does not believe that having an 11th baby will cause any additional work.
"I don't think it will make much difference to our day to day schedule. They will just fit right in and we'll carry on," she said.
"I love being pregnant. I love growing another person inside me, thinking about what they will be like and picking out names."
We wish health and happiness to Courtney, Chris, and their beautiful big family.