Dad Pens Heartbreaking Message to His Mates for Excluding His Autistic Son From Their Children's Parties
A mum has shared her husband's emotionally-charged (and very sweary) message to his friends after their son was excluded from yet another birthday party.
Christine and Shane Stephenson, from Newcastle in the UK, have a gorgeous six-year-old son, Reilly, who has autism. Shane noticed that his mates have held birthday parties for their own children and realised that his son has not been invited to a single one of them.
"Reilly is pretty much nonverbal and is an awesome little boy," Christine told HuffPost UK.
"Shane was incredibly upset at the thought of Reilly not being part of his circle of friends. This incident was just the straw that broke the camels back.
Christine shared her husband's expletive-filled message on Twitter, where the couple were met with much support from the community.
My husbands message to his mates breaks my heart 😢 💔 #inclusion #autism pic.twitter.com/WhDXpwnTpZ

— Life of Reilly (@life_of_reillys) November 4, 2017
"Right, this has been brewing for some time so here it goes so you can like it or fucking well lump it," Shane wrote in his heartbreaking rant.
"My son Reilly has autism, not fucking leprosy; he is 6 years old and my so-called friends who have kids also have kids parties. Not ONE invite, not fucking one. Think about that whilst you go and fuck yourselves; have you any idea how hurtful that is?
"Just for the record in future don't bother. He's not an afterthought he's my every fucking thought."
Christine revealed that her husband posted his message online after seeing a friend's post about a child's birthday party that Reilly wasn't invited to. But truthfully, the words were a long time coming. "It hurt him, but that post was just the straw that broke the camel's back. He has felt for a long time that we are often overlooked and support in general isn't great," she says.
While the family may not feel supported by their circle of friends, they certainly found it online after Christine's tweet spread like wildfire.
Sometimes only sweary will do. What a fab dad, said what had to be said.. Sad that it had to be said, but I'd be so proud of him. 👍😗

— ChipSticks (@ChipsSW) November 5, 2017
All that pain, hurt and anguish unleashed. Reilly is lucky to have such passionate parents. Xx

— m'lady Sarah (@bellabertie) November 4, 2017
It's heartbreaking that your husband had to write that tweet – but, what a man and what a dad!!! 👏🏻👏🏻

— ProseccoPoweredMum (@power_sandra) November 6, 2017
Shit friends, great dad.

— Sinéad Cuddihy (@sineadmcm) November 5, 2017
Being left out of social events can be such a common thing for families with children on the spectrum. If you're hesitant to invite a child to a party because you're not sure how the logistics would work, better to ask and have the conversation with their parents than exclude them completely.
My daughter had a way to handle this. She simply asked the mother of a child with autism what she needed to do to make the party a good experience for him. They had a great party.

— Anna L. Bond (@Morose4347Bond) November 6, 2017
"I think the parents know their child's comfort levels so just ask and let them decide," Christine says. "We struggle to have any type of social life to be included is priceless."
Seems so simple, really.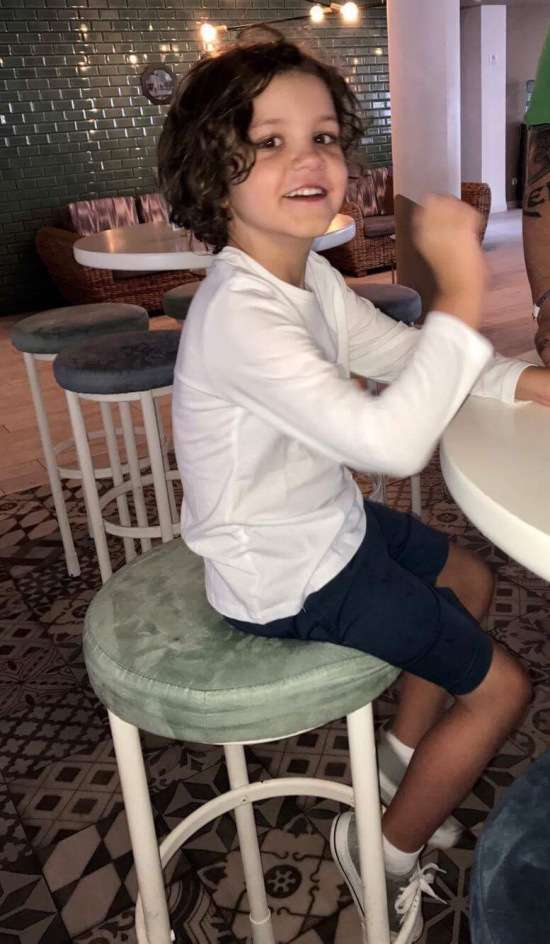 Source: The Life of Reilly