WIN an Amazing Toy Bundle in time for Xmas 
2017's Best Early Learning Toys!
Get a Chance to Win One!
The best learning experience is a fun learning experience! Spend time playing games with the lil ones with these fun interactive games! Thanks to Talkin Toys, Australia's favourite toy review channel, you have a chance to win this toy bundle in time for Christmas!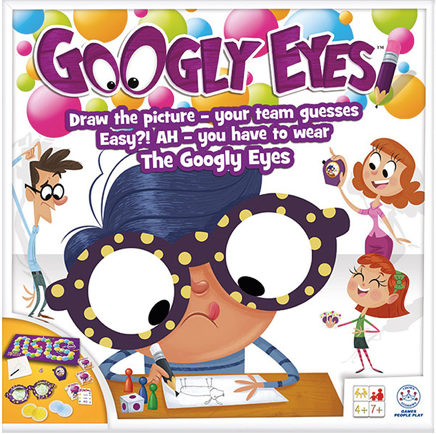 Googly Eyes – RRP: $39.95
Googly Eyes is a wacky twist on the classic drawing game. You never know
what you'll end up with. Pick a card, pop on the Googly specs, and draw the clue. Sound easy? These crazy goggles have other ideas- they're madder than a monkey wearing Granny's bifocals! What's that supposed to be? Is it an elephant or a donut? Is it a plane or fish? At least Granny can blame her squiggly lines on the specs, not that last sherry!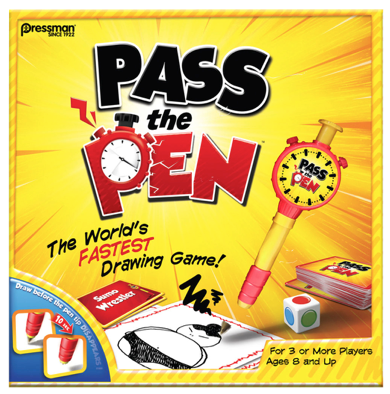 Pass The Pen – RRP: $29.95
Pass the Pen is all about expressing yourself in a hurry! In the world's fastest drawing game the pen tip disappears after only 10 seconds. The pen is mightier than the clock! Other players have to make sense of your squiggles but when the time is up it's over to another pending Picasso to pick up where you left off. The ultimate in quick-fire fun, who said you can't make great art in a hurry?!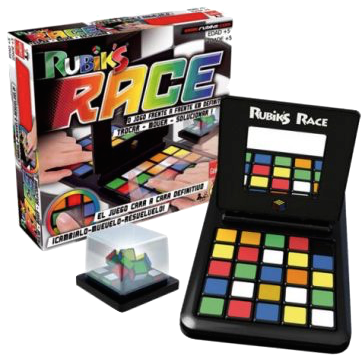 Rubik's Race – RRP: $29.95
It's a head-to-head puzzle game that combines the strategy of the Rubik's Cube with frenzied face-to-face play. How fast can you match the pattern on the frame with your own coloured tiles? The aim of the game is to slide your tiles around, arranging the centre 9 squares into a predetermined 'goal' pattern created by shaking the Scrambler tile box, then slide your tiles as fast as you can to match it while your opponent does the same! So if you've got a competitive spirit, or just think this brightly coloured Rubik's creation looks like fun (which it is), then Rubik's Race is the game for you!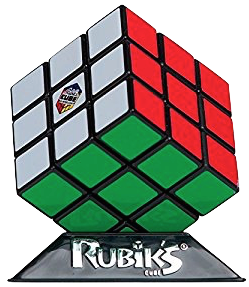 Rubik's Cube – RRP: $19.00
A Rubik's cube is a timeless classic puzzle, but it can be a challenge even for grownups. The simple hand movements will help develop their fine motor skills, and getting familiar with the way the toy looks and moves will encourage them to play more later on. They'll be solving it one-handed and blindfolded before you know it!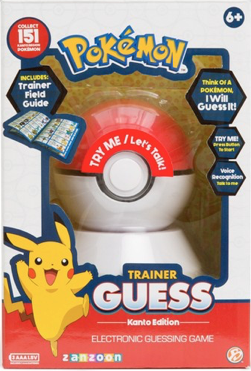 Pokemon Trainer Gues – RRP: $39.95
Pokemon Trainer Guess is the all new amazing guessing game! After a few questions, the Pokeball will tell you exactly which Pokémon you're thinking of! Once a Pokémon is guessed, it goes into your electronic collection! Includes Speech recognition. No Buttons, no reading! Talk to the Pokeball, it will understand you and talk back to you!
To find out more about the latest and coolest toys, check out Talkin Toys!
Thanks to our friends at Talkin Toys we have a great collection of amazing toys to GIVE AWAY to one of our luck readers to help you get ahead on your Christmas Shopping! If you know someone that would love these, simply enter your details below and Good luck! x