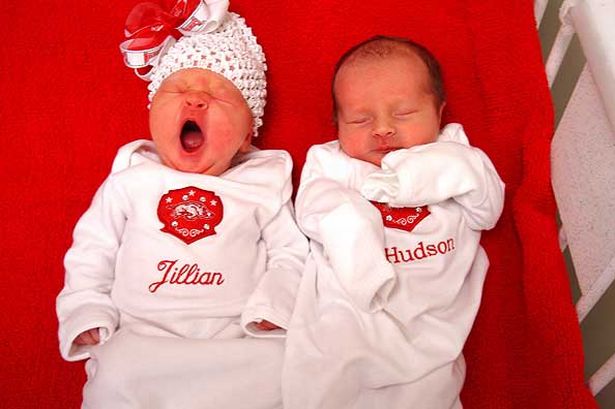 Image Credit: mirror
A woman who gave birth to twins has discovered that they are fathered by two different men!
The mother, who is known only as T.M, put her current boyfriend down on the legal papers as the father of both babies. However, once the papers were filed, she admitted that she had slept with another man a week after she conceived with her boyfriend.
A paternity test then confirmed that the babies did in fact have two different fathers.
The condition of a woman giving birth to twins who are fathered by two men is called heteropaternal superfecundation and occurs when a woman has sex with two different men in the same week. It happens when a woman releases two eggs during her menstrual cycle and different men fertilise one egg each.