MyAura Organics Sets New Standard in Personal Care as Clean Beauty Becomes a Major Trend for 2019
As demand for clean beauty becomes the major trend for 2019, MyAura Organics all-natural deodorants set the standard,
using only nature-enriched ingredients that are safe to put on our bodies, and safe for the environment.
Free from Aluminum, which many conventional deodorants and antiperspirants contain and can cause negative health effects
when used each day, MyAura Organics Deodorants are also palm oil free, vegan-friendly, contain no parabens, and have not
been tested on animals.
These delicately balanced deodorants, made with all natural and organic ingredients, are so natural you could eat them!
"It's not enough today for a personal care product to simply work on a person's outer beauty. Consumers are looking for
natural personal care products that are holistic, because they understand the link between inner health and outer
beauty," says Jeff Sher from Healthy Generation, the leading innovator, manufacturer and distributor of natural,
eco-friendly products including CocoBare Baby.
"MyAura Organics Deodorants are not only free from harmful chemicals but are also eco- friendly and cruelty free,
because not only do women want to nurture their bodies with safe, natural products, but they want to reduce their
environmental footprint and leave the planet in better shape for their children."
The MyAura Organics Deodorants come in a range of delicate scents that smell like nature intended, including Lavender
Sage Rosemary, Rose Vanilla Jasmine, Ylang Ylang Rose, and Bergamot Lime Coconut.
While not an antiperspirant, the deodorants provide a natural and fresh all over scent, will assist with some sweat
absorption and will also help to neutralize body odour.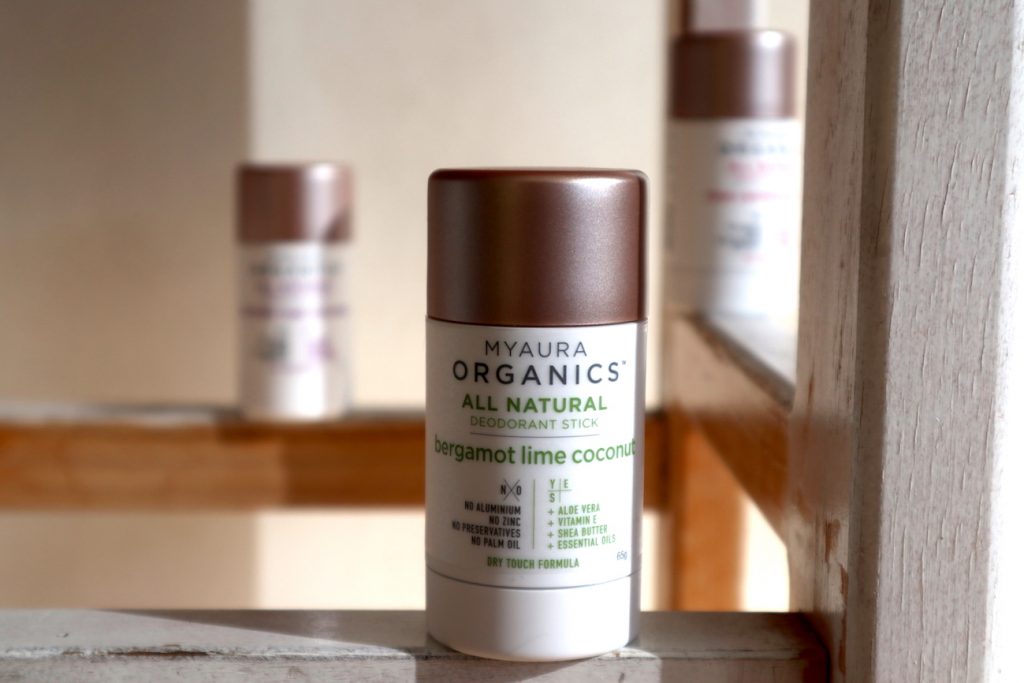 The best way to use MyAura Organics Deodorants:
In the colder months warm the deodorant against your skin before applying it – this willavoid a
crumbly texture
The deodorant, which has a dry-touch formula, can also be applied to any part of thebody, including
wrists, neck, back of knees for a refreshing, lightly perfumed scent that is perfect for the warmer
weather.MyAura Organics Deodorants range is available from supermarkets and leading pharmacy chains.
Further information on the range can be found at www.myauraorganics.com
Follow MyAura Organics on Instagram @myauraorganics
Win 1 of 6 MyAura Organics All-Natural Deodorants Prize Packs
For you chance to win 1 of 6 MyAura Organics prize packs (each comprising of 3 x all-natural deodorants)
valued at $27, simply complete the  entry form below. Good luck!