Win a DreamBaby Brooklyn Converter Play-Pen and StrollerBuddy Hook Prize Pack
DreamBaby are giving Go Ask Mum readers the chance to win the versatile and very chic Brooklyn Converta Play-Pen and a StrollerBuddy Ezy-Fit Giant Stroller Hook!
Brooklyn Converta® Play-Pen Gate with Mesh Sides
Designed to suit your daily, or even hourly needs, with a baby on the move, the new Brooklyn Converta® Play-Pen Gate is just the solution for your family. This ingenious Play-Pen Gate, is just that; a play-pen when you need it, or an extra wide easy-to-install barrier gate fitting openings from 85.5cm up to a huge 3.75cm. Comprising of six soft mesh module panels (providing easy visibility) and a convenient walk-through gate, you can arrange the panels to suit your specific needs and living layout including configuring it to create a landing area when blocking off the top or bottom of stairs.
Features and benefits of the Brooklyn Converta® Play-Pen Gate include;
The six mesh panels are very stylish and provide visibility to child.
The Easy-Close gate features the smart Stay-Open option when you need an open thoroughfare.
Gate conveniently swings both ways with optional One-Way Stopper.
EZY-Check® Indicator gives parents and carers peace of mind when the gate is closed firmly and safety.
Easy to install. Sturdy, compact design, easy to store.
RRP $199.95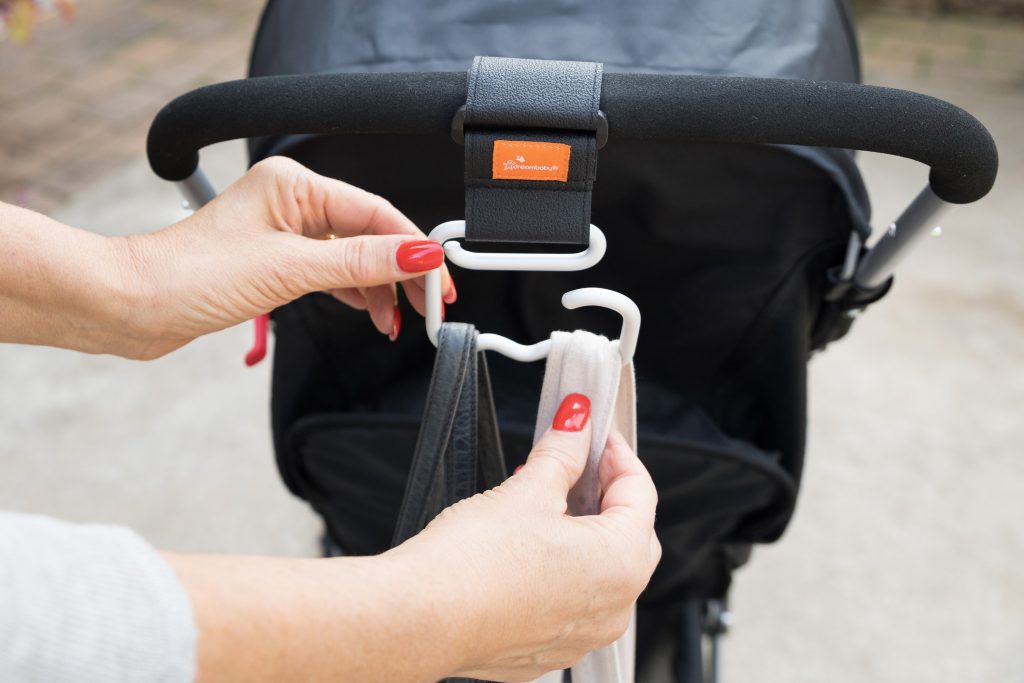 Dreambaby® EZY-Fit Giant Stroller Hook
Easily attach and hook up your bags on your stroller with the easy-to-use Dreambaby® EZY-Fit Giant Stroller Hook. Simply attach it onto your stroller or pram handle, at a specific position convenient to you, and pop your bags on!
Features and benefits of the Dreambaby® EZY-Fit Giant Stroller Hook
Strong, lightweight aluminium
Simply fits stroller handle bars
Ideal for use on some wheelchairs, shopping trolleys, walkers & more.
Great to take away on holidays, to assist with carrying your retail therapy! Safety warning – Do not to overload extra weight, as this can cause your pram to tip.
RRP $14.95
Visit Dreambaby 
For your chance to win complete the entry form below.  Good luck!