WIN 1 of 3 Dreambaby® Prize Packs
A LEADER IN CHILD SAFETY INNOVATION, DREAMBABY® LAUNCHES THE PATENTED STROLLERBUDDY® STROLLAWAY®.
This ingenious space-saving storage solution hangs neatly over doors to store and hang strollers when not in use. Perfect for young families living in apartments or smaller spaces or indeed anyone trying to make life with small children a little easier, safer and less cluttered!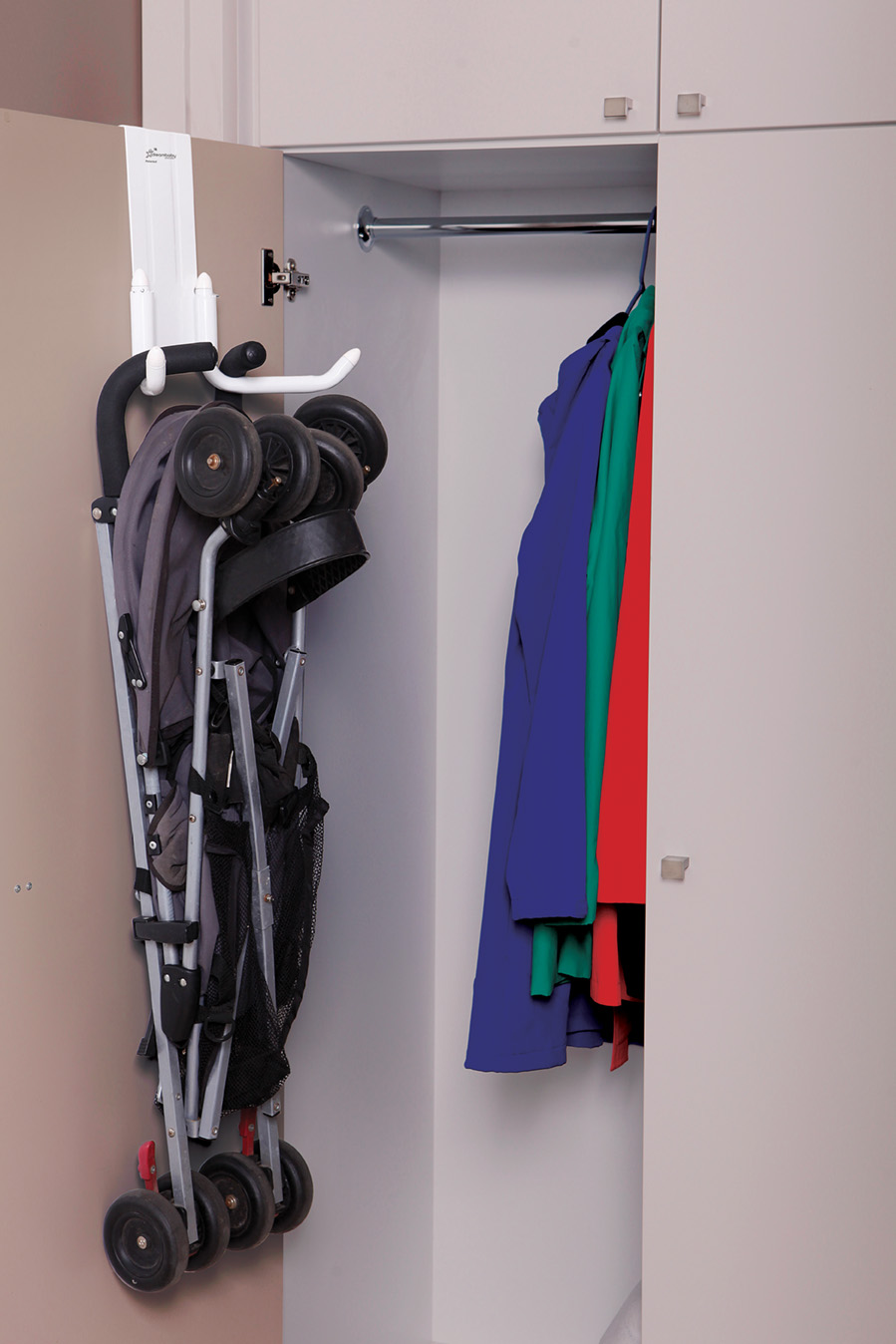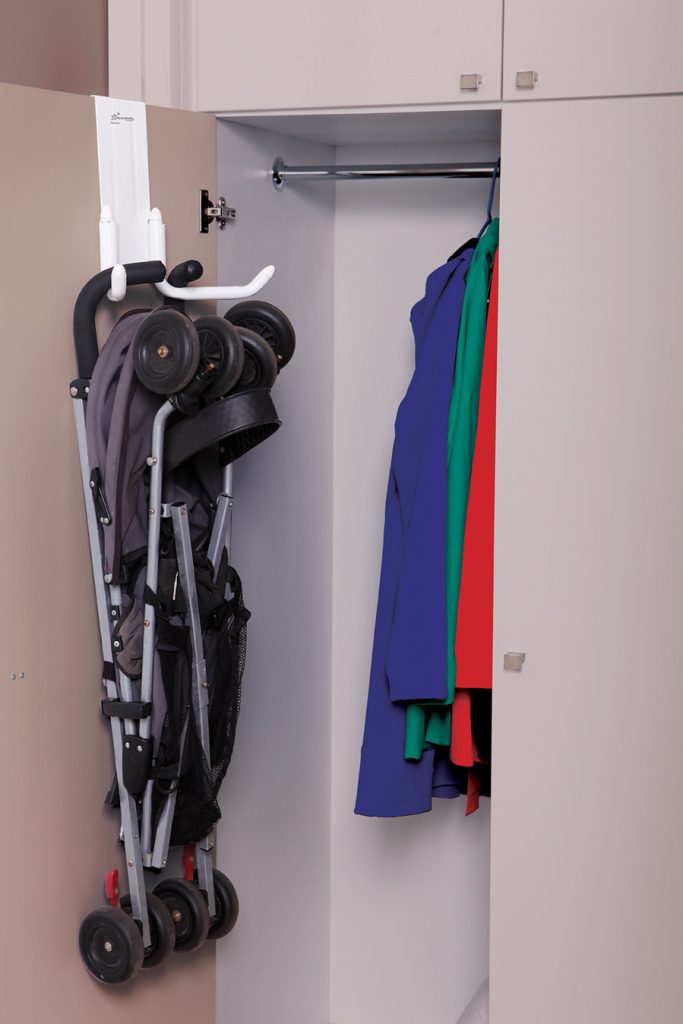 Dreambaby® is one of the world's most trusted child safety brands with nearly 20 years' experience dedicated to helping parents and carers keep their littles ones safer in and around the home. Dreambaby®'s product line-up includes many must-haves including child Safety Gates and array of Locks and Latches, Stove Guards, Blind Cord Wind-Ups, Playpens and Bedrails, designed for use in kitchens, bathrooms, bedrooms and throughout the home. Dreambaby® is also a market leader in innovation, bringing new products to the market on a regular basis to help with the evolving needs of modern parents and contemporary living and one such innovation is the StrollAway®.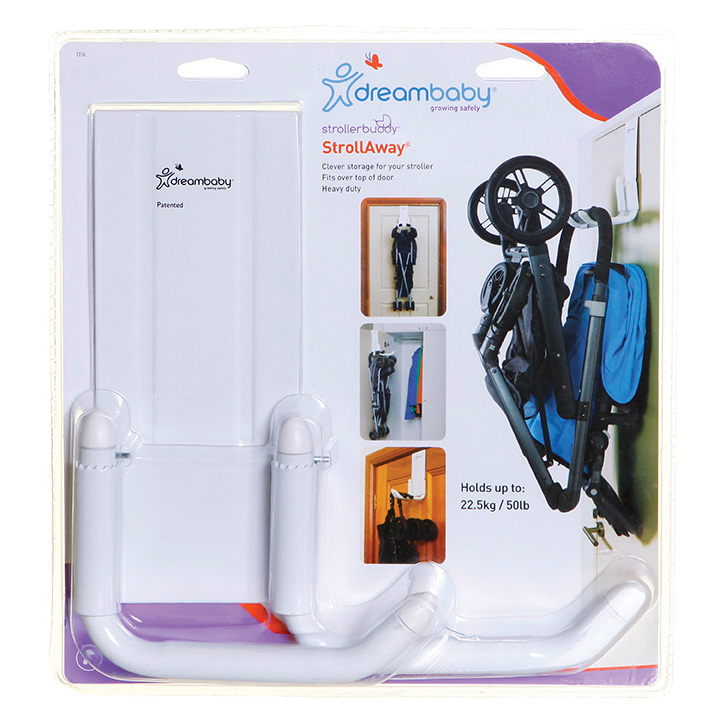 The StrollAway® is clever and safer storage for your stroller. In addition to helping you take up less floor space, it also means your stroller is much less of a tripping hazard, and less likely to trap little fingers. It fits over the top of standard doors. For narrower doors, a foam spacer is included. Extremely heavy duty, it can hold up to 22.5kg/50lbs easily and conveniently. RRP $39.95 (F256).
Other safety solutions to consider in apartment/small space living:
Dreambaby®'s Blind Cord Wind-Ups. RRP $4.95 (F131) Although a challenge in smaller places, always move cots and beds as far away from windows as possible and use Blind Cord Wind-Ups as an extra safety precaution to help keep blind cords out of the reach of babies and children in their cots/beds. Over-long cords can lead to strangulation and in smaller bedrooms they are easier to reach.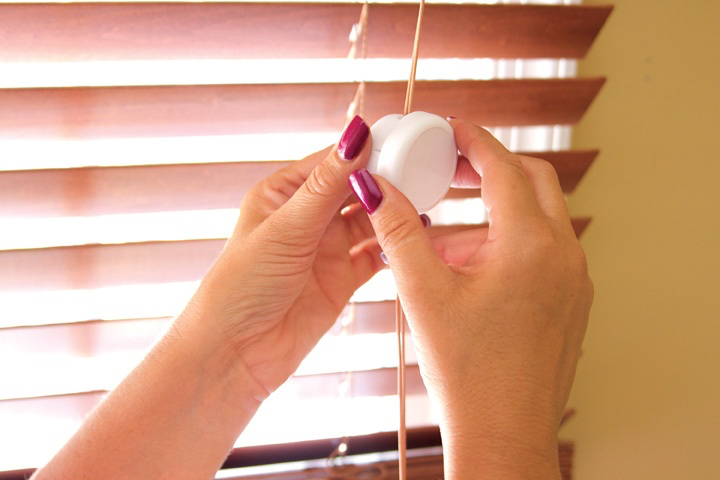 Toy Chains – Toys can be a tripping hazard so keep them in order, especially important in smaller spaces. Install the Dreambaby® Toy Chain RRP $14.95. Over 1.92m long, you can install it horizontally or vertically. It comes with 20 movable hooks and a ceiling attachment. Remember tidy rooms are less hazardous to little ones.
For more information visit www.dreambaby.com.au or call 02 9386 4000.
Thanks to Dreambaby www.dreambaby.com.au we have 3 prize packs to GIVE AWAY to 3 of our lucky readers. Each pack contains: 1 x StrollAway®, 1 x Dreambaby®'s Blind Cord Wind-Ups & 1 x Dreambaby® Toy Chain. If you would love a chance to get your hands on one of these great prize packs, simply enter below and good luck. X