Win a New Grit Elite Pro Scooter
When it comes to testing out new scooters, I am never short of eager young scooter riders desperate to 'tear it up' at the skate park on some hot new wheels. However, flashing the Grit Elite Scooter created a frenzy that even I was unprepared for! The striking laser detailing was quick to catch the eye of every onlooker and I was quickly inundated with offers of help to test out this sick new scooter…..If only they were so keen when I asked for helpers to tidy the house!
The electric design on the Grit Elite Scooter makes you want it without even trying it, as it really stands out from the crowd and has that magnetic appeal that just draws you to it.
The Grit Elite is durable and light weight (only 3.35kg) making it the perfect ride for those that want to take their tricks to new heights and thanks to our scooter legend, Henry, we were able to see just what that looks like! With it's Skeletonized Down Tube, Integrated Head Tube, High Tensile Fork and Grit Battle Bars this scooter seems to crave the grittiest of riding and it became difficult to leave the skate park, as everyone wanted to take their turn putting it to the test.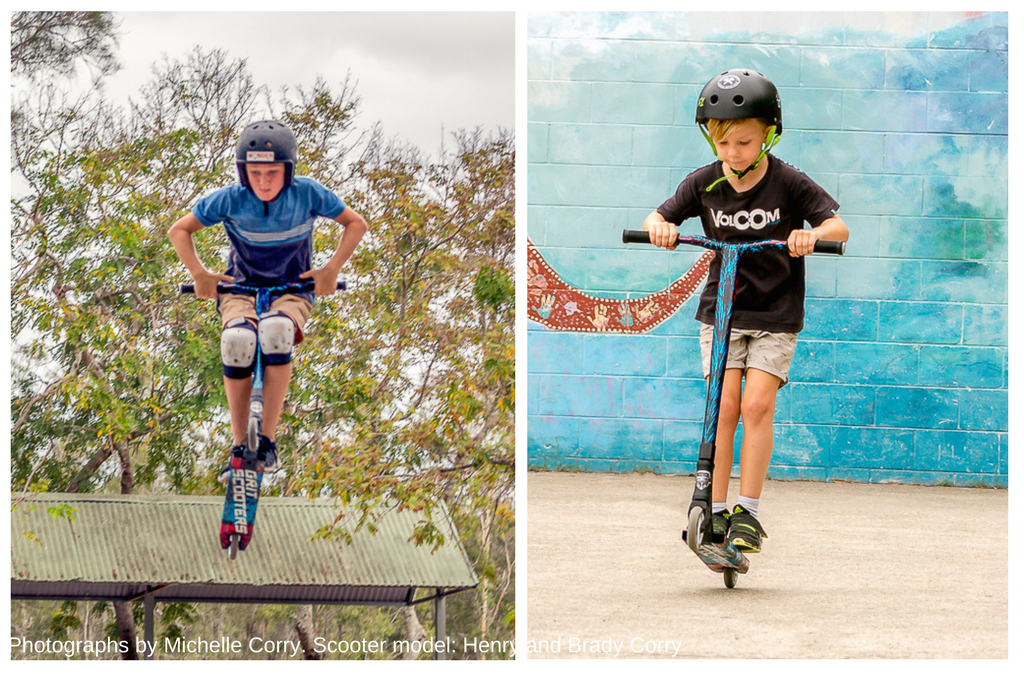 The ride of the Grit Elite, with its Alloy Core wheels with ABEC 9 Bearings, is super smooth allowing those seasoned riders to really pick up some pace as they head up the ramps and it is so well balanced that they make it all seem so effortless.  Even our younger testing rider, Brady, was able to handle the Elite with ease and was quickly gaining confidence thanks to its manoeuvrability and steady base.
Despite many intense jumps, grinds and high speeds the Grit Elite showed no signs of wear and thanks to its seriously high performance parts and attention to comfort, with great landing and soft handle grips, neither did our riders!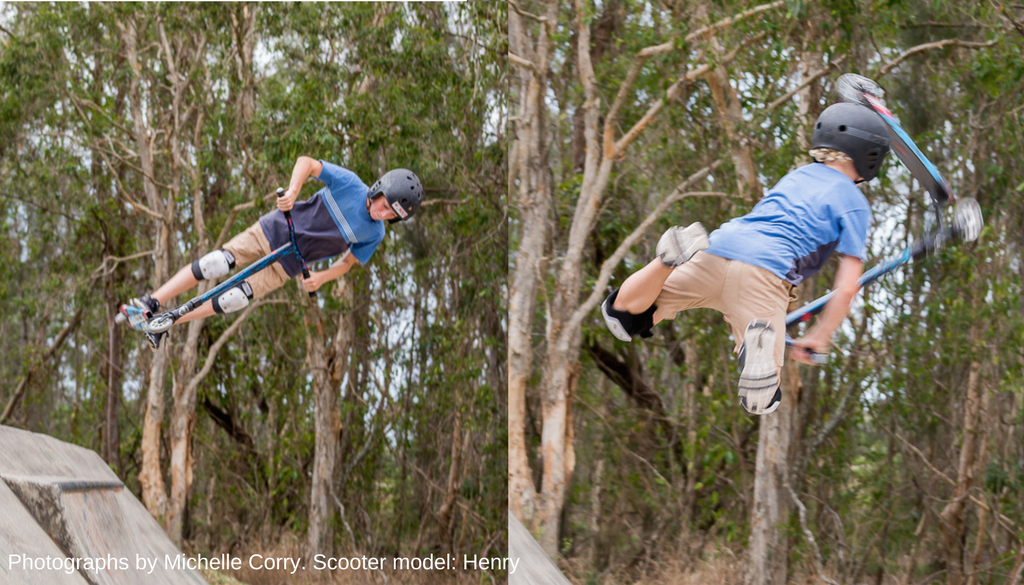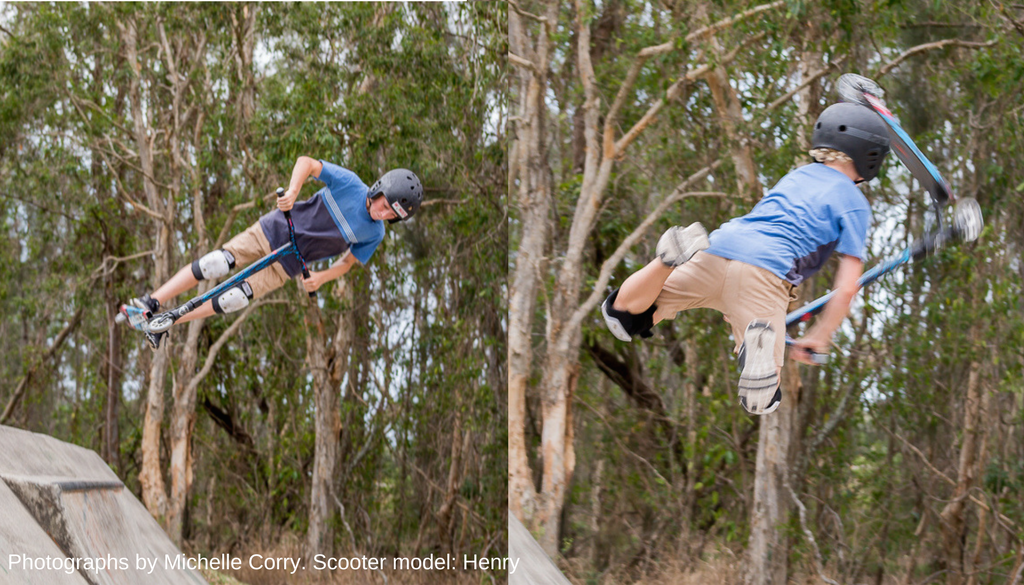 If you are looking for the wow factor then the Grit Elite is the scooter for you! With its detailed laser design and all of the tech specs you need to scoot like a pro, you won't be disappointed with this awesome gritty ride!
Thanks to our friends at Grit we have an awesome Grit Elite Scooter to GIVE AWAY to one of our lucky readers. If you know someone that would love this, simply enter your details below and good luck. X