This Mum's Meal Planning Hack Takes All the Stress Out of Wondering What's for Dinner Each Night
One of the most stressful parts of managing your household is having to figure out what to feed your family each night. I mean, there's a reason takeaway is so popular, right? Who can be bothered with that sort of hefty responsibility day in and day out! Especially with little ones to take care of.
There are lots of ways to help overcome that 4pm "what's for dinner" panic, most of which involve paying someone for the convenience. Aside from the aforementioned takeaway, home-delivered meal kits have become very trendy of late and we can see why! Having all your ingredients right there ready to go in one box seems like a godsend when you forgot to defrost the mince for spag bol again.
So this is why this mum's meal planning hack has taken off!
Amanda Sampson shared her DIY meal kit planning idea in the Facebook group Thermomixing Meal Prep, inspiring other parents to prepare their own meal kits to take all the stress out of their own lives.
First, she plans her weekly meals with the help of Thermomix cooking app Cookidoo.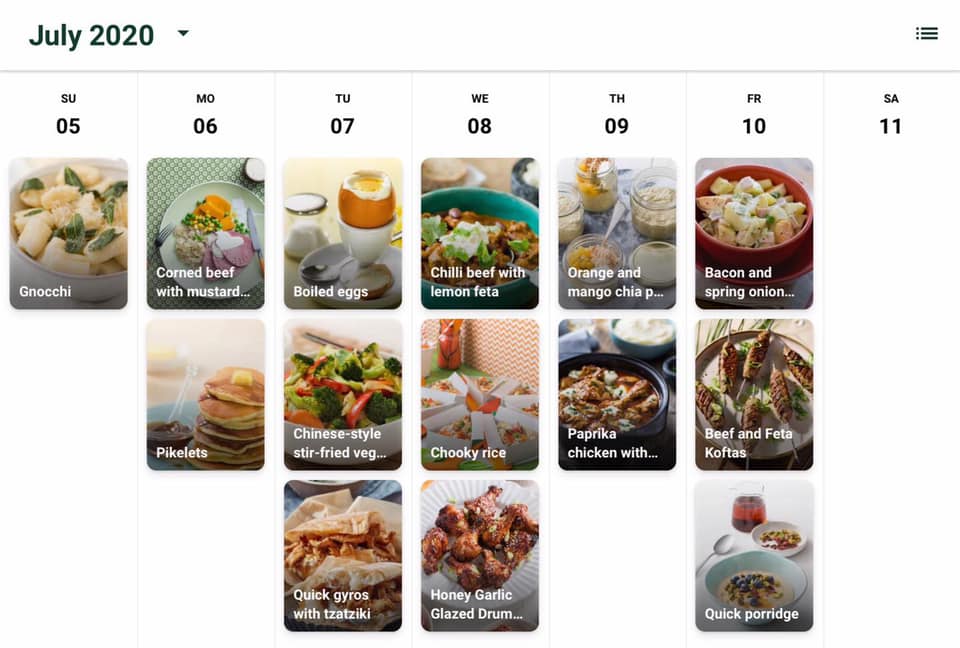 Obviously you can use a notepad and pen for this bit!
Write your shopping list as you add the meals so you know exactly what you need to buy.
After going grocery shopping, Amanda sets to work making up her kits for each meal. She has plastic containers that fit perfectly in her fridge and contains all the elements required to make each meal.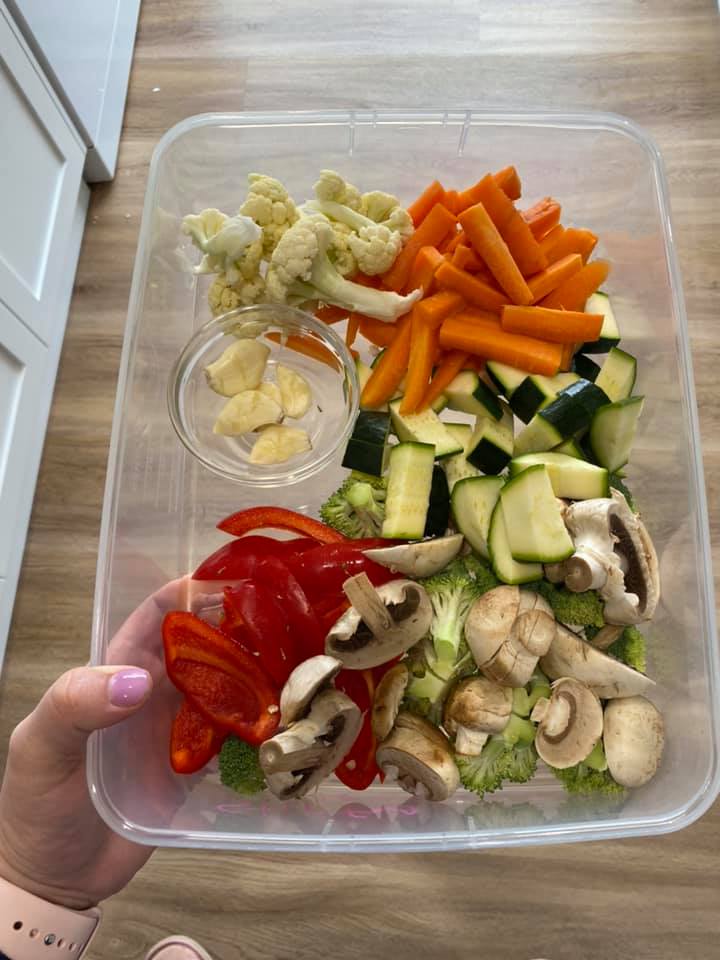 Amanda packs all the ingredients she needs for each meal into a separate container, making sure to seal meat carefully so it doesn't leak into her other ingredients.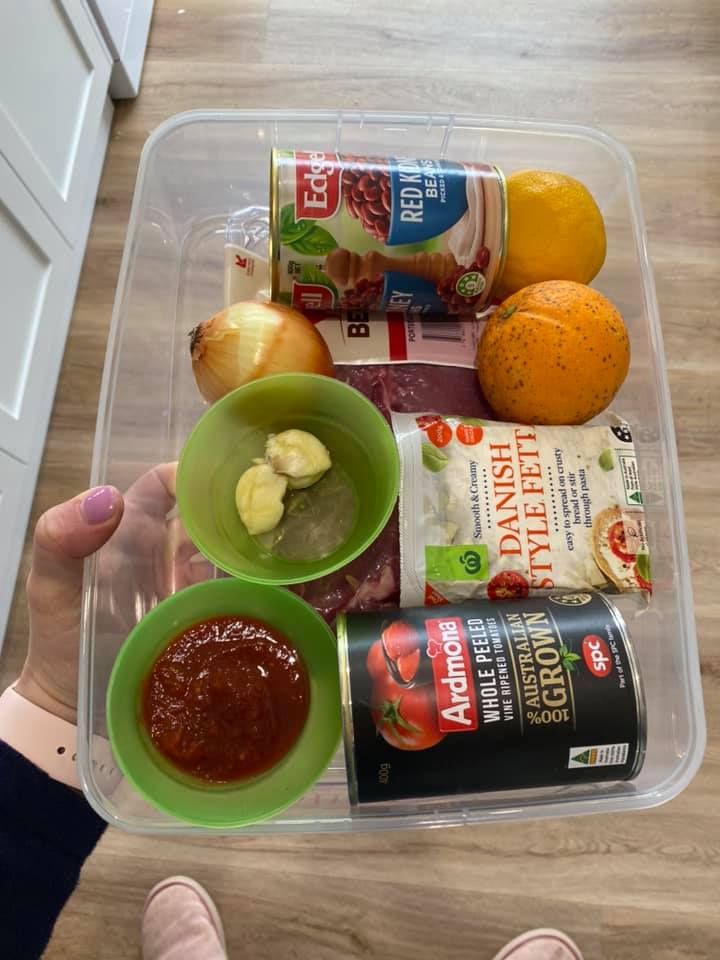 Then she labels her meals with a chalk pen and simply pops her homemade meal prep boxes into the fridge ready to grab at mealtime!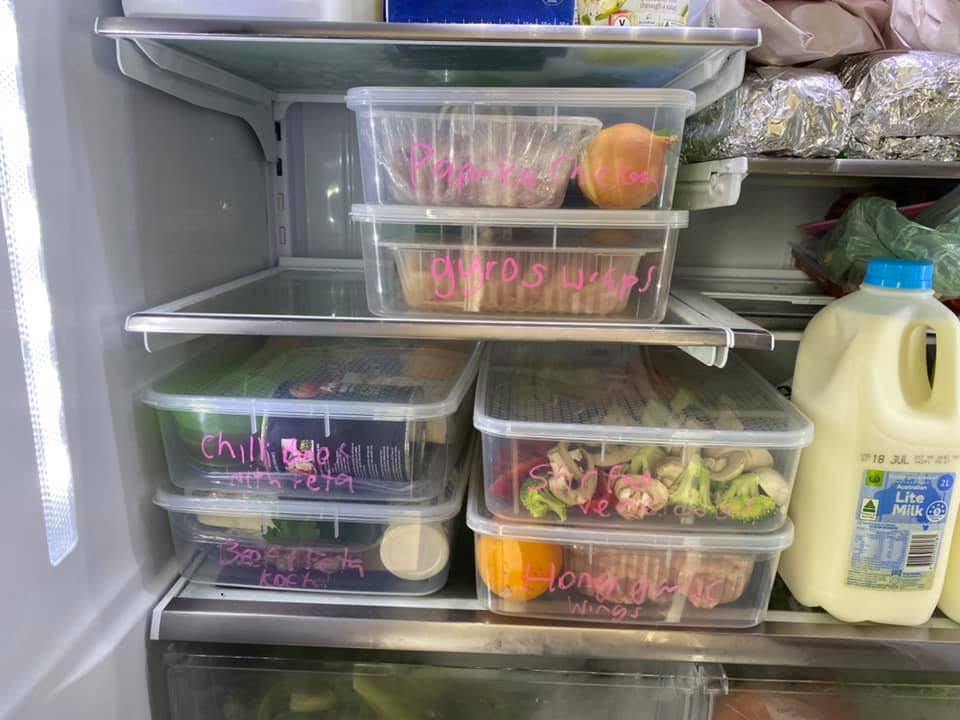 What a brilliant idea. Could you see yourself organising your meal prepping like this?
Source: Facebook/Amanda Sampson