I've been pregnant over three Christmases in my lifetime. The first and third pregnancies I battled severe morning sickness and my second pregnancy, I experienced swelling and exhaustion as I entered my third trimester.
So I know a thing or two about dressing for summer when you're pregnant.
I really enjoyed wearing stylish maternity outfits that showed off my bump. On Christmas day I would opt for a dress with an empire line. One year I wore a jumpsuit and I swore I'd never wear one again because it was a hassle having to get undressed to go to the toilet. And when you're pregnant, you visit the toilet often.
With that in mind, I've created 3 maternity holiday outfits to wear this summer. Some of these outfits can be worn post-pregnancy if you choose to breastfeed.
1. Maternity Outfit One: The Tee Dress
A tee dress is effortlessly stylish. Easy to style with sandals or canvas sneakers. If your feet a prone to swelling like mine were over summer, opt for a pair of Birkenstocks as they won't restrict your ankles.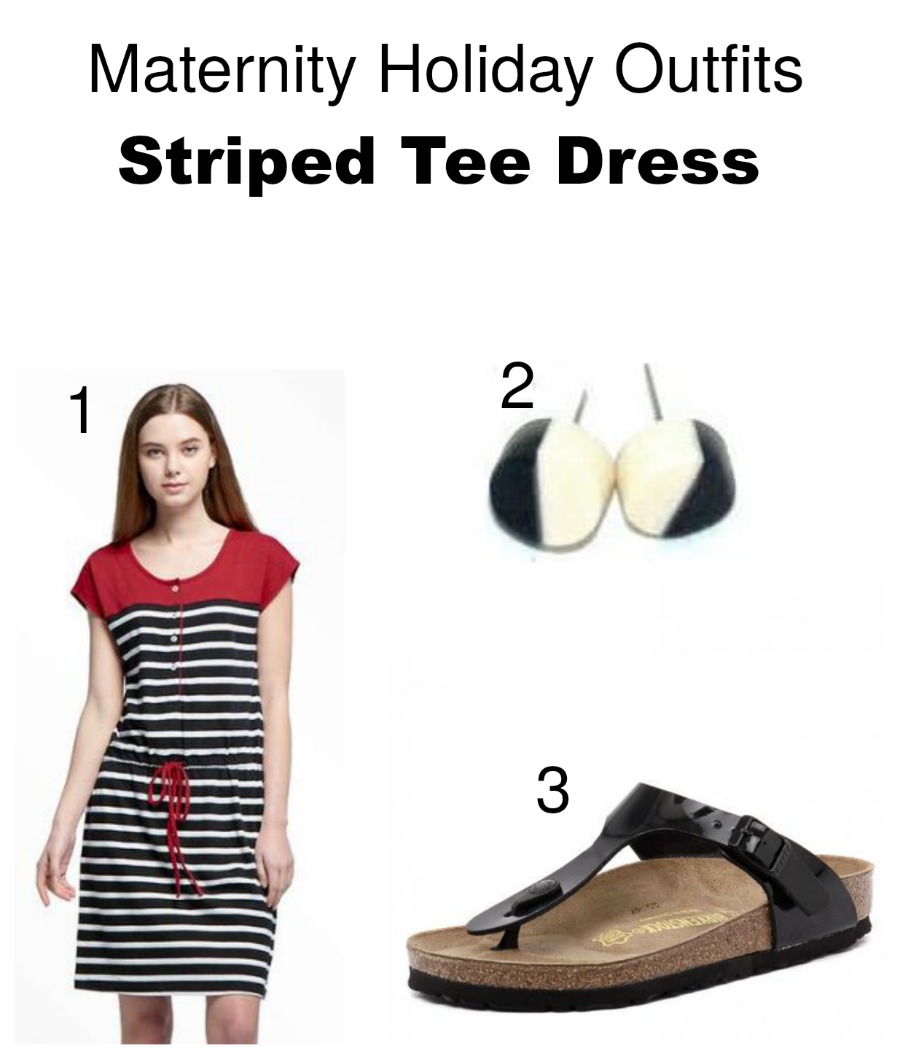 1. Mamaway Maternity Nursing Shift Dress with Tie $79.95, 2. Ruby Olive Two Tone Stud Earrings $24.95, 3. Birkenstocks Gizeh Black Patent $132.00
2. Maternity Outfit Two: Pants and Top
Pants are always a comfortable option when you're pregnant and they can hide your swelling cankles. This outfit would be great for Christmas day. A cross-over empire line top accentuates a baby bump and offers a post-pregnancy clothing option for breastfeeding.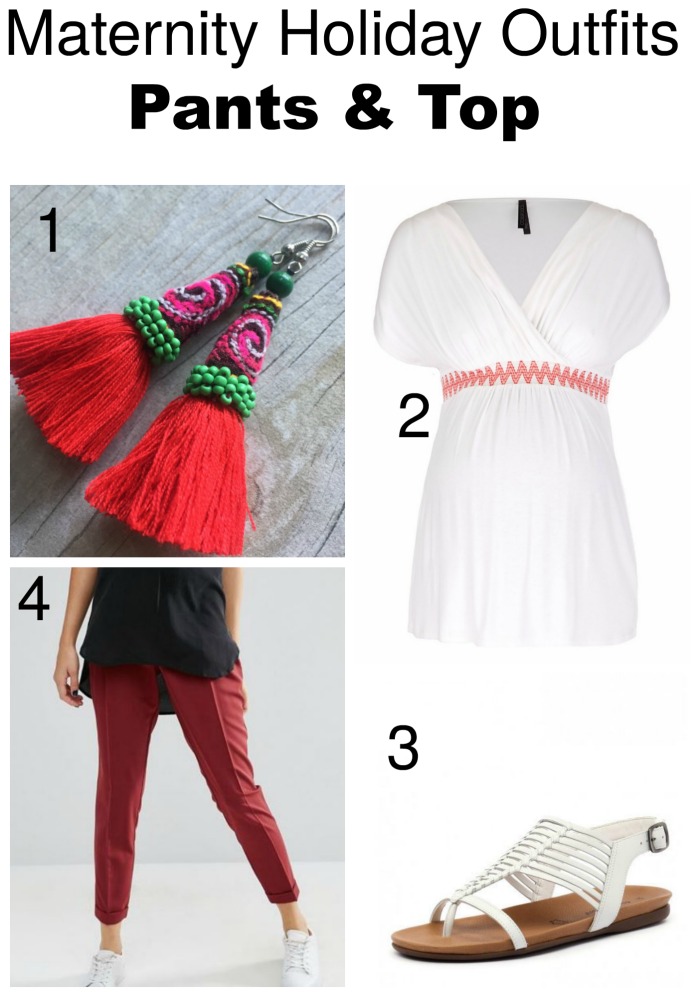 1. Tassel Earrings $49.95 2. Crossroads Embroidered Empire Line Top $17.48 3. Nigella White Sandals $119.95  4. ASOS Red Pants Maternity Pants $48
3. Maternity Outfit three: Off the Shoulder Dress
Off the shoulder dresses a big trend this season. Just because you're pregnant doesn't mean you can't follow the trends. This gorgeous teal OTS dress would make a stunning statement for a Christmas party. Opt for black heels if you want to dress it up.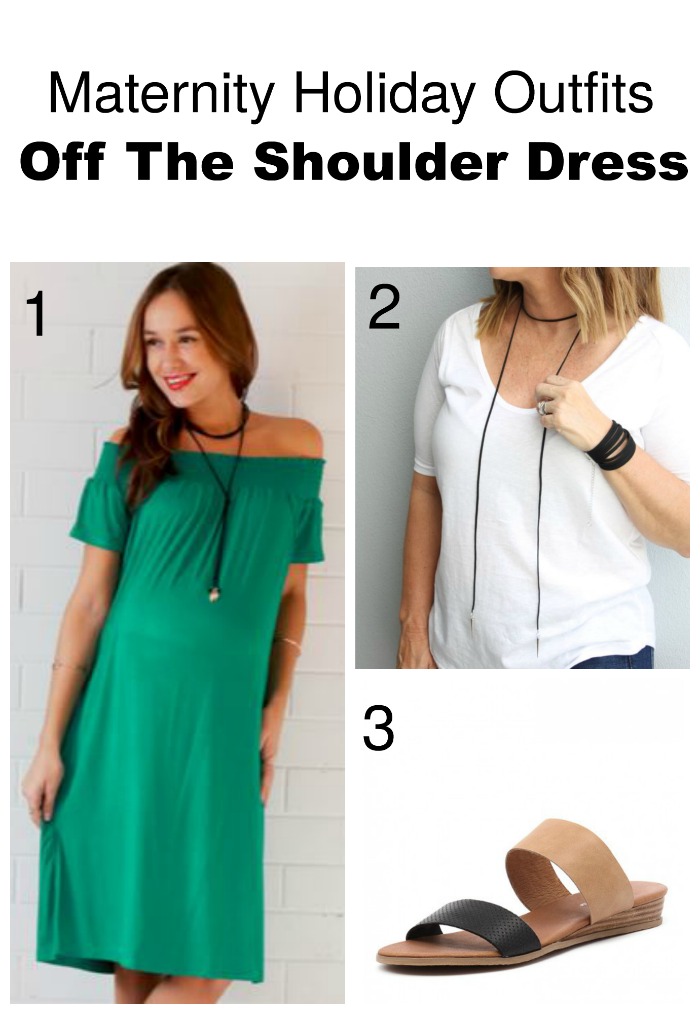 1.Queen Bee Drake Off The Shoulder Dress $79.95 2. Ruby and Lilli Arrowhead Lariat in Noir $13.45 3. Hadmy Black Pinpunch Tan Sandals $149.95
Disclaimer: There are affiliate links in this post. If you choose to purchase an item, we will receive a small commission at no extra cost to you.