It's that time of year again! The big guy from up north is about to make his annual journey around the world to the delight of children everywhere. And now more than ever we have the technology in our hands to track his each and every move!
Here are our favourite Santa tracking apps and websites to add that little bit of extra joy to your family's Christmas.
NORAD Tracks Santa
The most famous Santa tracker is undoubtedly NORAD Tracks Santa. NORAD is the organisation in charge of monitoring aerospace over North America, including, of course, the North Pole.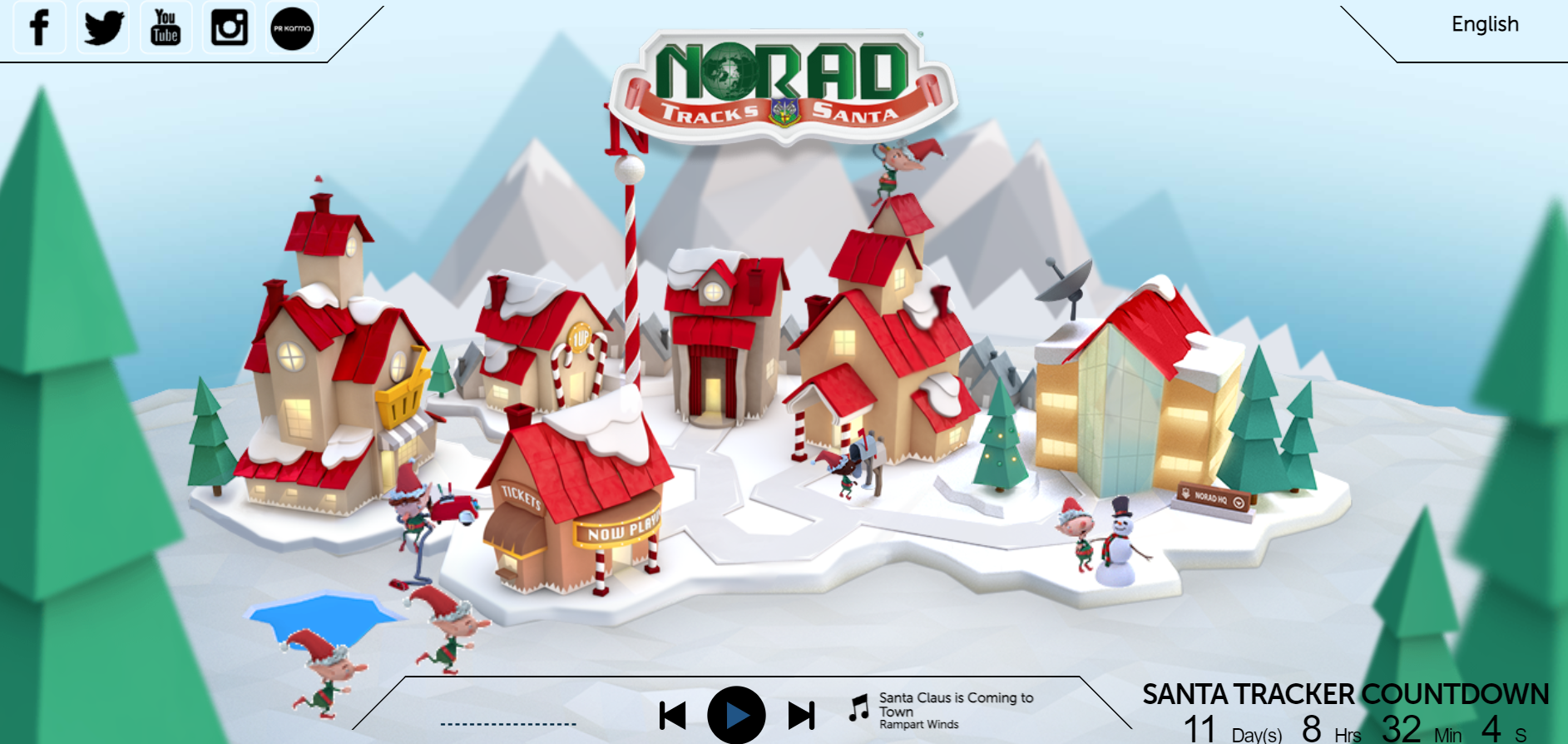 Google Santa Tracker
Launched in 2004, Google's Santa Tracker doesn't just follow Santa's infamous one-night flight — the website gives children full access to the North Pole!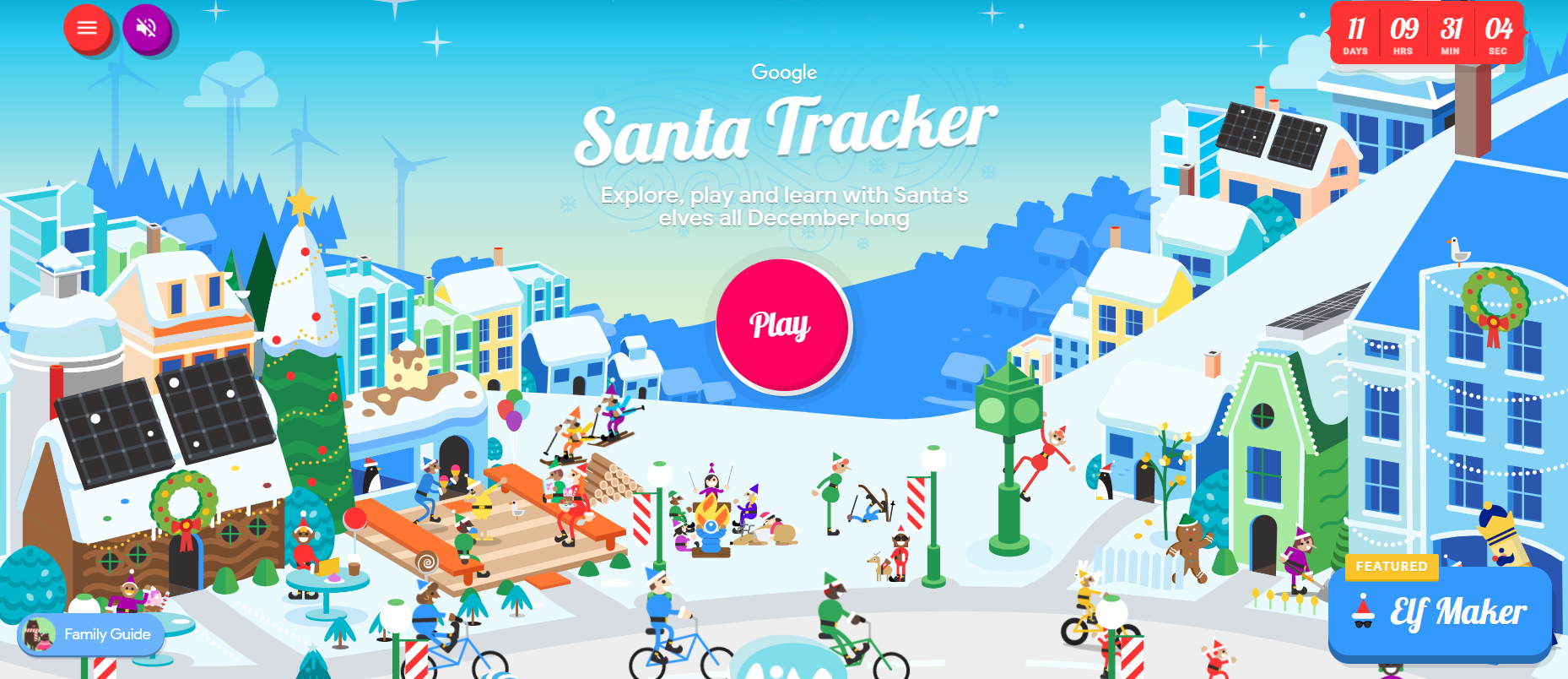 Santa Update
If you really want to track Santa, you can read his daily blog creatively titled Santa Update, where he cheerfully writes about everything that's been going on up there in the North Pole. The website also features fun activities, a podcast, and — of course — a Santa tracker, which goes live on Christmas Eve.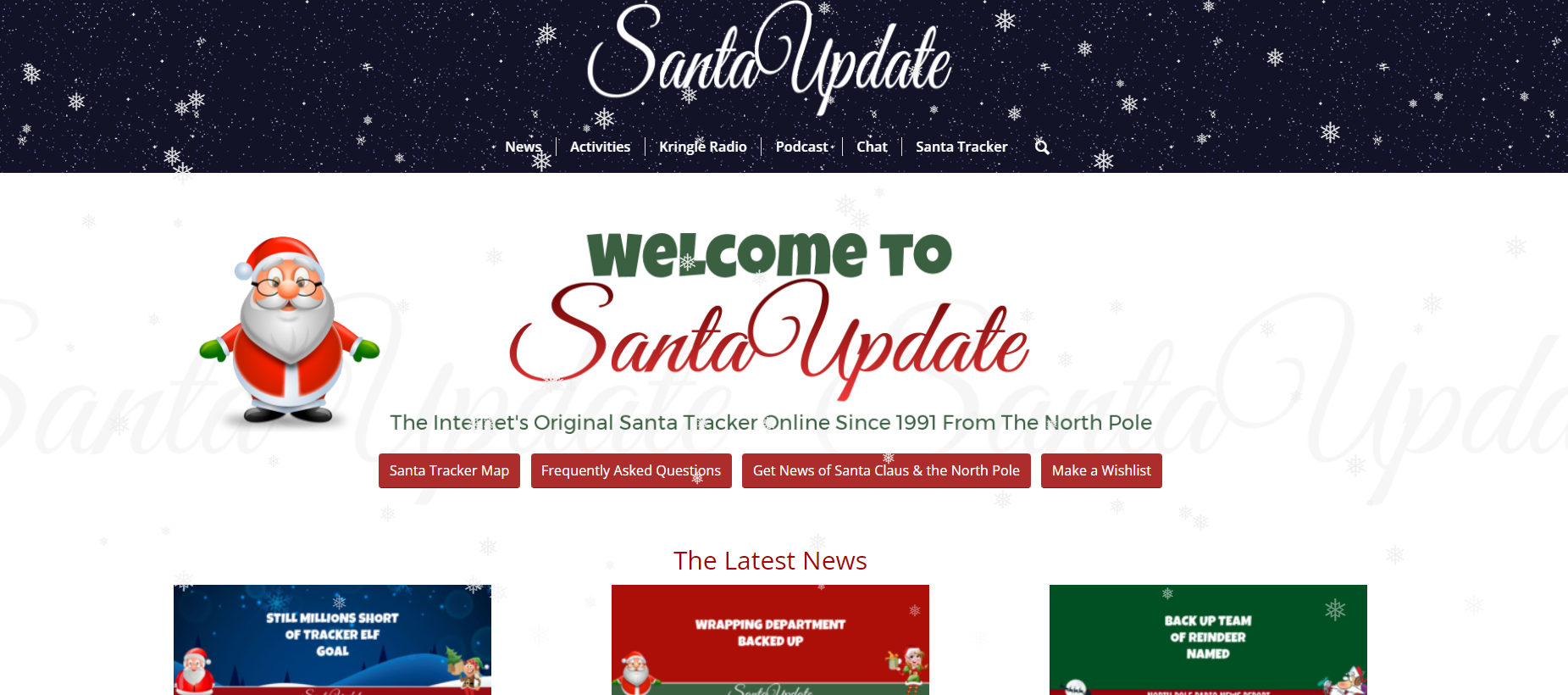 Speak to Santa Christmas Call
Why not have a chat with Santa as well as track him? Christmas surveillance has never been this easy! Check the Apple app in the app store here.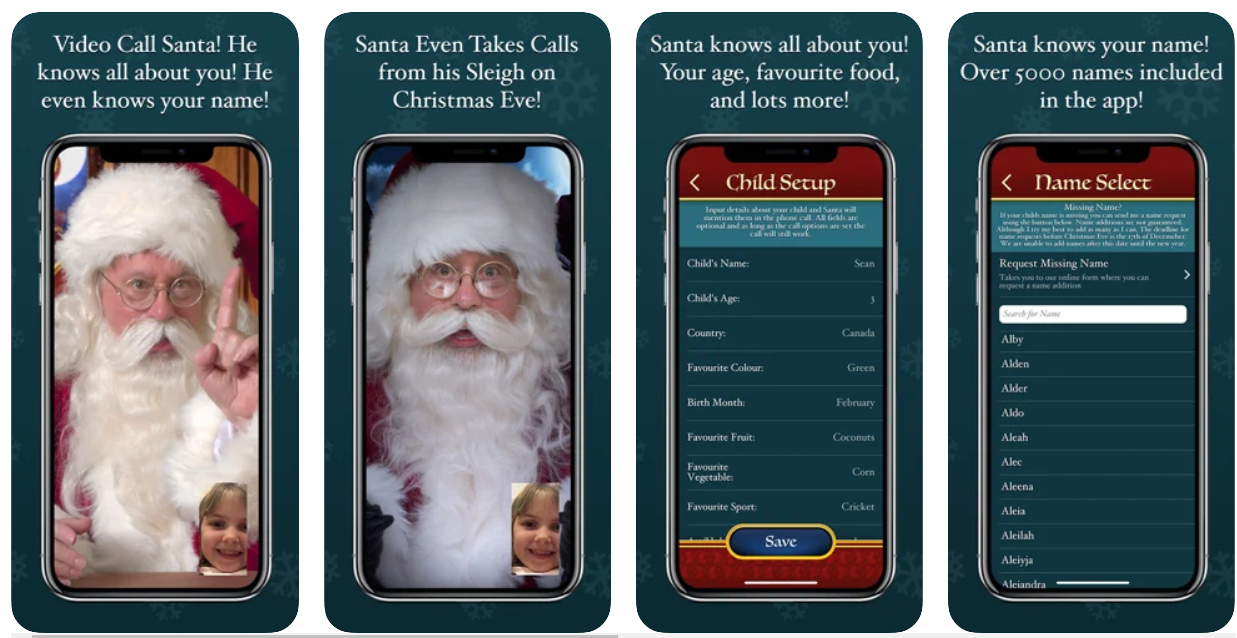 Email Santa
If you're more of an email/text rather than phone call type of person, you can always Email Santa with your Christmas list or just to say hi. This fun website also has games, pictures, jokes, and a Santa tracker.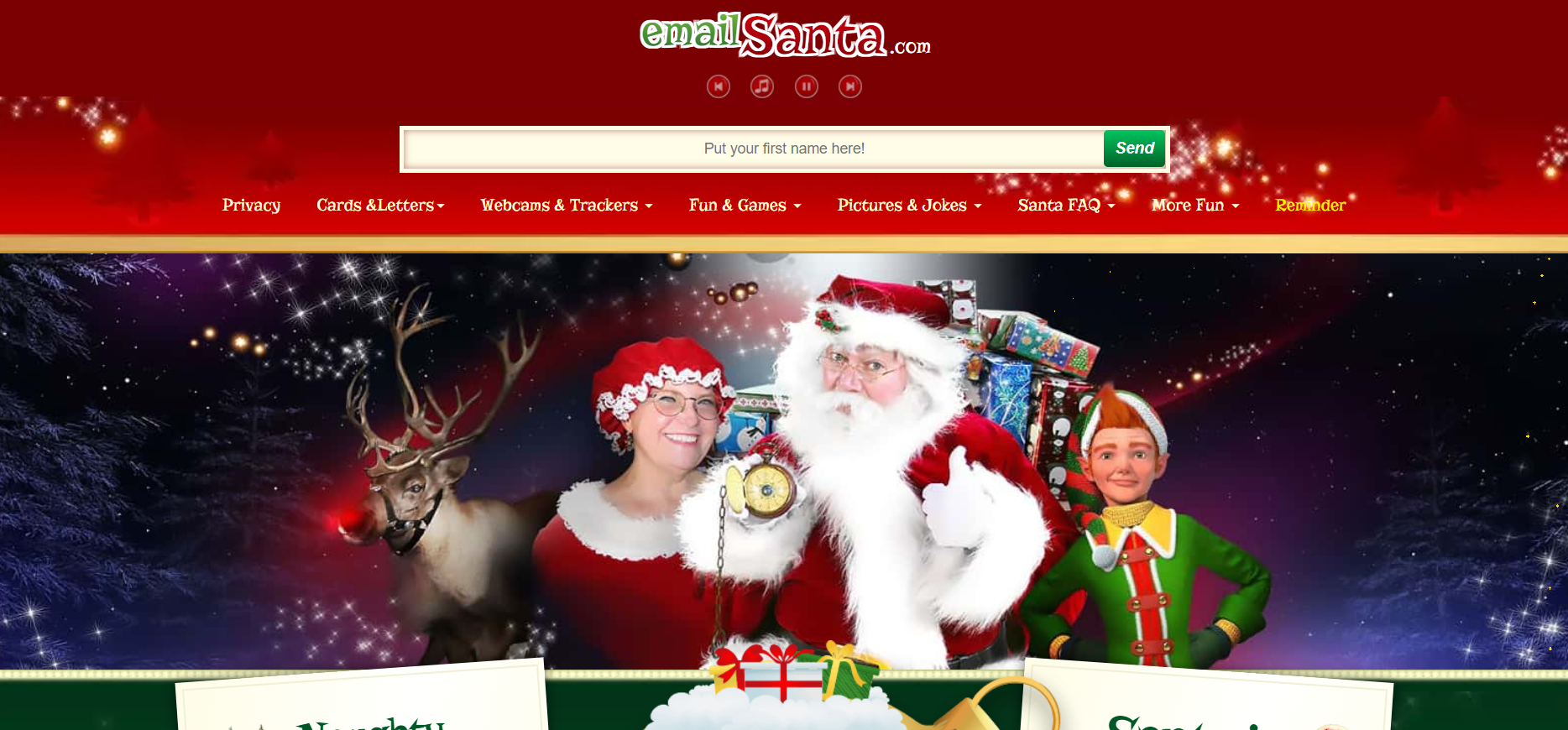 Santa Tracker — Track Santa
Available on both Apple and Google devices, Santa Tracker will tell you (and your children) where Santa is, what he's doing, and how long it will take for him to arrive at your house!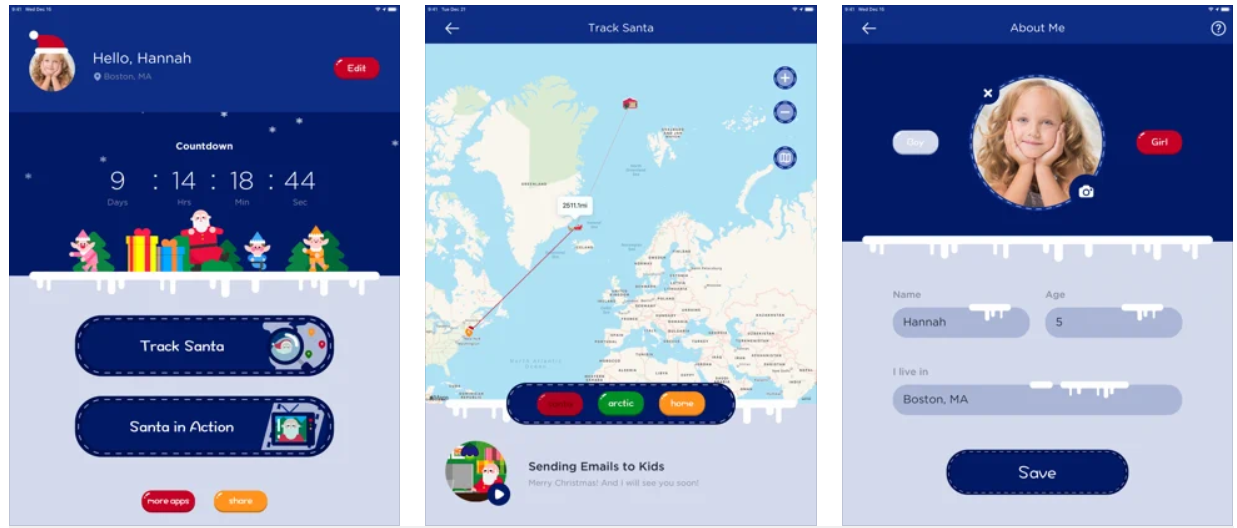 Santa Tracker Christmas and Countdown to Xmas Fun
If you want to know where Santa is at all times, this app is for you. Download Santa Tracker Christmas and Countdown to Xmas Fun now on the Google Play store.