This Mum Created a 'Diabetes Box' to Ensure Her Daughter Is Safe at School
Keeping your children safe and healthy is Parenting 101 stuff. We're all over that shiz, and can quickly and easily name any and all medications our children are taking and the exact doses and times required to administer to their needs. But we also know that not everyone taking care of our child can rattle off their medical information in a heartbeat. In most cases, this doesn't really matter, but in some, this information can be crucial in saving a child's life.
Lauren Rowe completely understands this, that's why she has created several 'Diabetes Boxes' for her daughter's classrooms at school, outlining exactly how her daughter Leah manages her condition and what to do in case of emergency.
The Florida mum has shared her brilliant (and potentially life-saving) boxes on Facebook, where her post has gone viral as other parents see the immense value of her idea.
"Here is Leah's Diabetes Box!," she writes. "I put one in every classroom she goes to."
Lauren has included a clear picture of her daughter, her daughter's name, and teacher's name. On the right, she gives explicit instructions..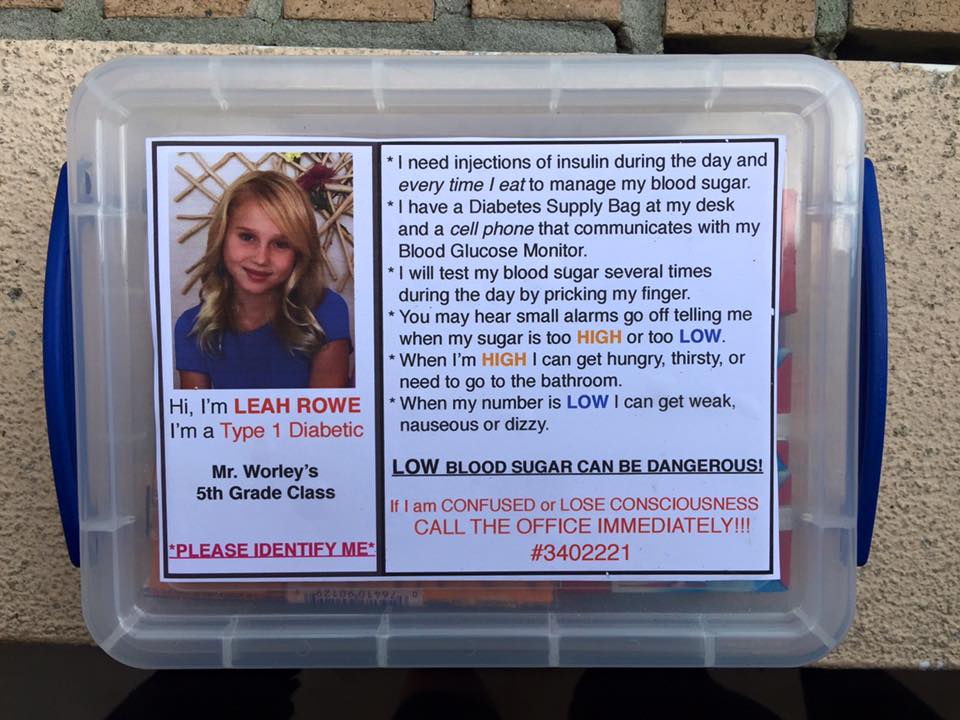 Lauren knows that while Leah's usual teachers might understand her condition, any casual teachers that might take her classes wouldn't. She explains she asks her daughter's casual teachers to identify her child to make them aware of exactly who she is among the students of the class. She also describes what the teacher might see in the classroom — after all, it's all well and good to have a kit like this, but useless if the teacher is unaware of when it is important to make use of it.
Lauren has also included the extension phone number for the front desk in case an ambulance needs to be called.
Inside the Diabetes Box are glucose tablets, juice boxes and crackers for high and low blood sugar.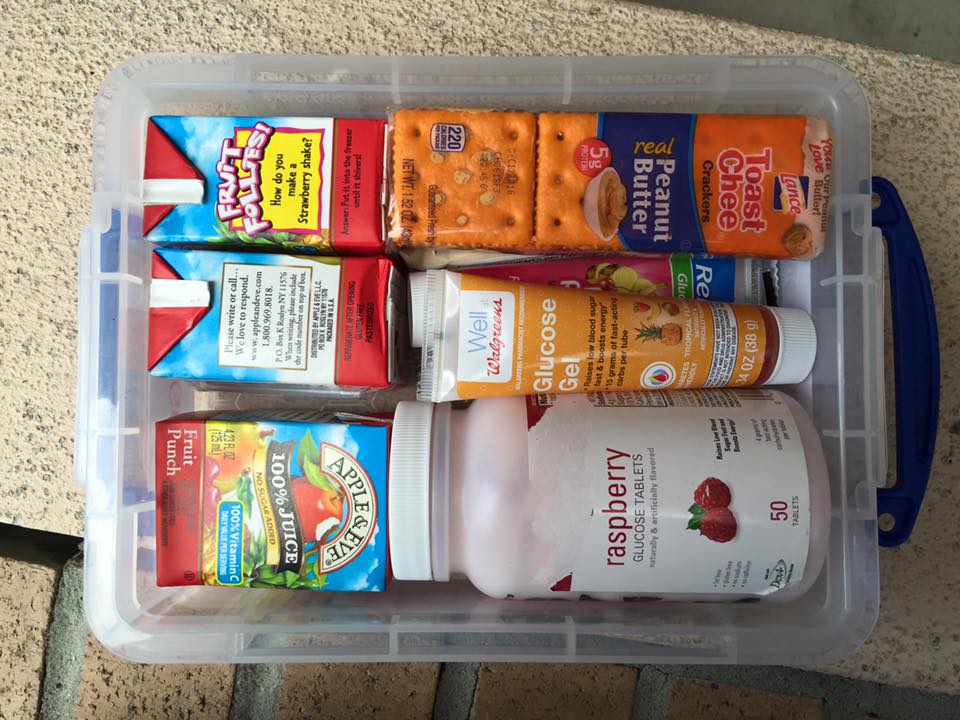 And the Nurse's box with the Glucagon pen is clearly marked. Glucagon is the opposite of insulin and is used to treat severe hypoglycemia (low blood sugar). It comes in prescription, injectable form for diabetes patients.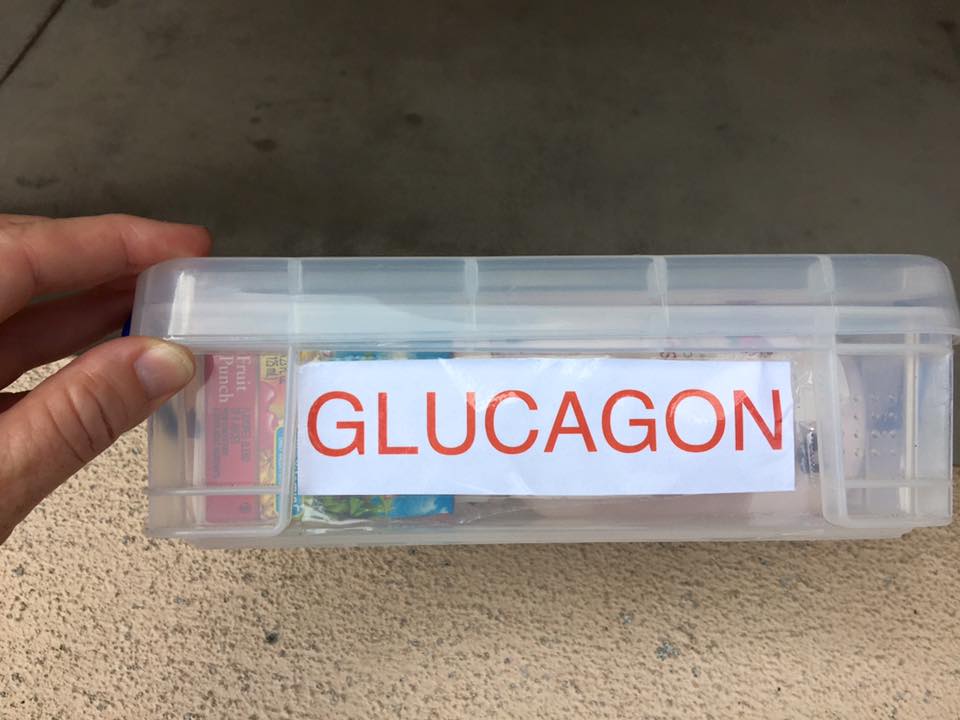 A box like this is vital for children with special health needs like Leah. While teachers are absolutely awesome, they are not trained health professionals with intimate knowledge of every child's medical condition.
Every moment counts in an emergency situation. These boxes take the guess work out of uncertain situations and get your child the help they need faster. They could literally save your child's life.
Having the instructions clearly laid out can assist even the most panic-stricken people to jump into proper action. It removes the "what do I do?" hesitation completely.
A box like this could be adapted for other conditions too: asthma, food allergies, epilepsy, etc.
Such an excellent idea!
Source: Facebook/Lauren Rowe