Mum Shares Warning After Son Swallows 27 Magnets: 'It Can Happen in a Split Second'
A mum has shared a timely warning about the dangers of tiny magnets after her son managed to swallow 27 magnets in just a few moments.
Peyton, who was 4-years-old at the time of the incident, has autism and sometimes acts a little younger than his age, his mum explained.
As Peyton, now 6, was playing, his stepdad Justin MacNair received a call and stepped out of the room. Peyton's brother, who was 9 at the time, ran to the bathroom. When MacNair returned after only a few minutes, Peyton was "whimpering" and "whining" about something in his throat. He later told his mum that he was pretending to eat spaghetti with the magnets connected in a long, snake-like formation.
"I looked in the back of his throat and saw two magnets stuck together, one on each side of his uvula," mum Jessica MacNair said.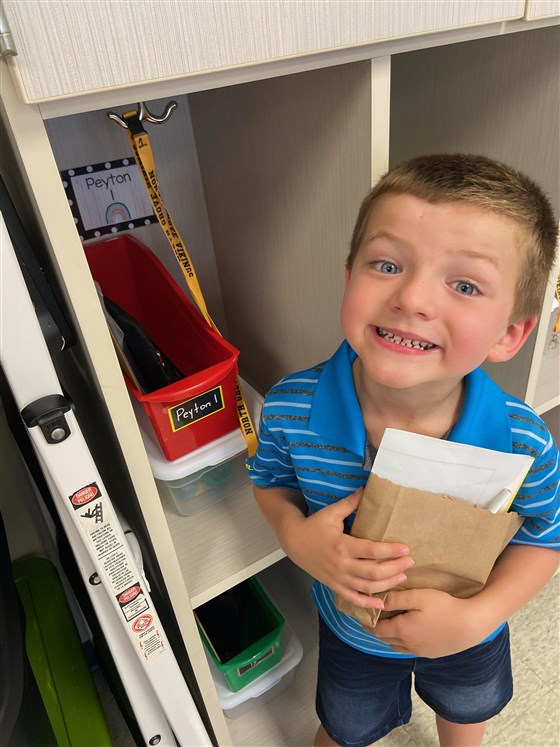 The worried mother realised that her son needed to be rushed to hospital after watching an episode of Grey's Anatomy that dealt with the issue. In an episode from Season 4, doctors perform surgery on a young boy who swallowed several magnets. Jessica remembered watching the scene and sprung into action, knowing how harmful magnets can be.
"He already had the two in his throat and there is a good chance he swallowed more than one and I knew that it was trouble," the 30-year-old science teacher from Greenwood, Indiana said. "They could tear through tissue and the body."
MacNair is sharing Peyton's experience to help other parents understand how hazardous neodymium magnets are.
"Most people don't realise the dangers of swallowing magnets," she said. "It can happen to anyone and it can happen in a split second."
As soon as they arrived at the local hospital, doctors took an X-ray and confirmed that 25 magnets were in his stomach in addition to the two clamped to his uvula.
Intending to use a small basket on the end of the scope to retrieve the magnets from Peyton's upper intestines, the doctors were shocked when they suddenly disappeared. They were discovered attached to the side of the scope.
Doctors warn that although these toy magnets have been banned in the past, some are still available for sale across many parts of the world.
"We've seen cases triple, up to nearly 3,000 (a year)," Dr. Michael Foreman, a gastroenterologist who treated Peyton, said. "There are few emergencies in pediatric gastroenterology and this is one of them."
"These neodymium magnets, even if they are small, they can be really powerful. The size does not have anything to do with how powerful they are. They have a strong pull."
A timely reminder as we enter the Christmas season: tiny magnets and young children do not mix.