Win 1 of 2 Globber MyTOO 12.5 Folding Scooters
My 8 year old can't sit still for a moment and even at meal times he constantly fidgets and races through his food in minutes, just so that he can get back outside to practice on his wheels of choice. As you can probably imagine Mr 8 being asked to test out the Globber MyTOO 12.5 Folding Scooter was like asking most parents if they want coffee…silly question right!!, so over the last couple of months this scooter has been put through quite some work out!
The Globber MyTOO 12.5 Folding Scooter got off to a good start and successfully passed my 8 year olds first test….the cool test! After removing it from its box Mr 8 carefully examined it, first taking note that it is an awesome jet black colour, has a 100kg weight limit and an extendable handle so that it is even big enough for Dad to use (note the satisfied nod of approval that he was testing out a scooter big enough for an adult…making him officially 'a big kid') and that it had a neat spring loaded kick stand, so that he could leave it standing wherever he went. Mr 8 stood back folded his arms, nodded and while raising one eyebrow commented that it looked pretty 'Sick' (a word that I still can't get my head around…why use a word like 'Sick' to mean that you like something!?! Am I just too old now to get these things?!), then in a flash he was gone, with scooter in hand, to the paved area of our garden and didn't return until he was hungry.
For my 8 year old riding a scooter is all about the thrill…the bigger the bump, turn, jump or trick the better! Over the last couple of months Mr 8 has been insisting on taking his Globber MyTOO 12.5 Folding Scooter absolutely everywhere with us in search of new fun places to ride and test every flat run or jump he can find….even a bump on the footpath will do as long as it adds to the excitement. Fortunately the MyTOO 12.5 has a wider T-Bar curved handle bar with durable, dual-injection material grips, which make handing the scooter comfortable and easy to manoeuvre. The Aircraft alu technical deck grips well to Mr 8's foot and the wheels roll smoothly over most surfaces, giving him more control overall that his previous scooter.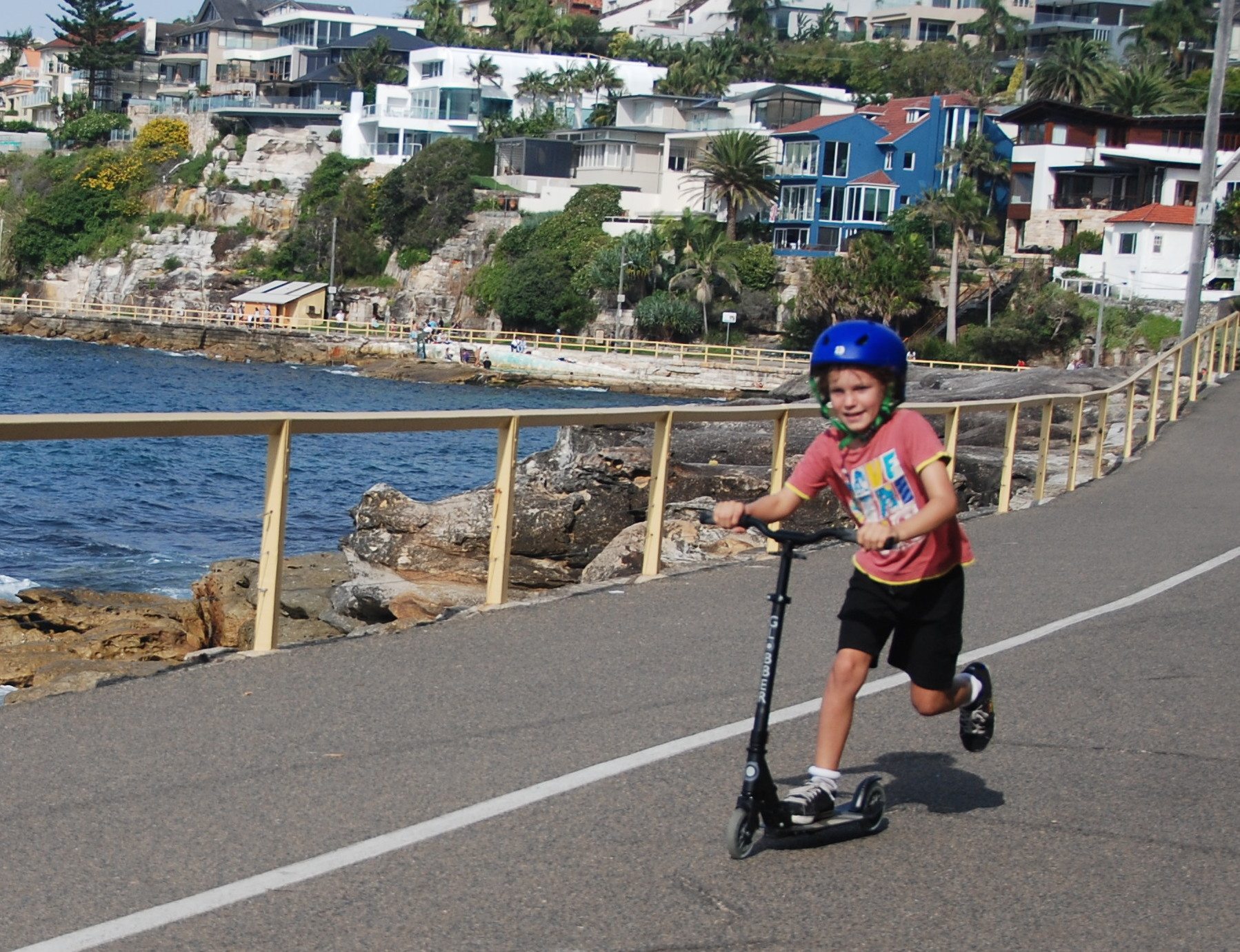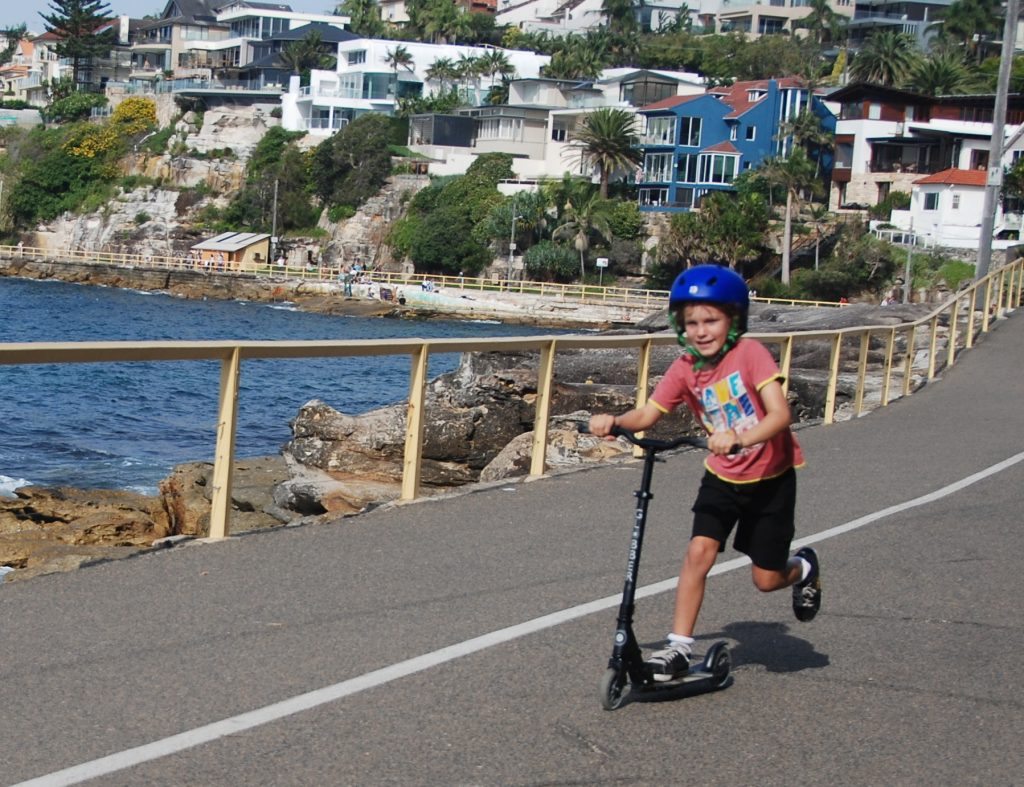 The Globber MyTOO 12.5 Folding Scooter has a new folding locking system that eliminates the play in the T-BAR. Mr 8 was delighted that he could fold up his scooter quite compact and hide it under his bed when he wasn't using it…just in case one of his younger siblings should be tempted to have a go without his supervision!
Mr 8 tried really hard to test the Globber MyTOO 12.5 Folding Scooter to its limits but he failed to find them. The high quality materials and ultra reinforced front structure proved resistant and unfailing in every way. Even the wheels have shown almost no wear on them, which is quite a surprise considering the use it has had and I am sure that the Reinforced ALU rear break is responsible for the great longevity they are showing so far. Despite its light framework the MyTOO 12.5 folding scooter is remarkably robust and therefore I am confidant that this scooter will serve Mr 8 all through his scootering days.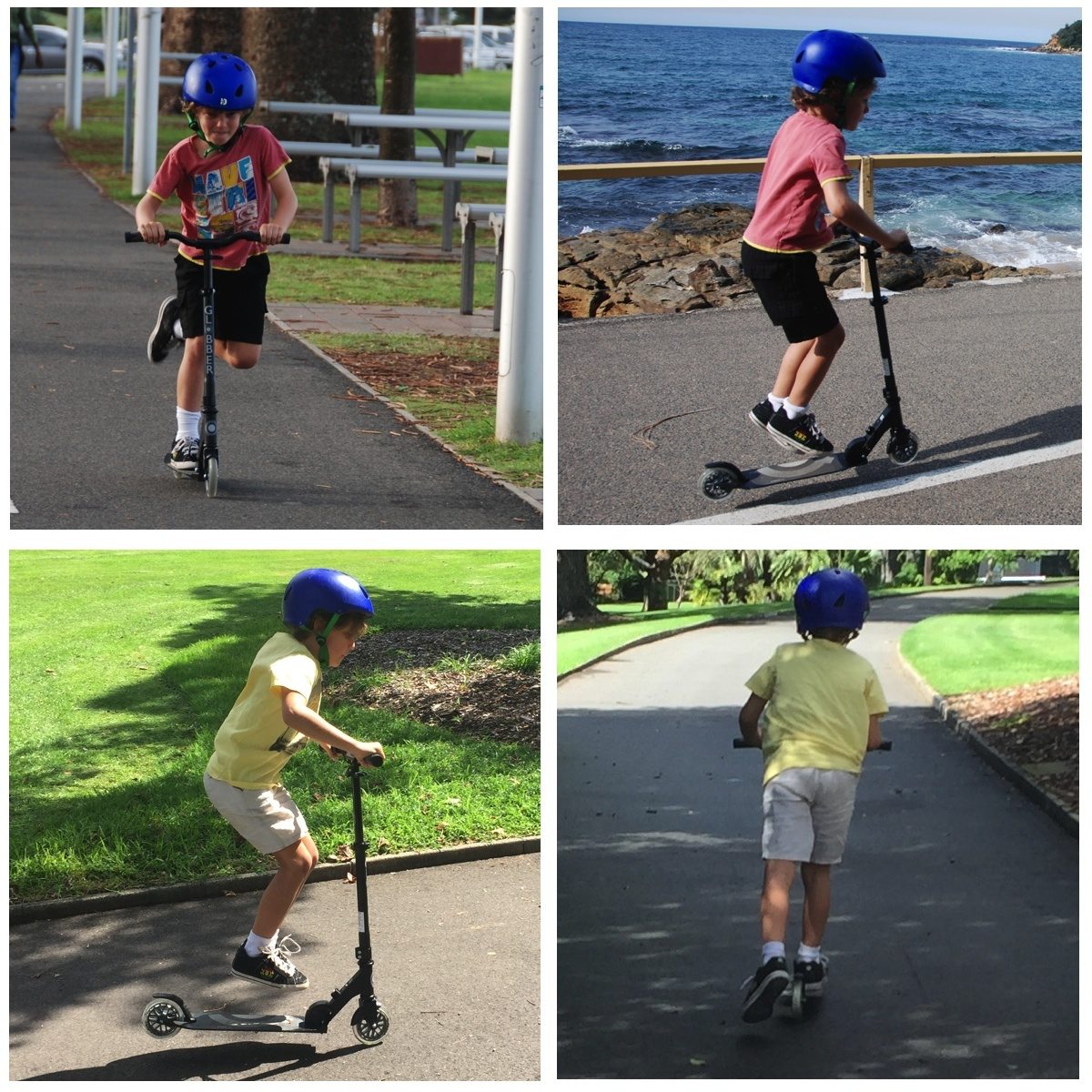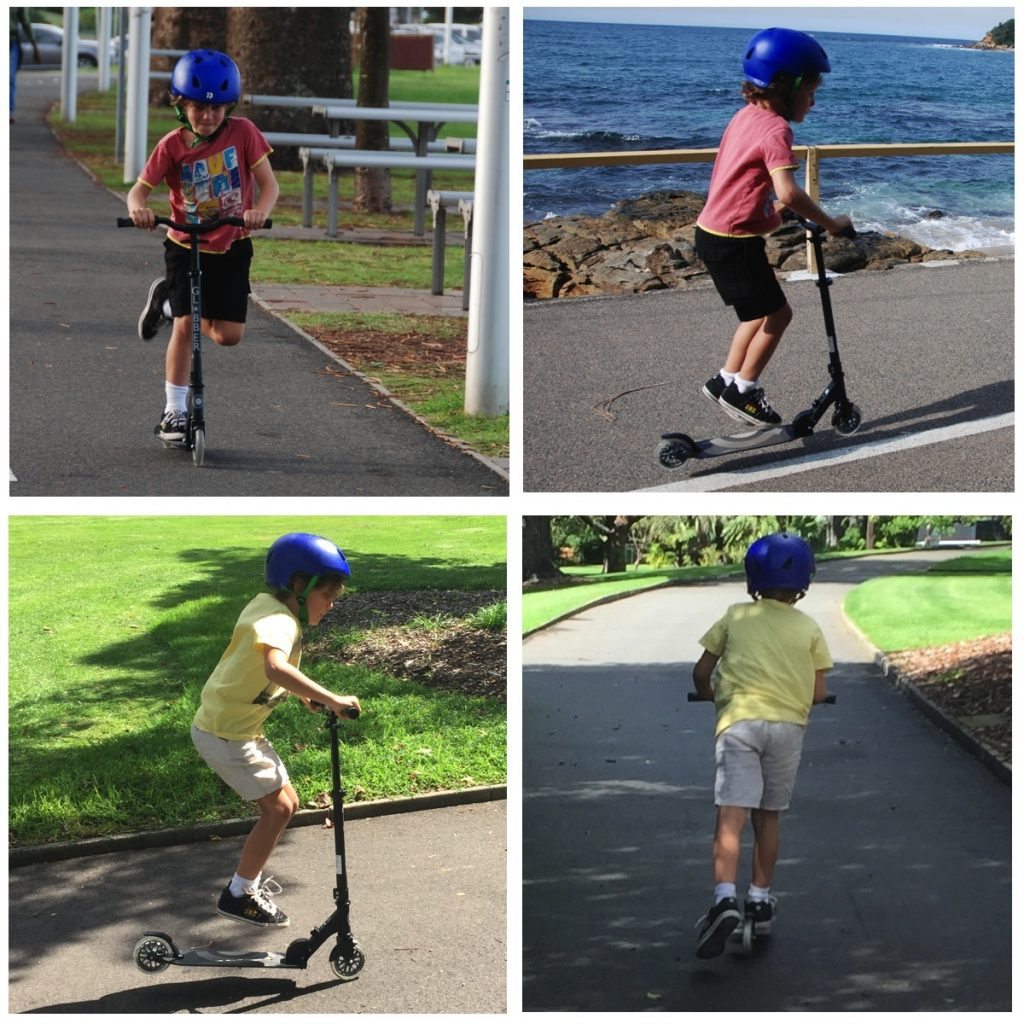 The Globber MyTOO 12.5 Folding Scooter has proven to be an 'epic' (in the words of an 8 year old) success and is currently my son's prize possession. With its high quality materials and well-designed structure, the Globber MyTOO 12.5 Folding Scooter is perfectly aligned for performance with careful consideration to safety and comfort. It's turned out to be the ideal choice for my active 8 year old scooter lover and I'm sure he'll be enjoying it for many more years to come.
Written by Julie Williams
Thanks to Globber we are offering our readers the chance to WIN 1 of 2 Globber MyTOO 12.5 Folding Scooters worth $170 each, simply enter below and good luck x
Disclosure: The author was gifted this product for the purpose of giving an honest review. All thoughts and opinions