Dad Shares Hilariously Honest Review for His Adorable 2 Month Old Son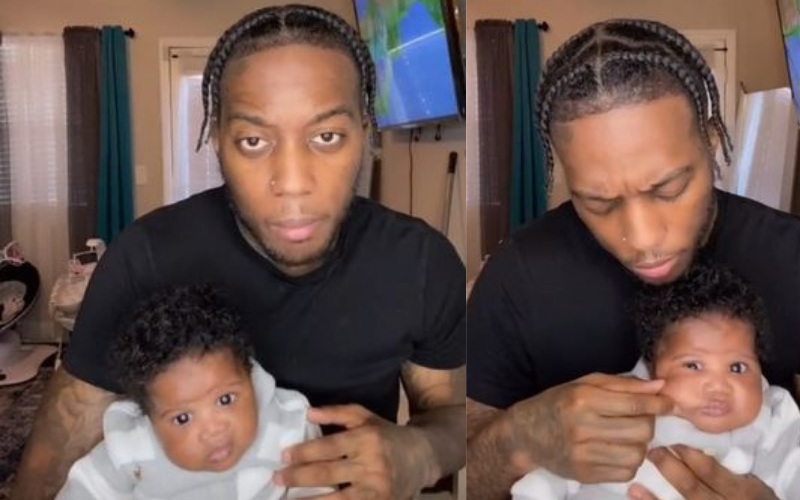 Many parents share tips and things they've learned since having a child via photos and video clips on social media. Some of them are super useful like this mum who shared a surefire way to get her baby to burp by wiggling their butt! Others are not as helpful but still well worth the few moments it takes to enjoy the video.
This article fits firmly into the second category!
A young father has left a hilariously honest review for his 2 month old son on his social channels, reminiscent of the sort of feedback you'd see on shopping sites after buyers have made their purchases.
Taking to TikTok, dad – who posts from the Davis Family account – said his new son was "overall a pretty good baby," until he's hungry that is.
"This is my little boy, I just got him about two months ago. He's got good quality hair and the cheeks are very chunky and very kissable," he said.
He's not wrong, those adorable cheeks are insanely kissable!!
The dad went on to explain that while the baby doesn't come with his own clothes and nappies, you can pick them up from anywhere for around $20 to $30.
"Overall, he's a pretty good baby until he's hungry… then he goes crazy," he added. "I recommend babies for any families, for starting a family, if you already have a family, I recommend more babies – you know what I'm saying?"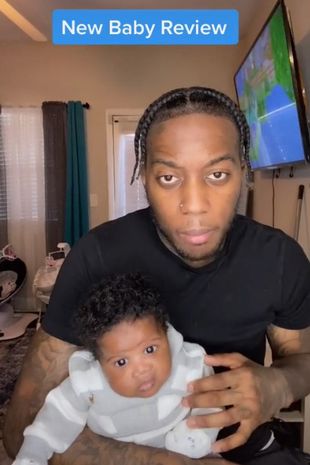 Explaining how he obtained his good-quality baby, the dad said anyone who wants a baby can get one for "three grown-up transactions a day," adding that it only takes one grown-up transaction to acquire said baby.
To sum up his extensive and well-researched review, the dad answered the question of whether he would have more babies based on his experience with his son, prompting him to confess, "I don't know. But, I have him."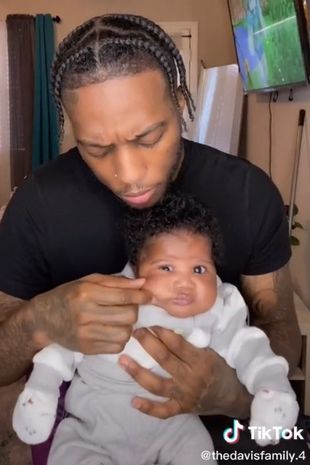 Hilariously, the baby didn't take his eyes off the camera throughout the entire five-star review.
Great job, dad!
Source: TikTok/@thedavisdamily.4