Mum Shares the Emotional Story Behind This Heartbreaking Photo of Her Newborn Son with His Twin's Ashes
A New Zealand mother has opened up about her heartbreaking experience of losing one of her twin boys five months into her pregnancy after the photo of her newborn son connected to his brother's ashes won a prestigious international photography award.
After the traumatic and emotional births, Cherie Ayrton wanted to hold a newborn photoshoot with her surviving son, Tiger. Her photographer, Sarah Simmons of Charlie Horse Photography, came up with a powerful way to honour both boys, and the beautiful image of Cherie's son Tiger posed with his brother Johnny's ashes has now won critical acclaim.
Simmons came up with the idea of wrapping Tiger in a cloth and using the cloth to connect with the ashes of Johnny, symbolising an umbilical cord.
"I am just so grateful she took such an awesome photo, it was all down to her vision," Cherie said.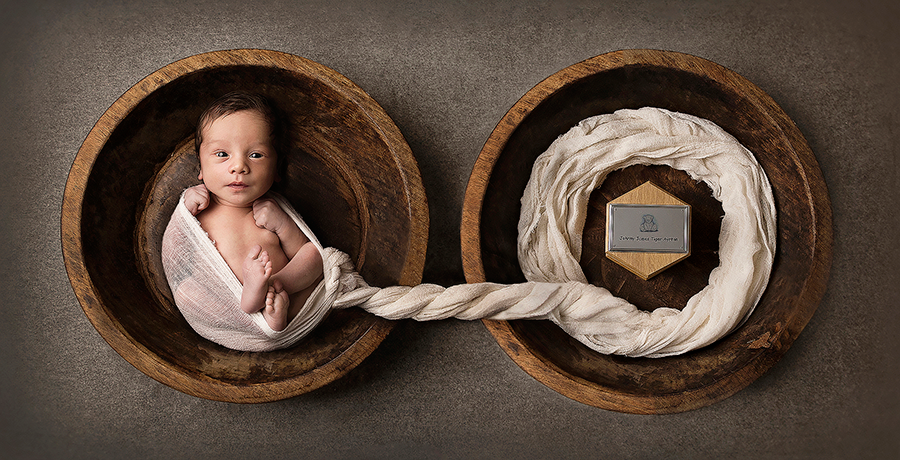 "It's extremely emotional to see my twin son with his brother's ashes. But I'm so grateful to have such a powerful photo of my boys together forever," Cherie wrote of the award-winning image.
The photo was entered in the Portrait Masters, an annual competition and week-long conference in Las Vegas, and Simmons was delighted when it won the newborn category as well as the best overall picture of the more than 7000 entries.
"The judge described it as a beautiful celebration of life."
Mum Cherie has since opened up about the heartbreaking story behind the touching photo, revealing the traumatic details of her pregnancy.
Already a mum of two little girls, Cherie and her husband Hayden were hoping for a little boy to complete their family. They were delighted to discover that they were expecting twin boys at their 14 week ultrasound.
Several weeks later, Cherie felt that something was wrong, that her belly seemed to be a little smaller, but brushed the feeling off. Her next ultrasound was to bring devastating news.
"Our sonographer started scanning," Cherie wrote for Love What Matters. "She said she was going to work on one twin at a time. She started on Tiger. He was measuring perfectly. Healthy, heart beating beautifully, wriggling around up on the screen.
"She then moved over to start scanning Johnny. Her whole face dropped, and her eyes looked sad. I could tell straight away something wasn't right. She went on to ask me questions like, 'Is this an IVF pregnancy? How have you been feeling? How did your last scan go? I replied with, 'No it's not an IVF pregnancy, what's wrong?' Something is wrong…"
"She stopped scanning and said to us, 'I'm so sorry.' Three words that completely broke my heart and changed my life forever. Johnny's heartbeat was undetectable, and he was measuring slightly smaller than Tiger. My worst nightmare had become my reality."
Cherie still isn't sure why they couldn't find a heartbeat on Johnny and has accepted that they will never know what happened.
"If he was a single birth we could have had testing," she says. "Because it was twins, I would have risked losing Tiger as well if testing was done."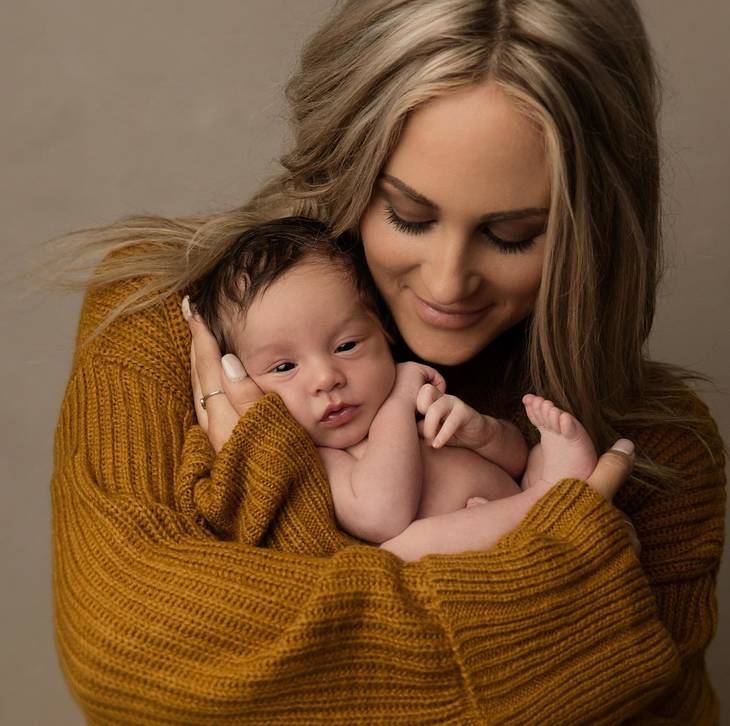 In sharing her powerful image of her sons, Cherie is hopeful that her experience will help others open up about pregnancy and loss.
"The more we can all talk about stillbirth and child loss, the more others will share their journeys, and, in turn, more people will have support in the future."
You can read Cherie's full story over at Love What Matters here.
Source: Facebook/Cherie Ayrton