WIN!  An Awesome Bush Babies Blossoms Prize Pack
Fans of Bush Baby World now have new realms and new characters to fall in love with.
A magical place, Bush Baby World is home to a host of different types of cute and cuddly Bush Babies, each with their own stories and personalities.  The latest region little fans can explore is Blossom Meadow.
Blossom Meadow is home to the sweet and flowery 'Blossom Bush Babies' that live just across from the magical Dream Tree!
A clever little mechanism at the back of the toys' heads brings your Bush Babies to life, in your very own hand!  You can wiggle their eyes and waggle their ears, all with the squiggle of a finger.
You can start or add to your collection with the original and new Bush Babies.
Featuring beautiful flower patterns, golden paws and sparkly noses, the Blossom Meadow Bush Babies Dreamstars are named after flowers (Bluebelle, Petalina, Tillani, Butterlee, Pozee and Fleur) and enjoy picking their favourite food – glitter corn!
Scented Blossoms Lili and Rosi are best friends but the complete opposites of each other! Rosi is quiet, gentle and tidy, whereas Lili is loud, giggly and messy. But both have a delicious blossom signature scent!  They also have beautiful long quiffs of brightly coloured hair which is fun to brush with their sweet floral-shaped brush.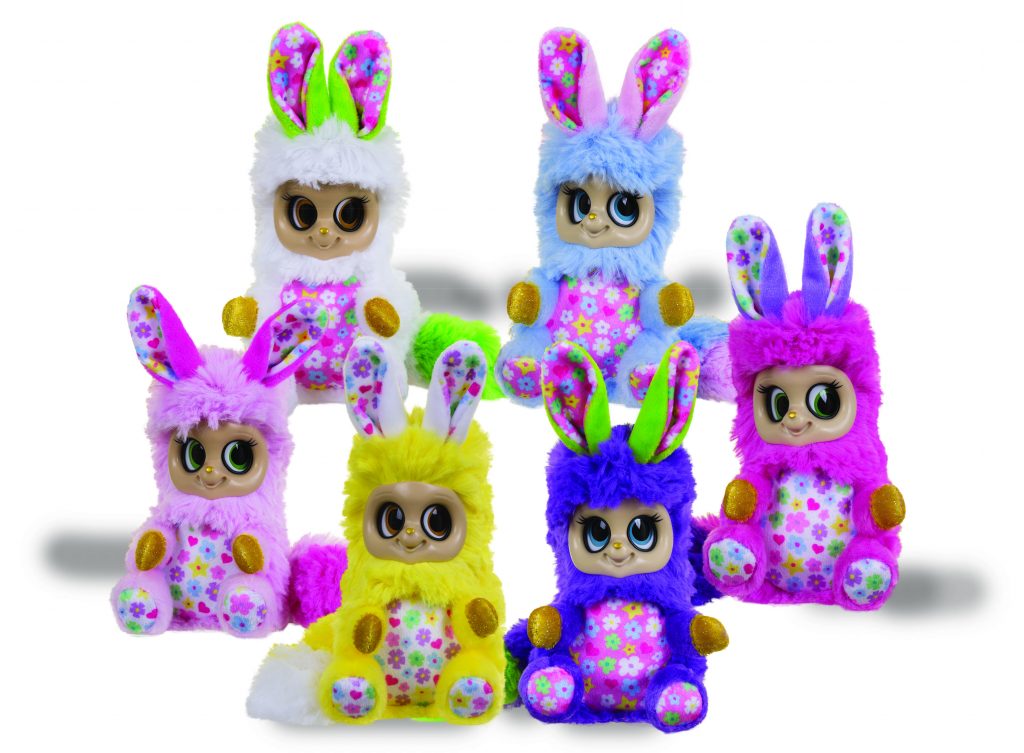 Princess Blossom lives in Blossom Meadow and leads the Blossom Bush Babies as they grow food and look after the plants. One super stylish princess, she has beautiful long hair, a funky flower crown and a cute glittery flower on her tummy, plus flower printed paws and ears.  Princess Blossom comes with loads of fun accessories including a glittery flower Pod, comb and magical sceptre!
The Bush Babies' fun and adventures are shared through animated webisodes on a dedicated YouTube channel, online creative play and downloadable content, and storytelling, all of which support a unique range of toys.
Bush Baby World toys are available now from leading toy retailers.  For stockist details, please contact JASNOR (Australia) Pty Ltd on 1300 811 940 or at enquiry@jasnor.com.
To catch up on all the Bush Baby World news or see the latest episodes visit:
Website:  www.bushbaby.world
YouTube: https://www.youtube.com/channel/UCDAm1W58rv90vKgJU_yYa6g
Instagram: https://www.instagram.com/bushbabyworldau/
Facebook: https://www.facebook.com/bushbabyworldanz
Thanks to our friends at Bush Babies we have this beautiful Bush Babies Blossoms Prize Pack to GIVE AWAY to one of our lucky readers. If you know someone that would love this, simply enter your details below and good luck.
GAM – WIN An Awesome Bush Babies Blossoms Prize Pack worth $150